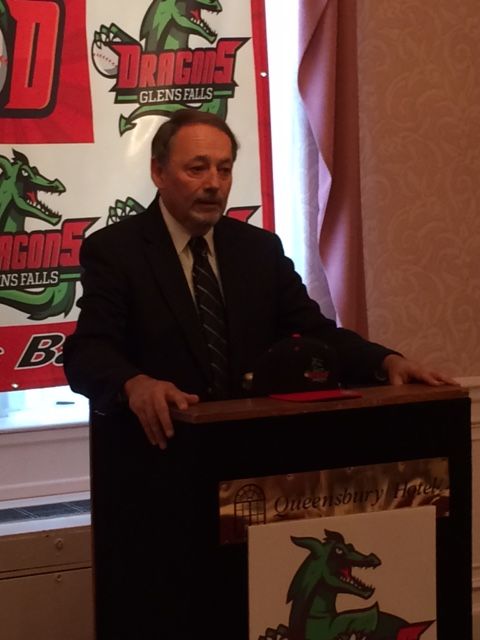 GLENS FALLS -- Ben Bernard, owner and general manager of the Glens Falls summer league baseball team, held a press conference Wednesday to announce the team's name change and additions to the coaching staff.
Formerly the Glens Falls Golden Eagles, the team, which plays in the Perfect Game Collegiate Baseball League, will now be known as the Glens Falls Dragons. The team's colors will be red, black and green
Johnston Hobbs will return for his second season as manager/head coach. Joining the staff this year will be former Major League Baseball pitchers Dave Palmer, who also was recently appointed as head coach of the Glens Falls High School baseball team, and Jon Matlack.
Hobbs said he hasn't discussed what roles Palmer and Matlack would have or how much time they'd be around, but said the three plan to meet to fine-tune the details.
Bernard bought the Golden Eagles from previous owner Darin Williams this past summer. A Granville native, he previously ran the Glens Falls White Sox and Albany-Colonie A's and Yankees.