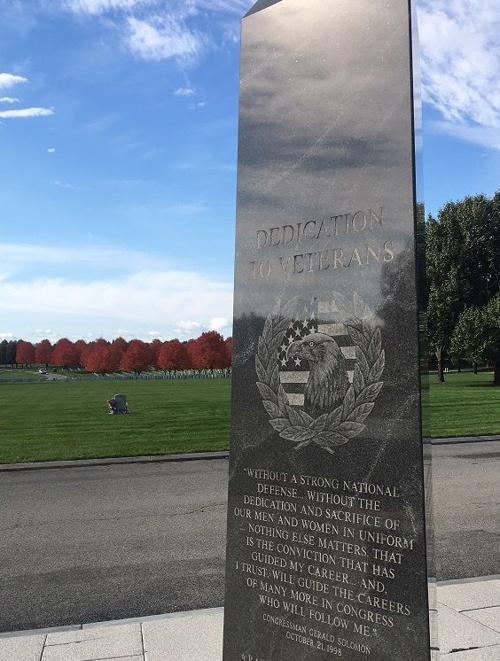 Life goes on in a pandemic, but everything is affected, even funerals.
"It's not your business as usual," said Star Baker, owner and operator of Baker Funeral Home in Queensbury.
The state Funeral Directors Association has sent out guidelines to its members, following an order from Gov. Andrew Cuomo that funerals be limited to immediate family members, up to a maximum of 10.
For large families, attendance can be staggered, 10 at a time, said Todd Kilmer, director of M.B. Kilmer, which has funeral homes in Fort Edward, South Glens Falls and Argyle.
"Pretty much all of them have been pretty understanding," he said. "Their safety is what we're looking out for, and our safety as well."
Funeral home staff cannot always work from home, but "we're trying to split our staff up so we're not all in at the same time," he said.
"A lot can be done by phone," Baker said, and her staff is available full-time.
"This is our call of duty," she said.
A statement from the state attorney general, Letitia James, recommended not touching bodies of people who have died recently, although "there is currently no known risk associated with being in the same room with the body of someone who died from COVID-19."
Funeral home workers who prepare bodies for viewing and burial wear personal protective equipment as hospital workers do, and like hospitals, funeral homes are running short on some supplies.
"We treat every person as a person who possibly had the virus," Kilmer said, which means not only putting on face masks, gloves and gowns, but the extra protection of face shields, which previously were not always used.
"Now we are for every case," he said. "But we can't get those from our suppliers. We had some on hand luckily, but we don't have a great quantity."
"They say they're one-time use. I don't know a proper way to clean them, but we are trying to reuse them," he said.
They are wiping them down carefully with bleach.
"We have limited numbers. That's where we're at," he said.
One way to deal with the current restrictions on attendance is to hold a small family-only service now and schedule a memorial service for later, and he and his staff have been encouraging that, Kilmer said.
"A lot of families are deferring the services," Baker said.
Families will often do that with cremations anyway, but can feel more urgency to move ahead with services to accompany burials. Graveside services are similarly limited to small groups of immediate family members.
Kilmer takes part in an online chat group for funeral home directors and heard that United Airlines has begun to postpone its usual shipments of caskets around the country for the bodies of people being brought back to hometowns to be buried. With travel severely restricted, airlines have cut back on flights.
Starting Monday, the Saratoga National Cemetery in Schuylerville suspended committal services and the presentation of military funeral honors until further notice. The cemetery is still holding interments, which can be attended by up to 10 immediate family members. The cemetery remains open to visitors, but some of its public amenities are closed.
Will Doolittle is projects editor at The Post-Star. He may be reached at will@poststar.com and followed on his blog, I think not, and on Twitter at
@trafficstatic.
Get local news delivered to your inbox!
Subscribe to our Daily Headlines newsletter.