LAKE GEORGE — Canada Street was the fashion runway for cars this weekend, as more than 1,600 flooded the village for the 31st Adirondack Nationals Car Show.
Drivers gunned their engines and spun their tires, the smell of burning rubber and gasoline wafting in clouds of smoke over the street lined with spectators, some waving signs that said things like "Spin for Jesus."
George Rochester, chairman of the car club, said all of the vehicles on display for the show are pre-1979.
"There are all kinds of cars," he said. "Just about anything you can imagine."
People come from all over to Lake George for the event. Rochester said many participants come from Canada; others come from as far as Texas.
It's an annual party and reunion for many, including Eric Hinkein, who brought up his 1963 Chevy Bel Air. He had driven it up the Northway from Germantown for last year's car show, but it was slow-going with his six-cylinder automatic with all original parts. He trailered it up this time.
But Hinkein ran into Don Rooney on Saturday, which they tend to do at car shows.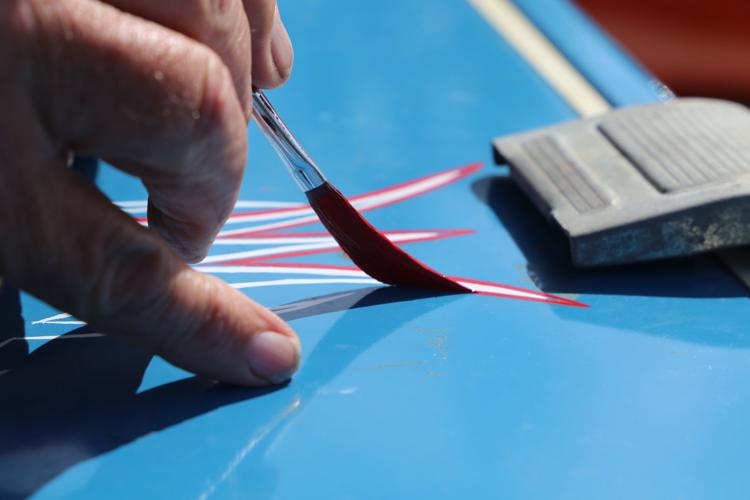 Rooney is an artist. He pinstripes cars and signs as a side gig, pulling a cart filled with paint, brushes and old newspapers from car to car.
Based out of Haines Falls, Rooney has been coming to the Adirondack Nationals Car Show in Lake George since it nearly began, and he has been painting even longer — 68 years.
He thinks he has painted at least 10,000 cars over the years. One of those included Billy Gibson's famous Cadzilla, a 1948 Cadillac the lead singer and guitarist for the band ZZ Top owned that sometimes looked black, but was actually a deep eggplant color.
During a car show where it was on display, Rooney remembers seeing it and thinking it was "absolutely beautiful."
"Just because I'm a wise-ass, I said to the guys running the tour, 'that black car needs to be striped,'" Rooney said.
At first he got a hard 'no,' but later in the show, he was asked what he would paint on it, if he could paint on it.
He pointed to the tractor trailer that had been carrying some of the cars. It had "ZZ" in pink and purple on the side. While Gibson wasn't there to make the call, another person in charge of the cars was, and he agreed to let Rooney paint "ZZ" on the left front corner of the hood and on the right corner of the trunk.
"So about 7 o'clock Saturday night, I go over and start laying it out, and by the time I went to painting, everyone was watching," Rooney recalled. "Billy Gibson's Cadillac. I did it. Everybody was, 'Oh my God, it's beautiful.'"
You have free articles remaining.
The design didn't stay on the car long. Rooney said he was asked to change the "ZZ's" colors, but he was too far away for the job. Still, it was one of his most memorable paint jobs he had ever worked on.
"It's very interesting," Rooney said. "It is interesting the people you meet, the cars you see."
For many on Saturday, meeting Bogi Lateiner and Faye Hadley of the TV show All Girls Garage was a highlight.
The show's VIP customers could meet and take a photo with the two mechanics, whose show airs on the Velocity channel 11:30 a.m. on weekends.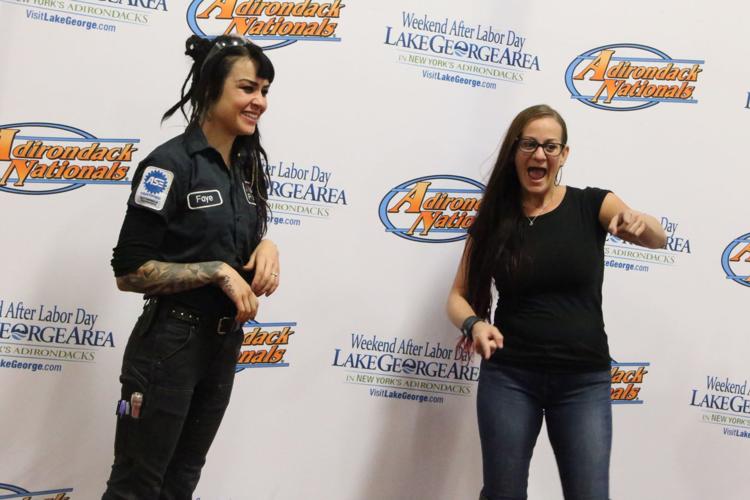 Both Lateiner and Hadley got into cars through the love of Volkswagens and a desire to break down the stereotype that women can't be mechanics. Neither had parents that were mechanically inclined, they said Saturday, but that didn't stop them.
Lateiner said she had an old Volkswagen bug that would often break down, so she started to take shop classes in high school.
"They were not happy; like, the school system was not happy about it," Lateiner said. "They tried to discourage me from it, and I'm just one of those people that the more you tell me I can't do something, the more I want to."
She laughed. But fixing cars became a passion, and while she had a pre-law degree, Lateiner opened up her own garage.
Hadley also had a Volkswagen that took diesel, but she converted it to run on waste vegetable oil. Originally a therapist, Hadley said she didn't like knowing whether she was doing more good or harm.
"I don't know how to put a measuring stick against that," Hadley said. "But at work, I know at the beginning of the day that person's car was broken, or a customer had a concern, and at the end of the day, I'm able to fix that for them and make them feel more secure and have their freedom of mobility, and it just makes me feel like I've gotten more of an impact on the world."
The two hope their show, guest appearances and social media presence are helping expose women to the world of mechanics. They hope "male allies" will help with that, too.
Lateiner said a dad had told her about how his little girl helps him out in the garage. Lateiner said she thanked him for doing that.
"He said, 'You don't thank me, that's what dads do,'" Lateiner recalled. "And I said, 'You'd be surprised how many don't.'"
The car show wraps up at noon Sunday. A winner's circle will be on display from 9 a.m. to noon. For more information, go to adirondacknationals.com.
Adirondack Nationals Car Show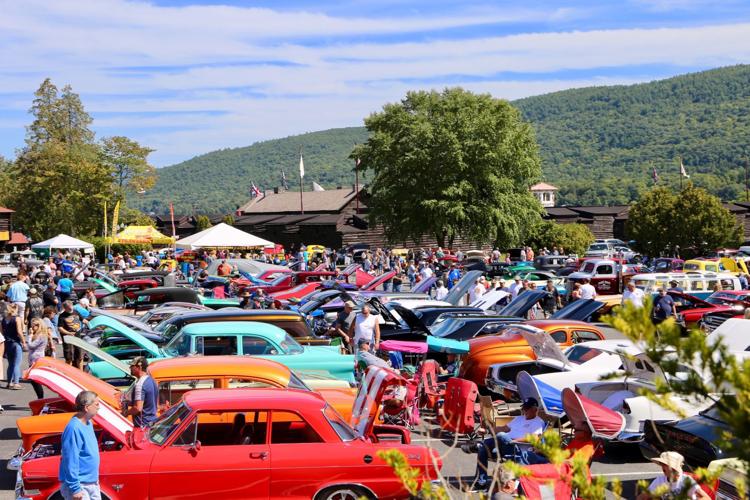 Adirondack Nationals Car Show 2019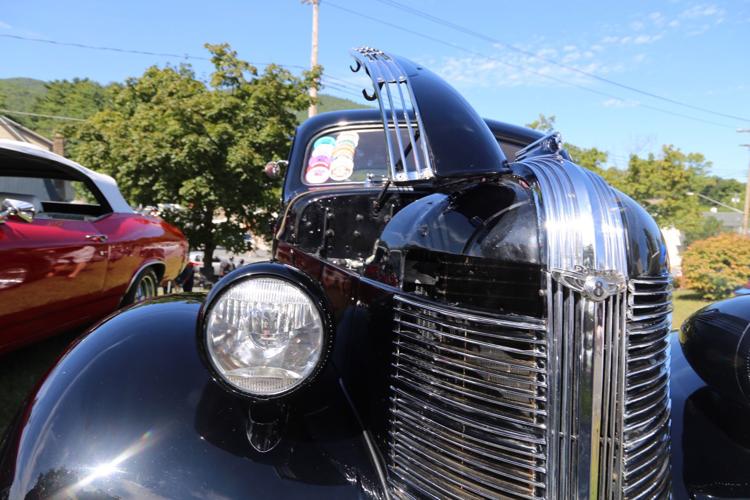 Adirondack Nationals Car Show 2019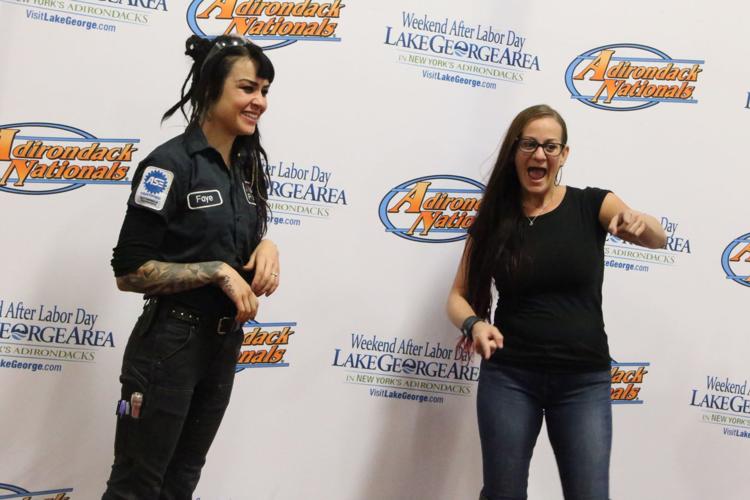 Adirondack Nationals Car Show 2019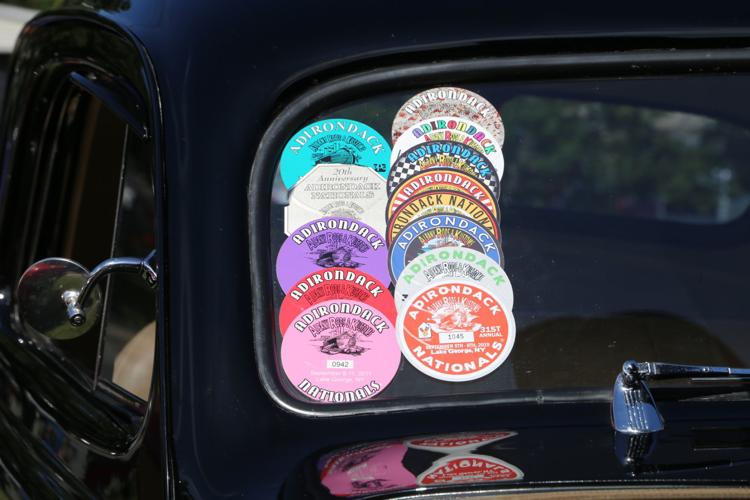 Adirondack Nationals Car Show 2019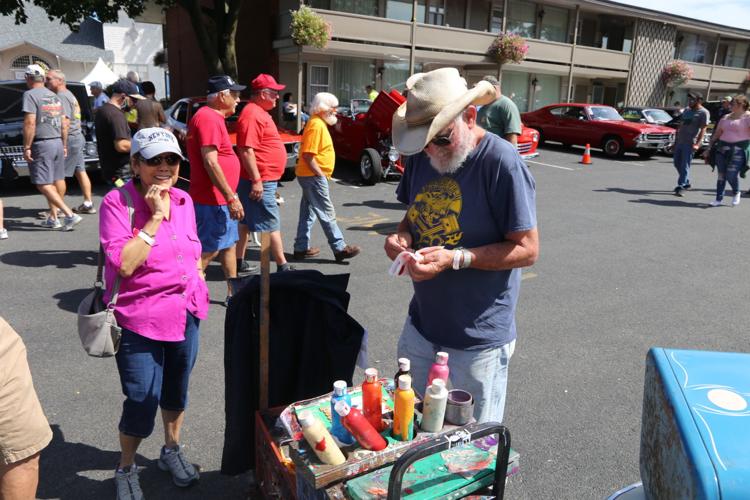 Adirondack Nationals Car Show 2019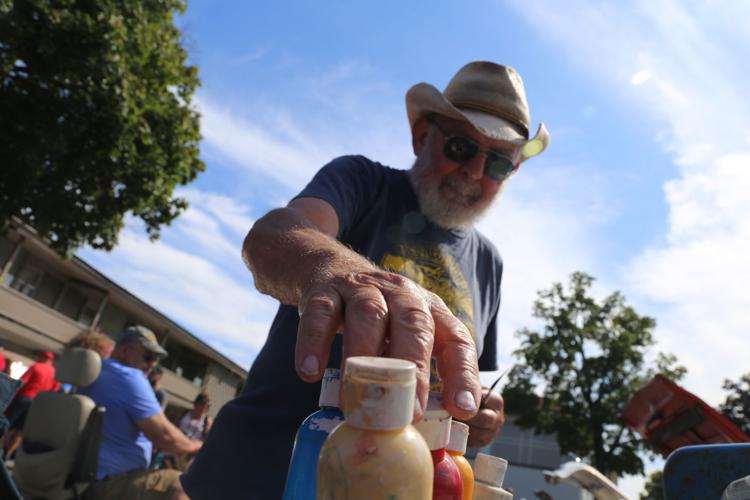 Adirondack Nationals Car Show 2019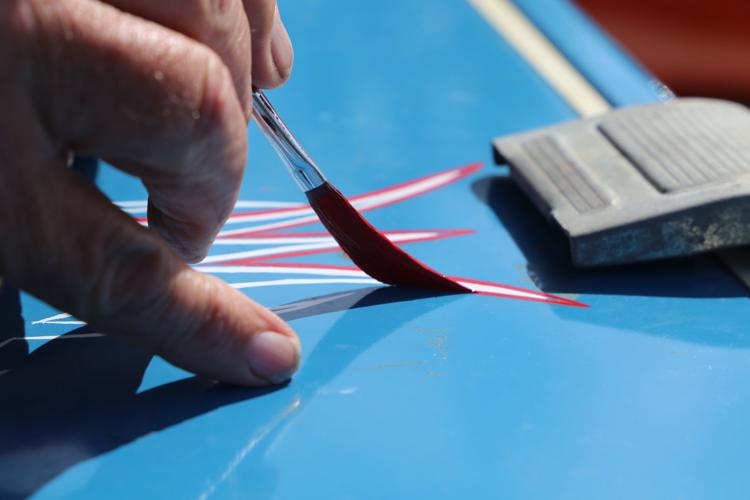 Adirondack Nationals Car Show 2019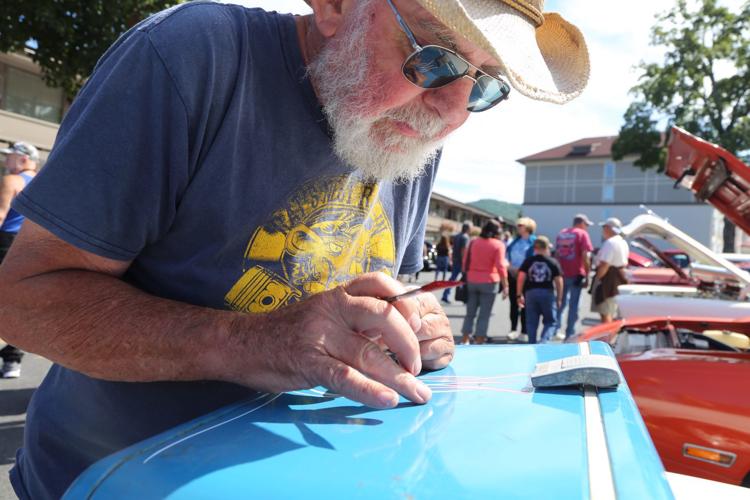 Adirondack Nationals Car Show 2019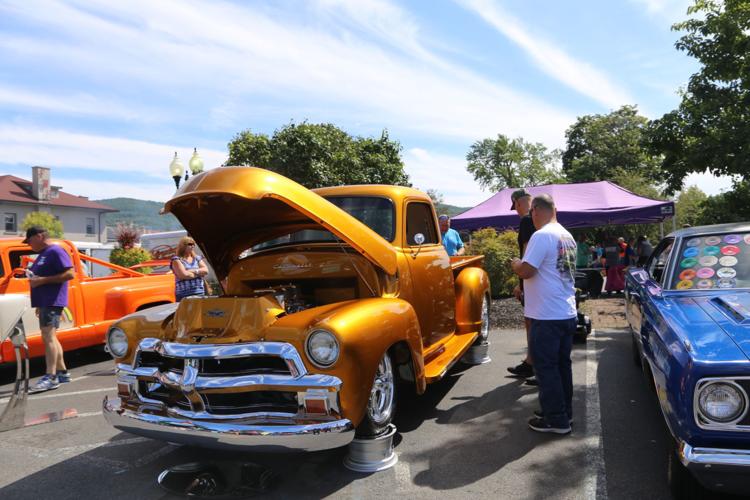 Adirondack Nationals Car Show 2019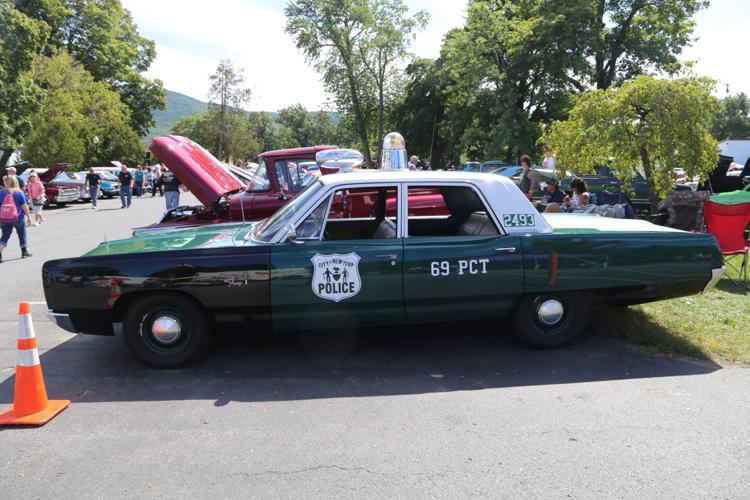 Adirondack Nationals Car Show 2019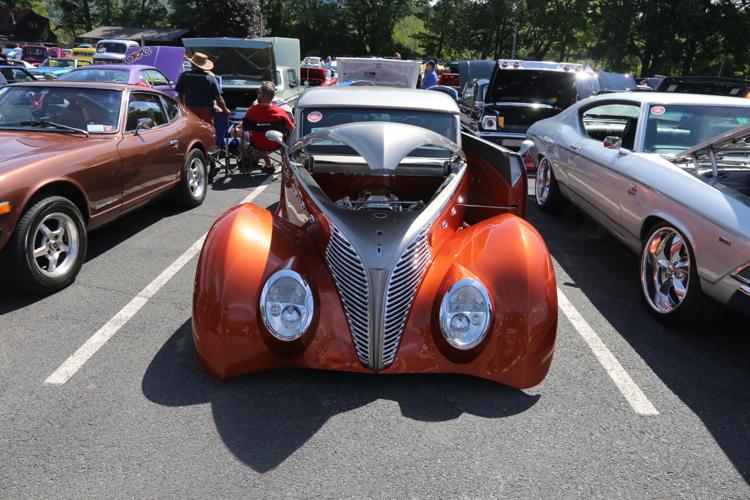 Adirondack Nationals Car Show 2019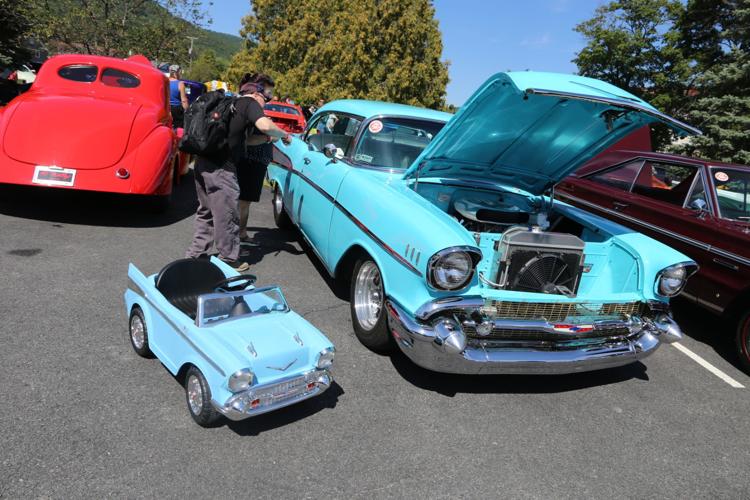 Car show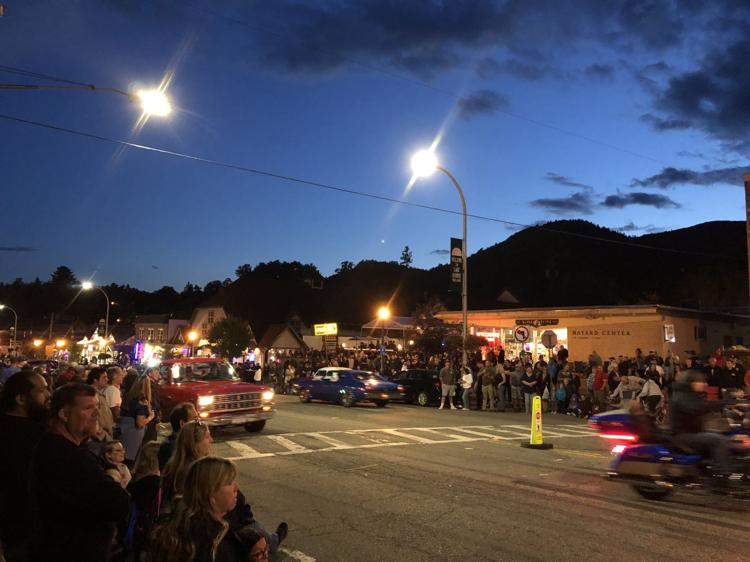 Car show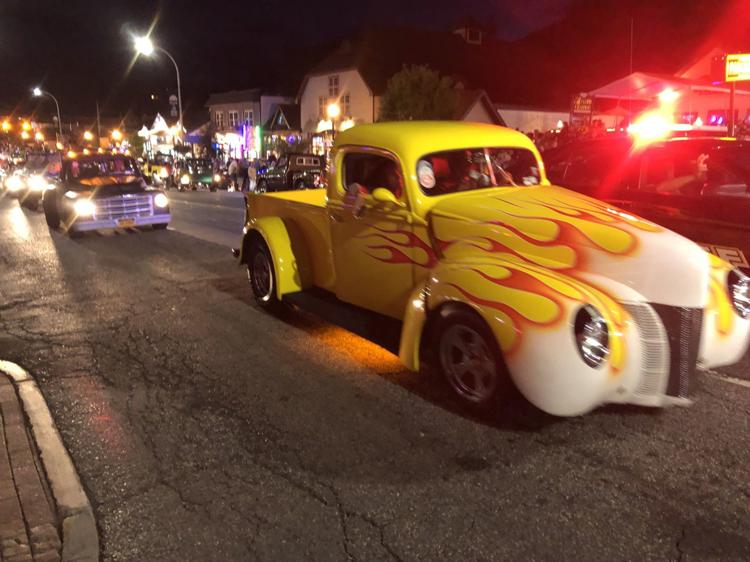 Car show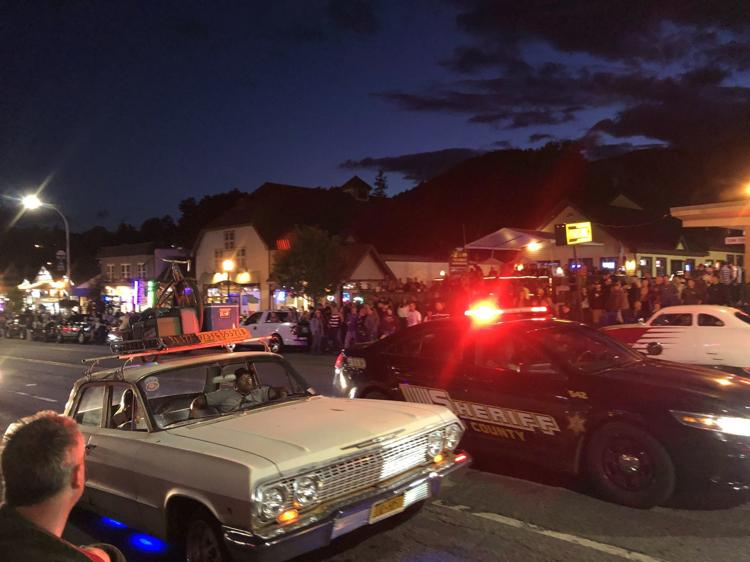 Car show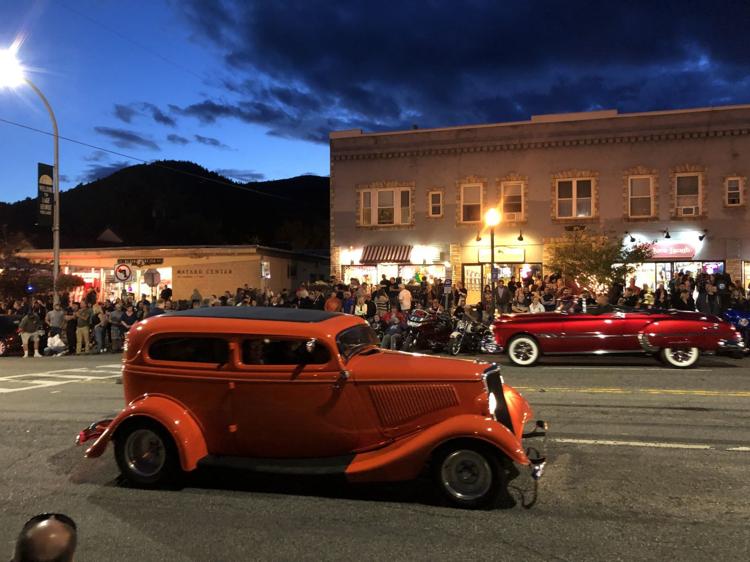 Car show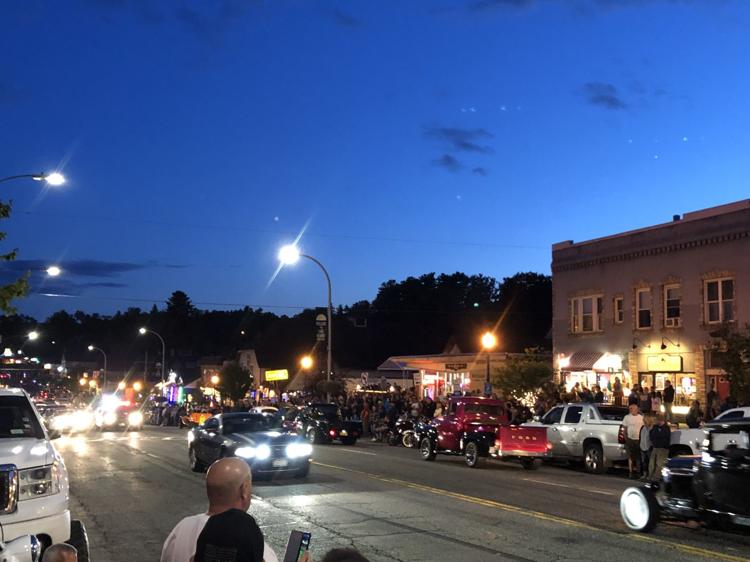 Video: Adirondack Nationals Car Show 2019