SOUTH GLENS FALLS — As 200 students sat eagerly waiting to graduate, South Glens Falls teacher Michael Davies urged them to make a plan for their future.
"A three-year apprenticeship may sound like forever. I assure you it will fly by. Don't let time stand in the way of what you want to pursue," he said.
And then he added, to the parental audience's rueful chuckles, "Keep in mind not making a plan is, in essence, a plan. Just a really bad one."
Some students can't wait to get started.
Meghan Irwin is going to Hartwick College because there she can get started on her nursing career faster.
"You start clinicals your freshman year, so you don't have to wait," she said.
She plans to be a neonatal intensive care nurse, helping premature and sick newborns.
Alex Davenport has his own plan, although it isn't laid out as neatly as a college degree program.
"I'm glad to be leaving, so I can finally start a journey I've been waiting 18 years for," he said. "I want to open a restaurant somewhere."
He's taken business classes at Fulton-Montgomery Community College and cooks at home. His specialty is Asian food.
"It's so unique, because they use so many spices," he said.
He plans to start with a restaurant job — and not necessarily around here.
"I want to travel around and get to know more foods," he said.
Others are not so sure about their future.
"I have no idea. I don't think anyone does," said graduate Selena Bonilla. "Those that do, they're the lucky ones. The rest of us are just floundering."
She plans to take a year off, then go to community college for two years and transfer to a four-year school. She's looking forward to the break.
"I like learning things, but I am just tired of sitting in classrooms every day," she said.
Others might get a bit of a break by going to college.
Vinnie Santilli filled his days with three sports and two vocal groups, plus all the normal high school classes.
"Homework is supposed be Number 1. Often it fell to 9:30, or 11:59 when it's due at midnight," he said.
He is going to SUNY Cortland, where he will wrestle, major in sports management and minor in exercise science. When he's a teacher, he said, he will not assign homework.
During the ceremony, both student speakers led applause for the class members' parents and guardians.
"Without the constant love, support, and occasional time out in the corner, we wouldn't be where we are," said class President Caleb Karig.
Valedictorian Nicholas Brennan led applause for the faculty and the parents, and asked the top 10 students to stand and be acknowledged.
It was thoughtful moments like those that showed what sort of class this was, high school Principal Peter Mody said.
The class was "dedicated to having a voice" in the school, but was also praised by outsiders for its thoughtfulness and courtesy, he said. And the students didn't hesitate to stand up for what they thought was right, even if authority figures disagreed.
He recalled the seniors' reaction at a sporting event when an announcement was made that the "Star Spangled Banner" would not be played before a game since it had been played earlier in the day.
The seniors stood up and "belted it out," leading the audience to sing the song, he said proudly.
"I am sure I'll be reading about your exploits long after I retire," he said.
South Glens Falls graduation 2019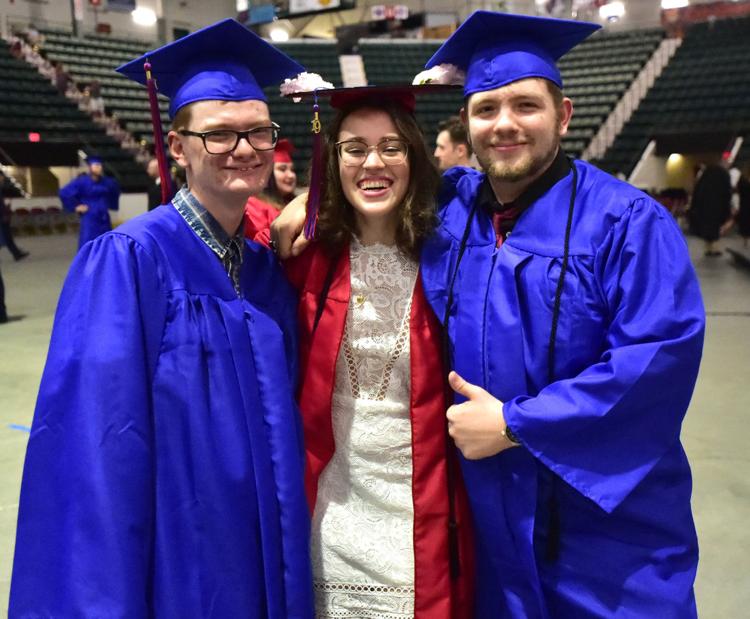 South Glens Falls graduation 2019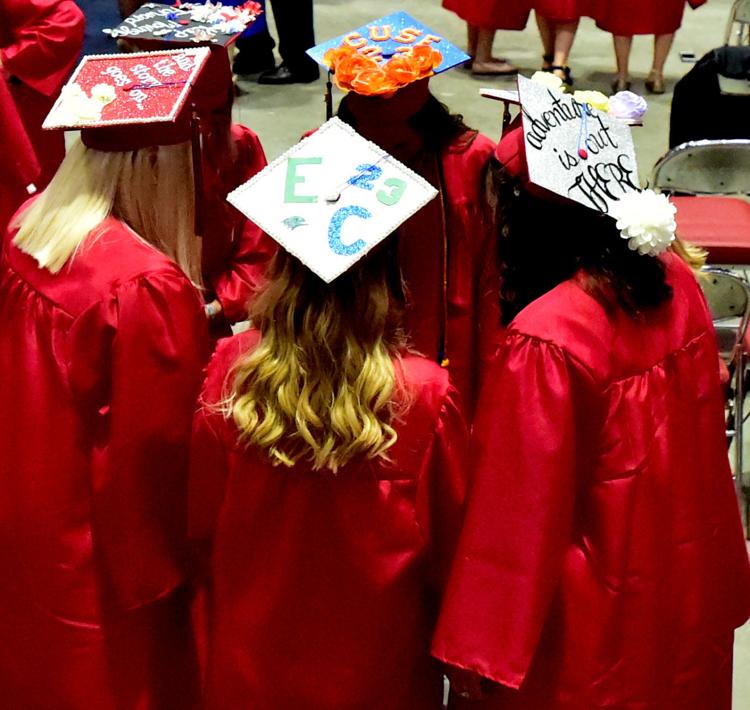 South Glens Falls graduation 2019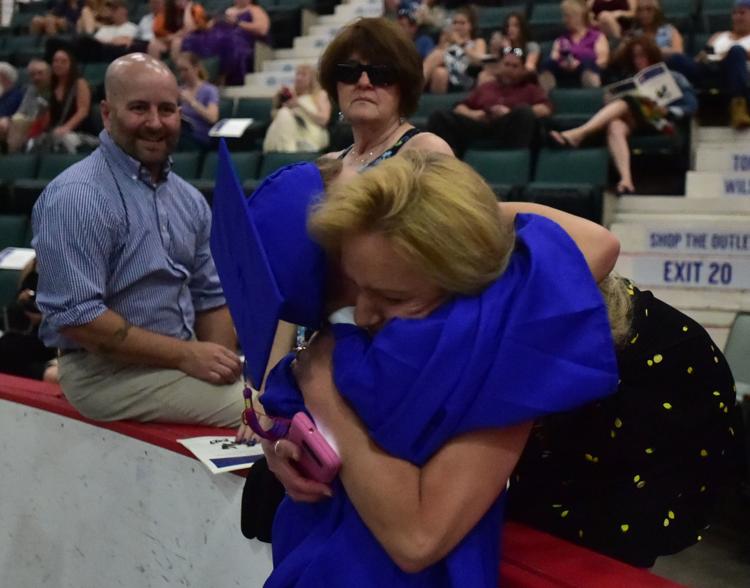 South Glens Falls graduation 2019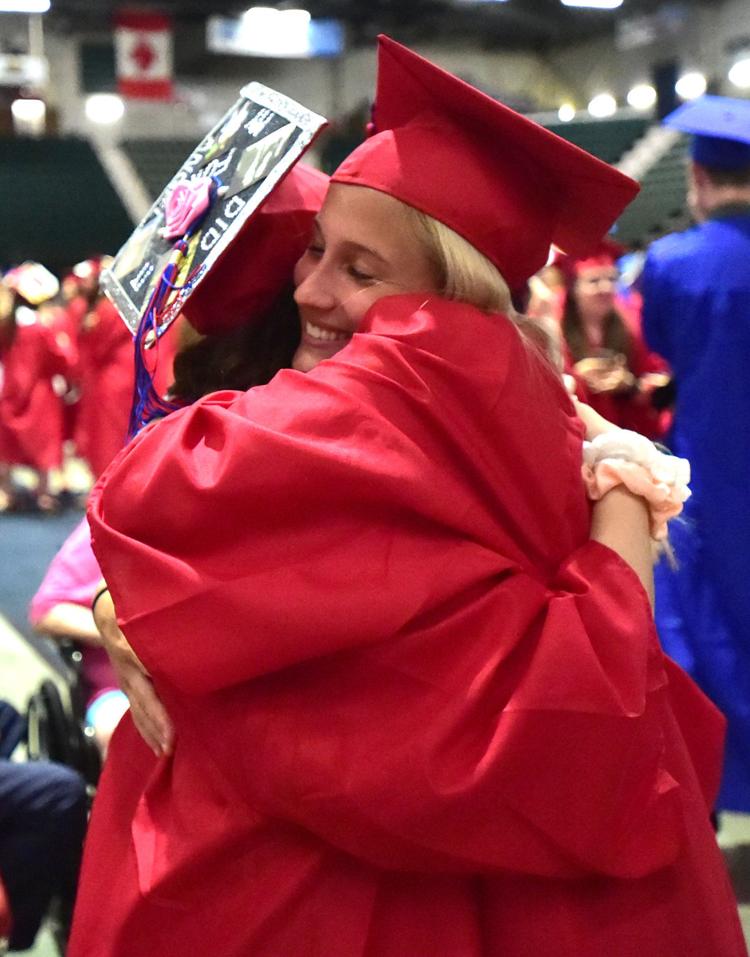 South Glens Falls graduation 2019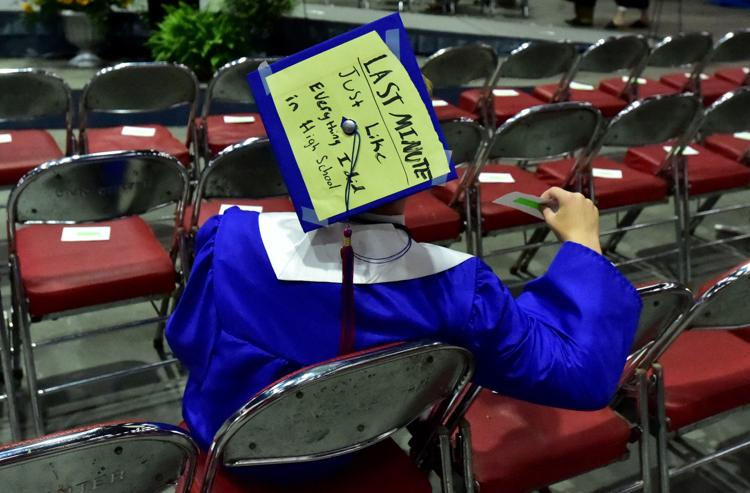 South Glens Falls graduation 2019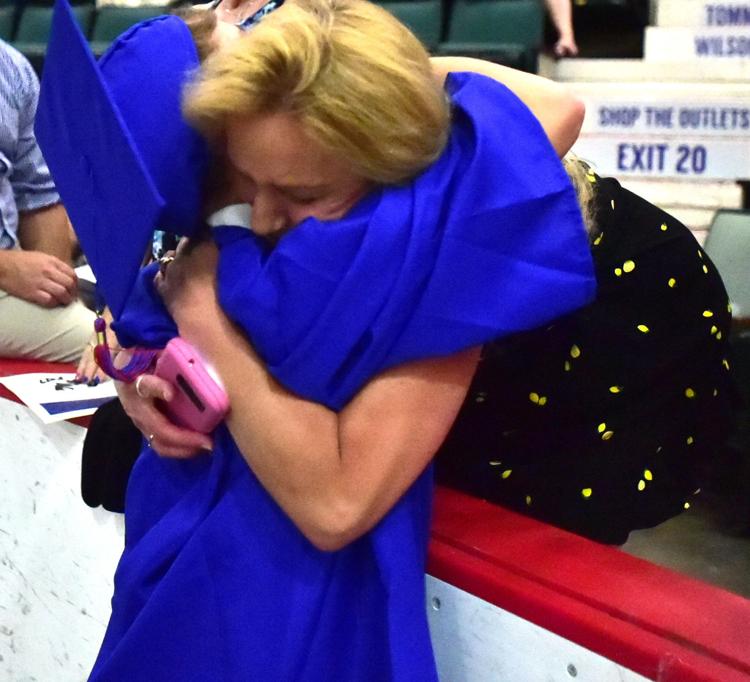 South Glens Falls graduation 2019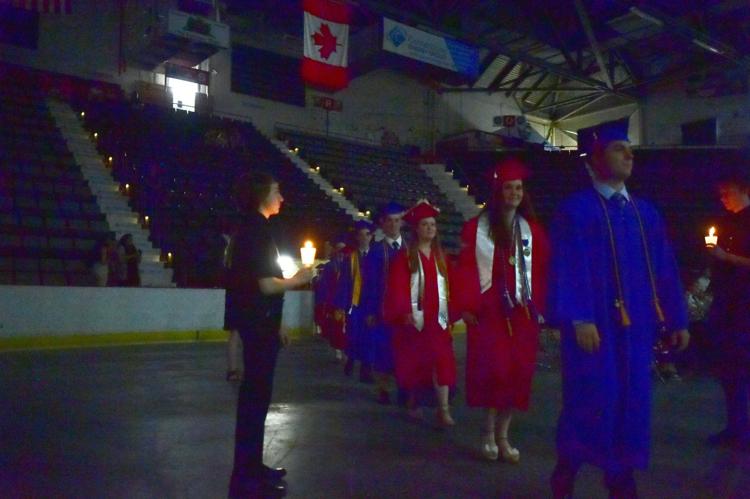 South Glens Falls graduation 2019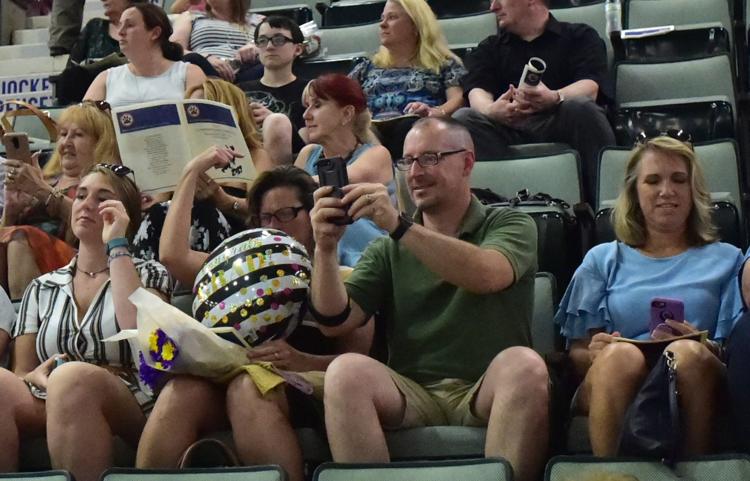 South Glens Falls graduation 2019