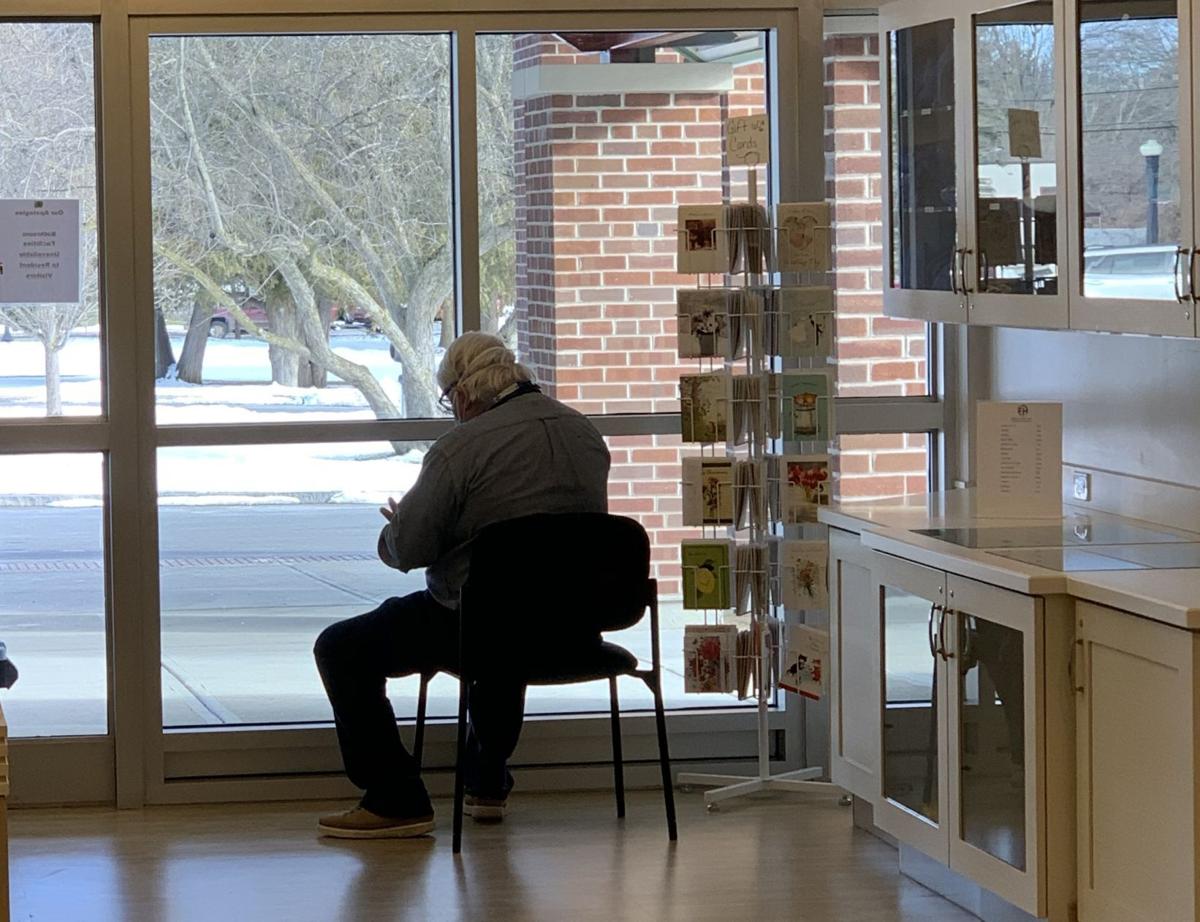 FORT EDWARD — An after-hours effort to treat Fort Hudson nursing home residents who caught coronavirus succeeded beyond the medical director's wildest dreams.
Not a single resident died.
"It was nothing short of a miracle," said Dr. Philip Gara. "I felt like I was a doctor in the '40s when penicillin was created."
It all started on Jan. 7. The entire nursing home in Fort Edward had been vaccinated on Jan. 2, but the vaccine takes at least two weeks to start to have a protective effect. Two employees tested positive, and then some of the residents they cared for tested positive as well.
Fort Hudson began testing everyone daily in an effort to track the virus. In cases where one roommate was positive and one was negative, residents were moved in an effort to keep the negative person from getting sick. But the negative roommate would get their own room, as an exposed person who might have the virus.
Still it spread. Gara began to worry that April's outbreak was repeating itself. In that case, the virus hit the entire ambulatory Alzheimer's unit and 11 people died, a 25% fatality rate.
"We had a woman who was asymptomatic. We caught it because we are testing frequently, but by that time the virus had spread like wildfire. The new, more-contagious strain is all around us," Gara said. "It really hit. This reminded me of April when we first got hit."
Because they were catching the cases so quickly, Gara hoped that an infusion of monoclonal antibodies could help. He's been following the research, and there were indications that they worked well if they were given very early, right after a person caught the virus.
That's a rare situation, but at the nursing home they were testing daily and catching people immediately. It was precisely the situation that might work.
First he called Glens Falls Hospital in hopes of bringing a resident there for an infusion. The hospital couldn't get him in for an appointment until Tuesday, five days away.
"That might be too late," Gara said. "So I called different people I know at Saratoga Hospital."
One got him in touch with the head of the Emergency Department, who sent him to the doctor in charge of COVID patients, who referred him to the hospital's pharmacist.
The pharmacist offered to send vials of Eli Lilly's antibody treatment to the nursing home so that patients could be infused there. The vials were packed into a car and driven to Fort Hudson that day.
Two days later, he called again after more residents tested positive. The pharmacists drove the vials over personally.
And every patient did well.
"None of them passed," he said. "I started using it like crazy."
By the end of the outbreak, 23 people had tested positive. Nineteen of them received infusions and every one of them recovered.
"When you go from 20%-to-30% mortality in a nursing home to nothing, what is going on?" he said. "I was just dumbfounded."
He had started reading up on the infusions after President Donald Trump touted the treatment.
"What piqued my interest was when the White House was coming down with infection after infection, every one of them got the cocktail and walked away thinking this is no big deal," he said.
But he didn't expect the same to happen to his elderly, frail nursing home residents.
Fort Hudson CEO Andy Cruikshank said that most of the infused residents had only mild symptoms.
"Moderate symptoms at their very worst," he said.
It's a far cry from what Fort Hudson endured in April, with patients dying in rapid succession while others were nursed back from the brink.
"That occurred at time when there was virtually no testing, little effective treatment and a poorly understood virus," he said.
This time the nursing home was only limited by getting infusions to people quickly.
"Use of this treatment is very time- and symptom-sensitive, so our window to effectively initiate treatment was narrow," he said. "Our medical staff and nursing staff did an absolutely outstanding job of containing, treating and resolving what I hope to be the last of our COVID cases."
Notably, the outbreak did not spread throughout all of B Wing. Officials decided to close the fire doors in an effort to reduce air flow.
"So the hallways were shortened," Gara said. "I'm really convinced, by locking down, we cut the air from flowing up and down the hallway. I think some of those engineering things played a role."
They also set up tables lined with protective gear. Workers would put on a mask over their N-95 mask before entering a patient's room and discard it before going to the next room. They all wore shields or goggles to protect their eyes as well.
"With this new strain, protecting your eyes" is important, he said. "It's definitely (spread by) aerosol. That's why you have to protect your eyes."
In the hallways, workers double-mask but don't necessarily wear an N-95 mask.
The nursing home did lose two people during the outbreak, but neither was connected to it. One person was on palliative care and died from other causes, but shortly after testing positive for coronavirus. The second resident who died caught the virus at a hospital, but was in total isolation at Fort Hudson and was not the cause of the outbreak.