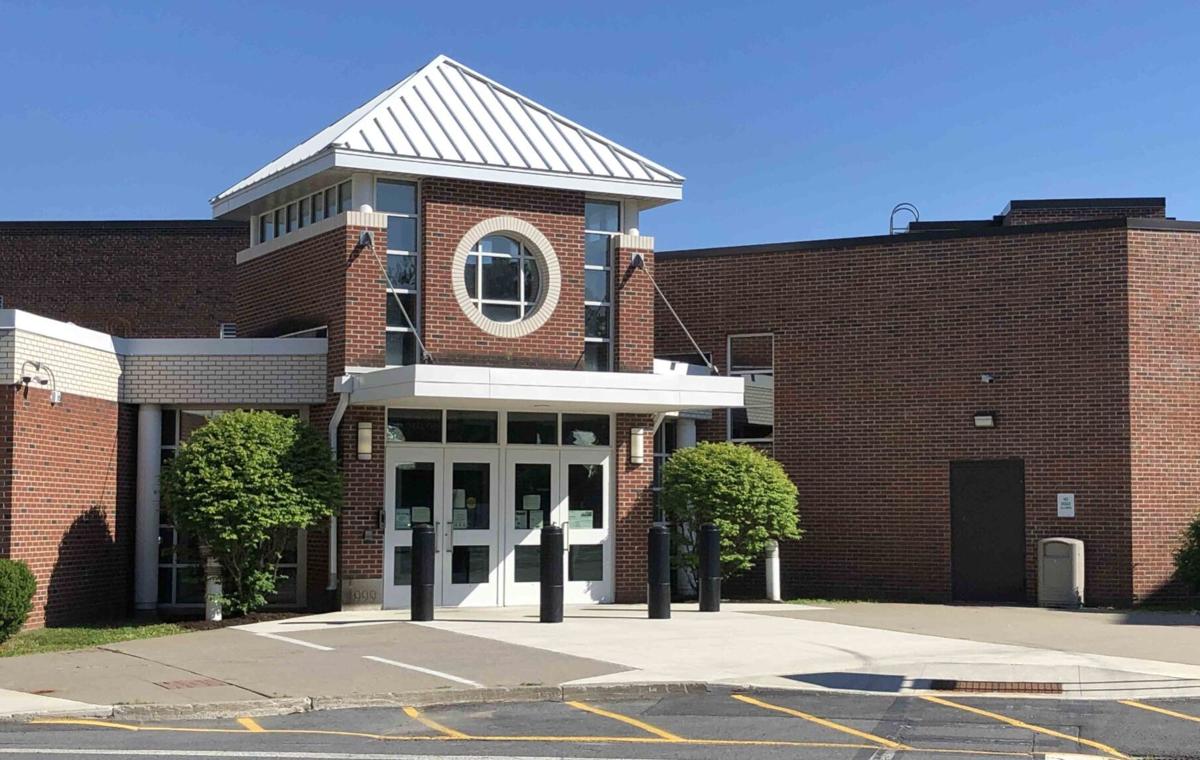 FORT EDWARD — The enrollment of Fort Edward and South Glens Falls schools is likely to decline almost 9% in the next seven years, according to consultants studying the question of whether districts should merge.
The combined enrollment of the two districts is projected to decrease from 3,286 in the 2020-21 school year to 3,004 for the 2026-27 school year, according to Deb Ayers, of consultant Castallo and Silky Educational Consultants.
"Neither district has reason to believe that the enrollment is going to go up significantly. It appears that it is going to go down," she said at the first meeting of the advisory committee that will provide input into the merger study.
The advisory committee, made up of faculty, administrators, school board members, parents and community members from each district, met for the first time on Nov. 2 to get an overview of the process and to discuss enrollment trends.
Ayers explained that the projections are based upon tracking the number of births in both school districts from 2009 to 2017, analyzing the enrollment trends and then projecting into the future.
"It's the most reliable way that we have of doing enrollment projections. It is by no means perfect, but it's the best we have been able to find over time," she said.
Enrollment in the South Glens Falls Central School District has decreased from 3,132 in the 2014-15 school year to 2,869 in the 2019-20 school year. Ayers said it is projected to decline to 2,651 by the 2026-27 school year.
During that same period, Fort Edward has seen its enrollment decrease from 537 in 2014-15 to 437 in 2019-20, according to Ayers. It is projected to drop to 353 by 2026-27.
Washington County's population is declining slightly, Ayers said. It is projected to drop from 63,216 residents in 2010 to 59,196 in 2040.
"This is similar to a lot of counties that we see in upstate New York. Some of these are seeing a more dramatic drop," she said.
However, she said Saratoga County is an anomaly. It has shown a steady increase since 1940 and that is projected to continue over the next 30 years or so. The projections say that it will increase from 219,607 in 2020 to 252,521 in 2040.
She said it is interesting that the South Glens Falls school district has not seen an increase because of this growth.
Consultant Alan Pole said school districts across the state are looking at ways to deliver instruction differently because of the financial pressures they are facing including increased academic standards, uncertain state aid and now the COVID-19 pandemic.
"They know they can't continue to do business the way they've always done, because they have more requirements with fewer kids and no money," he said.
The committee will meet four times to discuss the following topics: Nov. 23, programs; Dec. 21, facilities and transportation; Jan. 11, finances; Feb. 22, staffing. The consultant's draft report will be reviewed by the committee at its April 12 meeting.
Fort Edward-South Glens Falls school enrollment trends
Castallo and Silky Educational Consultants is analyzing whether Fort Edward should be annexed into the South Glens Falls Central School District. Here is information about enrollment trends.
| School District | 2020-2021 enrollment | 2026-2027 enrollment* |
| --- | --- | --- |
| Fort Edward | 417 | 353 |
| South Glens Falls | 2,869 | 2651 |
| Combined | 3,286 | 3,004 |