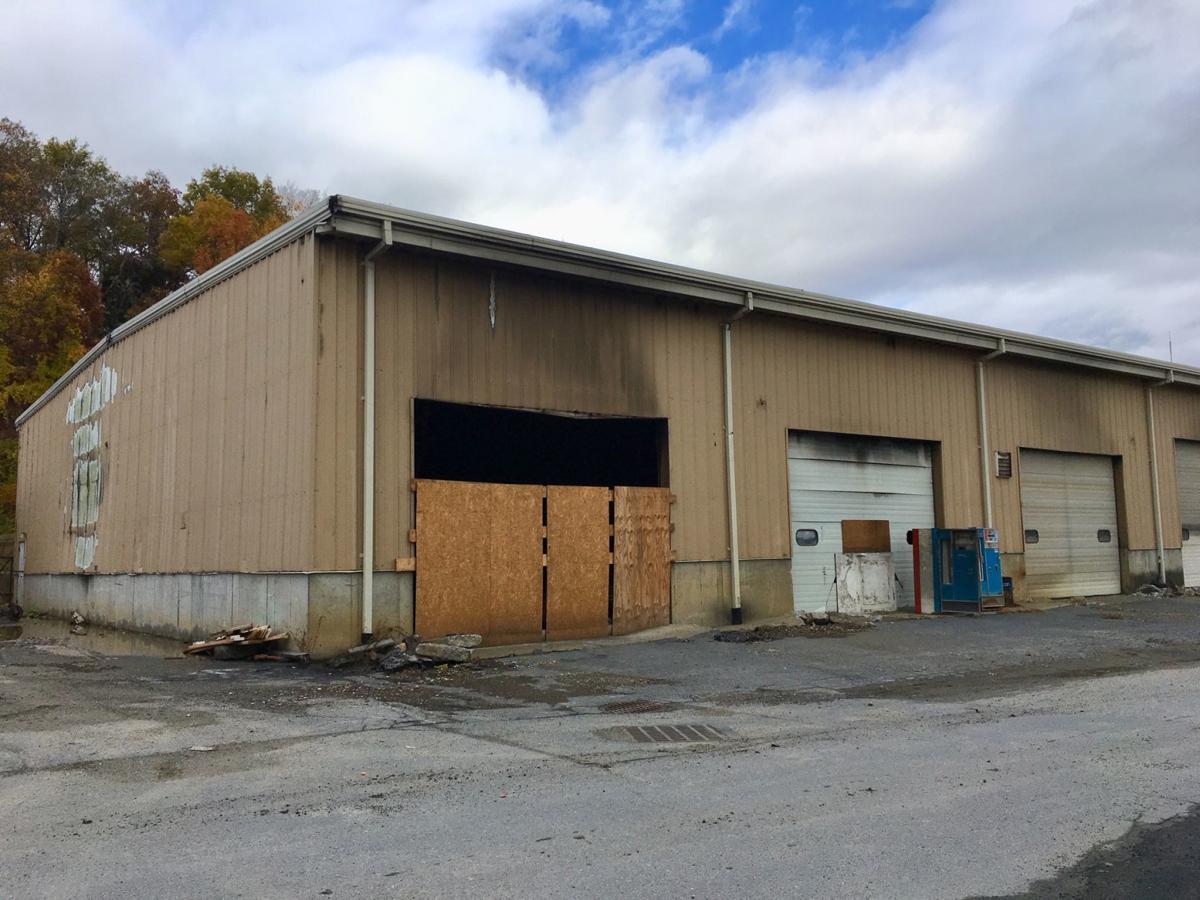 FORT EDWARD — With winter on the horizon, town officials are trying to replace equipment and a building after a May fire destroyed the town's highway garage.
The fire at the Culver Street building sparked from an electrical malfunction with a dump truck. An insurance representative from Northern Insuring Agency said the building was a total loss.
FORT EDWARD — The town of Fort Edward's highway garage on Culver Street was heavily damaged by fire late Wednesday, May 8, with the blaze clai…
Town Supervisor Terry Middleton said the fire also ruined two dump trucks, a boom truck, a mower and other equipment.
A new building is expected to cost about $2 million, most of which is covered by insurance, Middleton said. The town is using some contingency funds, too.
"It was a hardship," Middleton said.
So far, the town replaced one larger dump truck and one smaller one, but it has been a challenge. Since the town's equipment was older, Middleton said, the insurance reimbursement is not very much. New dump trucks cost around $220,000, Middleton said.
With a state-imposed 2% tax cap, that doesn't leave Middleton or Town Board members room for much. Middleton said for Fort Edward that 2% translates to increasing taxes by about $46,000 overall. It would take him five years at the 2% tax cap to pay for one new truck, he said.
The town budget currently has a 0.99% tax increase, under 2%.
You have free articles remaining.
The town replaced a snow plow for this winter, which attaches to a bigger dump truck it purchased, and one smaller dump truck.
The town's mower that was lost in the fire was also used as a snowblower. A new mower, Middleton said, would cost about $30,000, but insurance only paid about $9,000 for the town's older one.
The town is still looking to replace more equipment, but the price has to be right.
FORT EDWARD — A fire at the town's highway garage last week has left the building a total loss.
"We've been all over," Middleton said. "We bought one truck in Maine. We bought another one in Vermont."
Middleton gives credit to the highway department staff, because things could have been worse, he said.
"When the fire was first reported, we had guys there, actually while the building was still on fire, driving equipment out of the burning building to save equipment for the taxpayers, which is way above and beyond their job description," Middleton said.
Currently, the town's highway equipment is being stored mostly outside at the former landfill on Leavy Hollow Road. There is a construction office trailer set up and some storage containers, Middleton said.
It will be a while before a new highway garage goes up. The Town Board awarded a contract to Rozell Industries in September for the new building.
Starting from scratch allows the town to include some upgrades to the barn, such as an additional bay and radiant heat. Demolition of the current garage is expected to start soon, and Middleton hopes, then, that the foundation can be put in.
Middleton said it will be late December, at least, before the new building can go up.