Neal Orsini is not ready to share information about his new Fort Edward Local Property Development Corp. that now owns the former General Electric dewatering site, but once the board is fully formed, the meetings will be open to the public.
Orsini, who is also a Town Board member, said after the town's Monday night meeting that the development corporation would be assisting with the economic development of the site.
The LPDC has six members, he continued. Town Attorney Don Boyajian chimed in to say it has six "prospective" members.
Boyajian said the LPDC had taken no action so far this year, but meetings will be public and notice of them will be given as per Open meetings law.
When asked by a reporter if Boyajian was the attorney for the LPDC, he said he was not, but he could speak about general municipal law.
When WCC gifted the dewatering site parcels to the LPDC, it also gifted its $400,000 property tax bill. The LPDC is now delinquent on that bill, supervisors learned Thursday. Orsini could not be reached by a reporter Thursday afternoon.
But Monday night, prior to the county's property tax discussion, Orsini said he was getting to know the property. He'd plowed it a few times, and he said SMS Rail is the only tenant at this point.
"It's an impressive site," Orsini said. "I think it will benefit the community once it's done."
'Dumping issue' raises questions
Brian Brockway picked up eight bags, mostly full of used hay, last week in the areas of Cary Road and Woodard Road in Fort Edward.
On the side of Anthony Road, the town highway superintendent found an abandoned hot tub.
"I've got a dumping issue going on," he told the Town Board on Monday night.
He has also picked up multiple stray tires alongside roads.
Town Supervisor Terry Middleton said he thinks the town will see more litter as it gets harder to get rid of things. The town stopped recycling services, for example.
As a result, the village recycling bin behind the Town and Village Hall has been extra full, too, and village officials suspect town residents are now using it.
Mayor Matthew Traver has asked the town to chip in $700 a month to help with the recycling costs. The Town Board was not opposed, but Boyajian suggested drafting a resolution for the village and town to review before approving the cost.
The village has spent upward of $20,000 a year on recycling services, and that number has continued to increase.
Farmland could be preserved
The town of Fort Edward showed its support Monday night for an effort to preserve 57 acres of farmland.
Nick DePew is working with the Agricultural Stewardship Association to create an easement on his Fort Edward and Argyle acreage so that it cannot be subdivided. A state program called the Dairy Transitions Farmland Protection Initiative could provide grant money to help with the conservation process.
Chris Kahling, with the Agricultural Stewardship Association, told board members that about $5.7 million is available for the region. In order to apply for some of that funding, the Town Board needed to write a letter of support.
Middleton had the letter ready, and board members agreed to have it sent.
Village of Fort Edward budget passes



The Village Board adopted its 2019-2020 budget during a special meeting Tuesday night.
The approximately $2.29 million budget includes a 3.87% tax levy increase, which Traver said is under the state tax cap. Spending is down about $75,500.
The tax rate is about $14.62 per $1,000 of assessed valuation. That's up about $0.59 per $1,000 from last year.
"We put together a good budget, responsible, cut out some money where we could without sacrificing service to the residents," Traver said.
Village of Hudson Falls budget passes



The Hudson Falls Village Board passed its approximately $5 million budget Monday night.
Numbers did not change from the public hearing held March 25.
The tax levy increased $46,264, or about 1.7 percent, under the state tax cap. The tax rate went down slightly. For an average home assessed at $100,000, the rate went down from about $8.44 per $1,000 to $8.40.
"We held the line pretty good," said Mayor John Barton.
One-room school house sold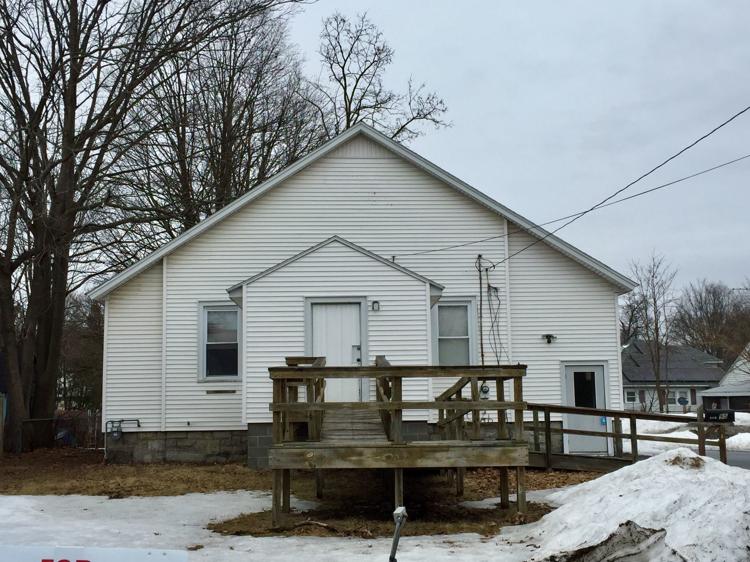 The village of Hudson Falls has sold 95 John St., a former one-room schoolhouse, to Smart Level Construction for $50,000.
The house was originally owned by Abbe A. Wright in 1878, according to the property's abstract. It was sold to the Union Free School District No. 1 of the town of Kingsbury for a consideration of $600 in the early 1920s.
More recently it was used by the village fire department, but village officials said it's been vacant for a while.
Smart Level Construction is expected to use the space for its offices and storage, village officials said.
Village takes back code enforcement
The Hudson Falls Village Board voted to take back code enforcement services from Washington County and eliminate its shared code enforcement with the town of Kingsbury during its Monday night meeting.
Instead, it will hire a full-time code enforcement officer.
Deputy Mayor Bob Cook said with all the development going on in the village, it was time to bring the village position back.
Trustee Joelle Timms, who also owns Jo & Co. boutique in the village, said Hudson Falls is too big not to have an officer focused on the village.
Cook also said it will help the village focus on quality of life issues.