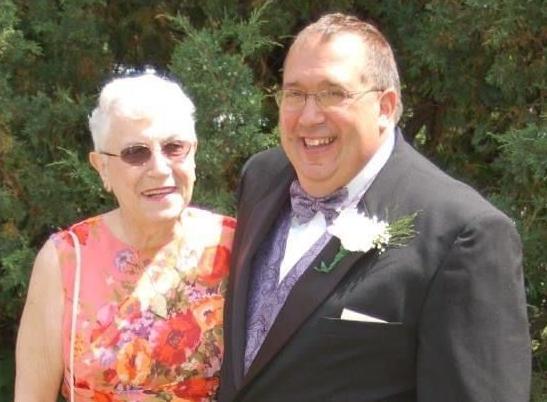 Friends, family and co-workers of Bill Toscano remembered him Thursday as a man who liked people and let them know it and helped people because he enjoyed it.
He made his living as a high school teacher and reporter — sometimes both at once — and worked for years at The Post-Star until being being forced to leave two years ago by persistent and serious health problems.
He died Wednesday after catching COVID-19.
A student who went to Ledyard High School in Ledyard, Connecticut, where Toscano taught history in the 1990s, recalled how Toscano agreed to serve as the adviser for the school's new gay-straight alliance, after other teachers had refused.
"I remember asking a couple of teachers and no one would do it. He agreed to jump on board," said Brian Shaw, who founded the school's first gay-straight alliance in 1997.
At that time, gay students faced "a lot of negativity," he said, and outside support was hard to come by.
"The fact he was willing to step up and say, 'I'm willing to put my name on this project,' that meant a lot. It's the reason it got done," Shaw said. Bob Condon, city editor at The Post-Star, also recalled Toscano's big heart.
"It was Bill's quiet advocacy and compassion for the less fortunate — those who are bullied, discriminated against or live with a disability — that sticks with me," he said.
Toscano was known for his outgoing personality.
"He had a gregarious nature, which carried over in his phone calls with sources and often brought a smile to my face. That style of reporting worked well for him," Condon said.
He was very involved in helping with the Special Olympics locally and in raising money for it, and that effort netted him a son-in-law. He would lead a team in the Polar Plunge, where hundreds of people jump into Lake George in the winter, raising money for the Special Olympics. In 2009, his daughter, Nicole, and her future husband met for the first time as members of Bill's Polar Plunge team.
"His specialty was he brought that joy of just hanging out, and turned that into a way to help people. He raised thousands of dollars for Special Olympics over the years, and he did that with his joy of life," said Nicole.
He was active in a group called Society for Creative Anachronism, an international living history group that studies and re-creates pre-17th century medieval European cultures (and a few others), staging large gatherings in various spots around the country and the world.
Toscano was known as Liam St. Liam within the group, wearing a 10th century English outfit, but he was never pretending to be someone else, Nicole said.
"He was just a guy helping out who happened to be wearing funny clothes," she said.
His specialty was connecting people and taking care of them, she said.
"Every person felt like within 10 minutes of meeting him, you were his best friend," she said. "We've gotten condolences today from Australia, from Washington state. People all over the world are mourning him."
Will Doolittle is projects editor at The Post-Star. He may be reached at will@poststar.com and followed on his blog, I think not, and on Twitter at
@trafficstatic.
Get local news delivered to your inbox!
Subscribe to our Daily Headlines newsletter.