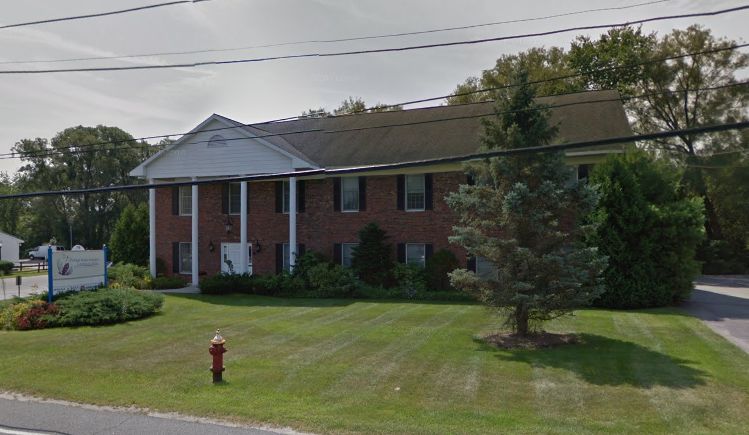 QUEENSBURY — The women's home for adults beginning their recovery from drug and alcohol addiction opened this week. It is run by the Addictions Care Center of Albany.
The home, at 79 Glenwood Ave., was funded by the state Office of Alcoholism and Substance Abuse Services in an effort to increase residential programs. It has 18 beds.
"The demand for substance use disorder treatment is growing dramatically and our goal is to make our treatment and recovery services as accessible as possible to residents of the North County," said Keith Stack, Addictions Care Center executive director, in a statement. "This new women's residential program will allow us to address a serious need in our community."
Opioid overdose deaths
Data from 2018 show a 16% decrease in opioid deaths in New York state (outside New York City). Still, almost 2,000 people died from overdoses.
"New York's first reduction in opioid overdose deaths in over 10 years is an important milestone and demonstrates our work to combat this deadly scourge is working," Gov. Andrew Cuomo said in a statement.
Warren and Washington have had very few overdose deaths over the years, but the number has not decreased markedly.
There were three deaths in Washington County last year, and four deaths in Warren County. In 2017, there were five deaths in Washington County and three in Warren County.
So far this year, four more people have died from overdoses in those two counties. The state data only goes as far as the first quarter of 2019.
You have free articles remaining.
To combat the overdoses, the state has added nearly 500 new treatment beds since 2016, more than 1,800 opioid treatment program slots and 29 new recovery centers. There were just three recovery centers in 2016. Last year, nearly 32,000 people visited a recovery center at least once.
Officials also increased medication-assisted treatment, with 47% more patients receiving buprenorphine prescriptions for opioid use between 2012 and 2018.
Telehealth legislation
U.S. Rep. Elise Stefanik, R-Schuylerville, is co-sponsoring the Specialty Treatment to Access and Referrals Act, which would offer grants to help community health centers add telehealth.
Patients can use telehealth to call a doctor from home, eliminating problems of transportation and child care, and increasing access to specialists.
The act would offer up to $200,000 per health center and up to $5 million for qualifying health networks.
"Community health centers are critically important to North Country residents," Stefanik said in a statement. "This crucial funding would allow groups like Hudson Headwaters and the Adirondack Health Institute to collaborate and expand the scope and types of telehealth services that they can offer the community. This bill would enable these groups to improve the quality of primary and specialty care services offered to patients in the North Country. I am proud to co-sponsor this legislation and will continue to work diligently to support our community health centers."
Flu restrictions
As of now, children can't visit patients in the local hospitals until the end of flu season sometime next spring. Also banned are visitors with fever, sore throat, cough or any other flu symptoms, and no more than two people will be allowed into a patient's room at one time.
Glens Falls Hospital implemented the annual restrictions last week. On Wednesday, most other hospitals did so as well, including Saratoga Hospital, Albany Medical Center, Columbia Memorial Health, Ellis Hospital, Bellevue Woman's Center, Albany Memorial Hospital, Samaritan Hospital, St. Peter's Hospital, Sunnyview Rehabilitation Hospital, St. Mary's Healthcare in Amsterdam and Nathan Littauer Hospital.
However, these restrictions can be waived on a case-by-case basis, such as when a child is visiting a relative who is near death. Some special care units may have additional restrictions, and some birthing centers allow siblings to visit. In those cases, visitors should call ahead to get details on how to visit.