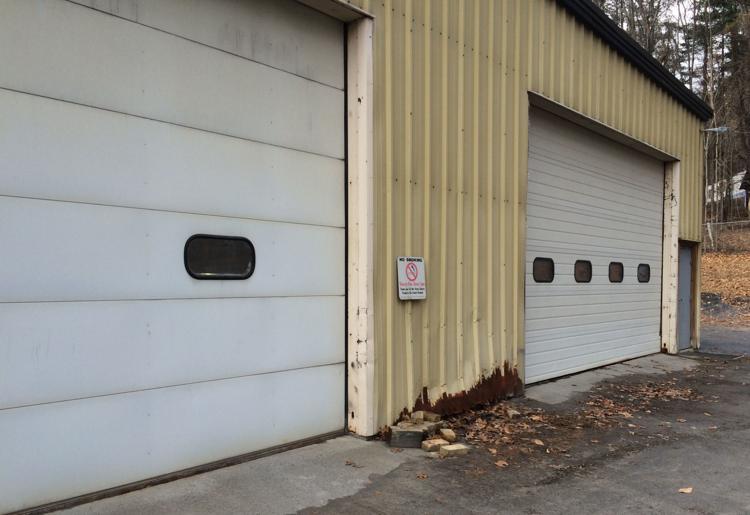 Voters in the Bolton Central School District will decide on the $3,867,000 capital project on Tuesday.
Polls will be open from noon to 8 p.m. in the school gymnasium.
The proposed project will enhance the school's entrance, modify the building's current space and improve the gym/auditorium room.
Other needs that are addressed include: protecting parking lot's driving surface, pave the bus garage area, repair the bus garage, roof fixes and other infrastructure work.
The money will assist programs that lack the space for students. The music room will be relocated to the first floor to join the band room and the technology/woodworking classroom will be separated into a room apiece.
BOLTON — Taxpayers approved the school district's $3.867 million capital project, 285-191, on Tuesday. The project will answer infrastructure …
"We have inadequate space," Bolton Superintendent Michael Graney said. "We have woodworking and welding right next to each other. ... That's the most cost-effective way to give them that space."
The project does not raise taxes and is funded through its fund balance ($1.275 million), capital reserve ($526,500), a bond in the district's debt service ($1,447,500) and an endowment for the arts ($618,000).
The first two funding sources are already taxed dollars, while the debt service is a bond that is paid through the annual budget over a span of years. Due to the district's tax base, it receives little state assistance and none for this project.
The Board of Education put two capital projects out to vote last year and both were voted down. Those projects included an auditorium and would have raised taxes. The total cost of the first downed 2017 project was $9 million. The second project was reduced down to $8.78 million and was defeated as well.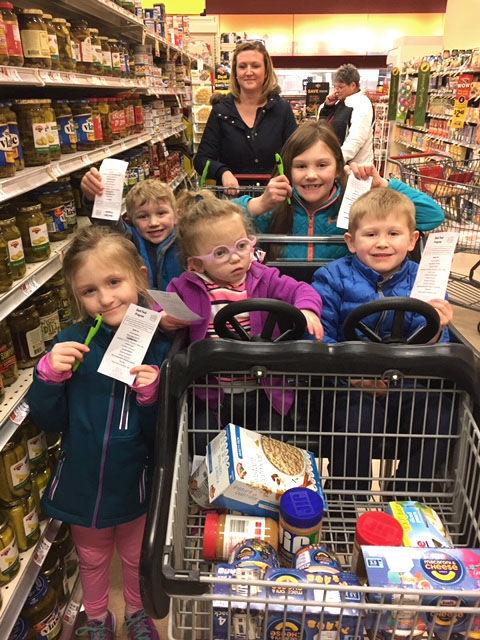 Food for thought
O'Brien's Angels donated $2,000 to the Glens Falls City School District, which will assist in-need family's student lunches, a news release stated.
The donating organization is a charitable community project backed by O'Brien Insurance. It gives the donated money to the district, which will disburse it to students who are struggling to pay for their meals.
"(T)he donated money goes to wipe out the negative balance to bring them to $0 owed," Glens Falls Assistant Superintendent for Business Robert Yusko Jr. said in the news release.
It'll also help pay for future meals. School lunches cost $2.35 apiece, so the donation will cover about 851 meals.
"Many of our families need support to feed their children lunch and snacks every day," Jackson Heights Elementary School Principal Carrie Mauro said in the release. "We thank (O'Brien's Angels) so much for making a difference in our students' and family's lives. A little bit goes a long way."
O'Brien's Angels has also initiated a snack program called Food For Thought, which was piloted by Kensington Road Elementary School teacher's aide Kelly Stevens. Stevens said she assisted one of her students with a daily snack as she was empty handed during the daily snack time.
"I posted about it with a photo not thinking it would go anywhere and a bunch of my friends signed up to make a (snack) bag for her every week," Stevens said in the release.
Whitehall, Kensington Road and Jackson Heights elementary schools all participate in the program to receive shipments of snacks on a regular basis by O'Brien's Angels.
To contribute, drop off prepackaged snacks to O'Brien Insurance Agency at 83 Bay St., Glens Falls, during office hours. Monetary donations to the cause are also accepted.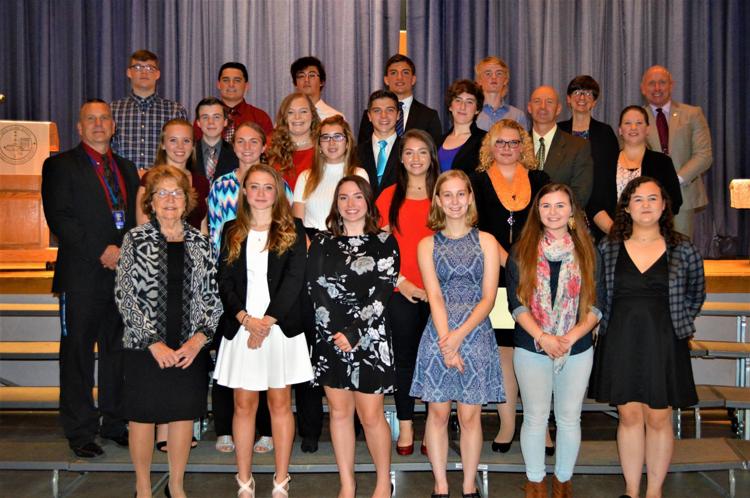 Hadley-Luzerne inducts 11 to math honor society
The New York State Mathematics Honor Society added 11 inductees from Hadley-Luzerne Central School this past week.
On Wednesday, the district inducted the students with state Sen. Betty Little being the guest speaker, Superintendent Beecher Baker and junior-senior high school Principal Burgess Ovitt adding remarks for the event.
To become a state math honor society member, the high school student must complete a minimum of three semesters with an average of 85 percent or higher in both mathematics and overall.
The 11 students are: Cody York, Niamh Doherty, Michael Fuss, Kendra Prescott, Shannon Price, Joseph Armendola, Elaina Diamond, Connor Hayes, Kevin Mason, Andrew Spraragen and Rebecca Wells.