LAKE GEORGE — In its five years of operation, the Lake George Park Commission's mandatory boat inspection program was its busiest ever this past season.
Commissioners got an overview Tuesday of the program's growth since it started in 2014, as well as a preview for some upcoming changes to stations and staffing as a new inspection station opens at the Northway's Exit 18 rest area.
The Park Commission made boat inspections mandatory on Lake George to keep aquatic invasive species from spreading.
Lake George already has Asian clams, Eurasian watermilfoil, zebra mussels, spiny water flea, curly leaf pondweed and Chinese mystery snail in its waters, but other threats are out there and boat inspectors are keeping them at bay.
Boaters that bypass inspection stations are subject to a warning and even a ticket, which Park Commission Lt. Joe Johns said has resulted in fines up to $250.
Park Ranger Justin Luyk said most boaters that miss inspections are usually new to Lake George, and don't realize it's a requirement. Since 2014, 22 written warnings and nine tickets have been issued. Tickets are typically given to repeat offenders.
Increased inspections
There are seven boat inspection stations around Lake George and in 2018 staff conducted more than 18,000 inspections of boats going into the lake, up from about 14,000 in 2014.
More boats are getting inspected after leaving a water body, too.
If inspected after a dip in any water body, a vessel will get a seal that links it to the trailer. This signals to the next place the boat launches that the boat has already been cleaned, drained and dried, Luyk explained. There were nearly 6,000 post-water inspections in 2014 in Lake George. That's up to nearly 13,500 in 2018.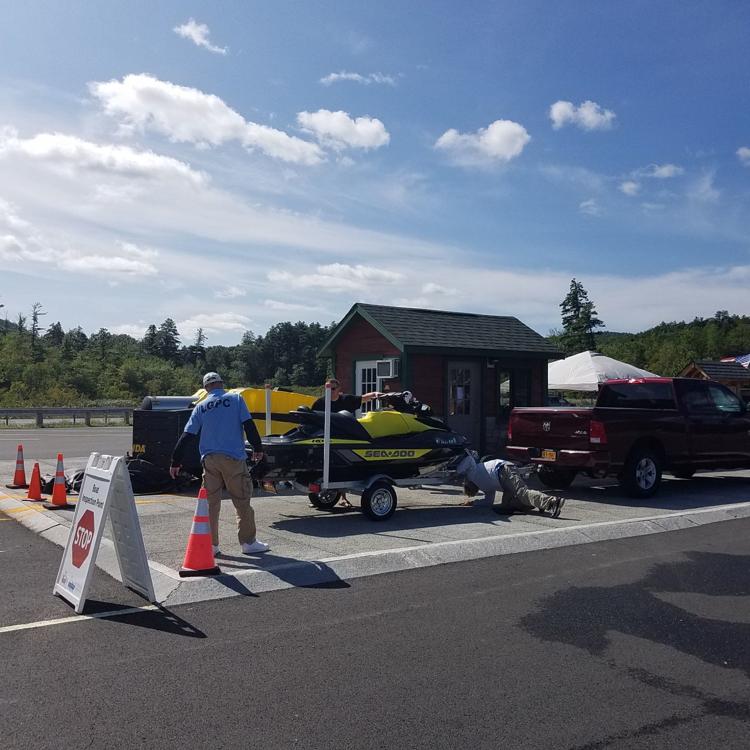 The program will also decontaminate boats if they're found to have invasives. Using high-pressure hot water, staff will hose down the vessel and sometimes even scrape off things like zebra mussels. In 2014 there were about 1,200 decontaminations done, which has increased to about 1,600. The cleanings are free.
David Wick, executive director of the Park Commission, said some boats are so dirty and covered in invasive species, they've been turned away from the lake and directed to get a cleaning from a professional marina.
"They shouldn't have brought it (the boat) to us in that state in the first place," Luyk added.
There were a handful of times this year, especially at the Norowal Marina in Bolton Landing, that some boats were turned away.
You have free articles remaining.
Species found
The top aquatic invasive species that inspectors have found are on boats carrying Eurasian watermilfoil. Zebra mussels, curly leaf pondweed and water chestnut are the three other most common things found.
Inspectors did find the spiny water flea this year on a boat. The fleas are very difficult to see but they clump together and can look similar to a cotton fluff ball. An inspector found a clump stuck to fishing equipment.
"That was an excellent catch," Luyk said.
Boat inspectors will also ask people if they have bait and tackle on board. In 2016, this led to the catch of a rusty crayfish, an invasive to this area of the United States. The fisherman didn't realize what a problem the crayfish could cause if it had been released into the lake, Luyk said.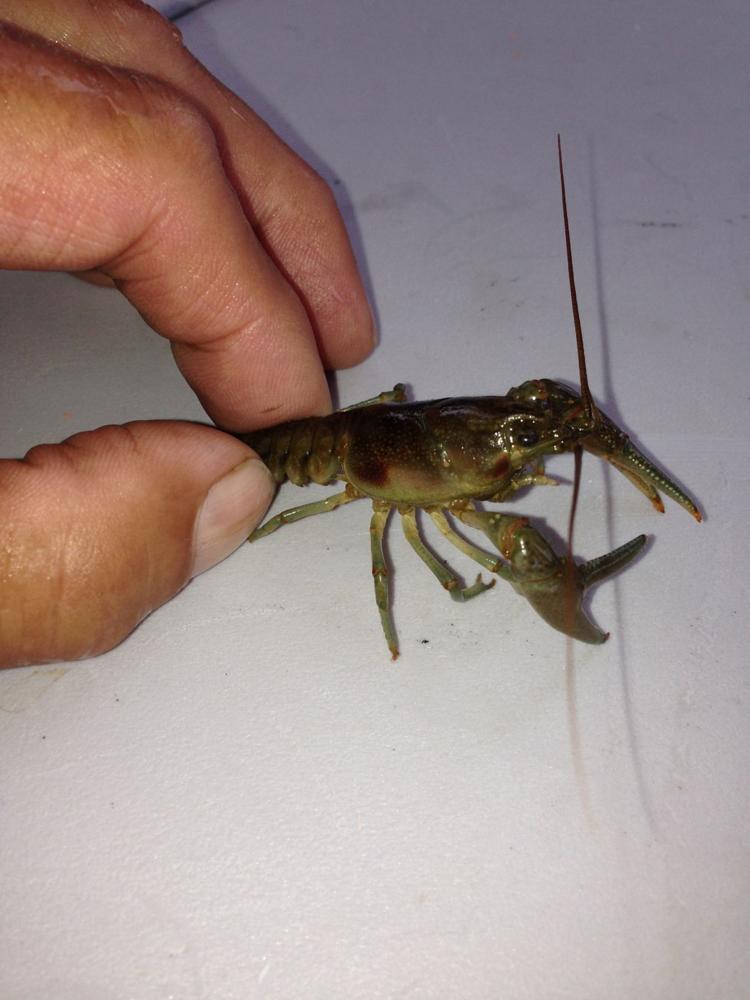 One boat was also found to have water chestnut seed caught in the carpeted bunk of a trailer.
"A lot of times you literally have to crawl underneath the boat and look up and down the bunk," Luyk added.
Changes on horizon
The Lake George inspection station on Transfer Road will be closed next year, Luyk said.
The station at Million Dollar Beach is the most popular destination for boaters, and the increase in traffic there has led to a reduction in traffic on Transfer Road. The Exit 18 boat washing and inspection station is also expected to take more boaters away.
The Transfer Road station's equipment and staff will be disbursed to the remaining six stations.
The Park Commission is also assessing the benefits and challenges that the new Exit 18 boat station will have locally. That station is not run by the Park Commission, but by the Adirondack Watershed Institute through a contract with the state Department of Environmental Conservation. It is expected to open on Memorial Day weekend next year.
While it's another important partner agency keeping aquatic invasive species out of Adirondack water bodies, inspectors at Exit 18 are getting offered more money than what Lake George pays.
Luyk said the Park Commission will be looking to increase boat inspectors' wages to stay competitive. That may mean going to the municipalities that help fund the program to ask for more money.