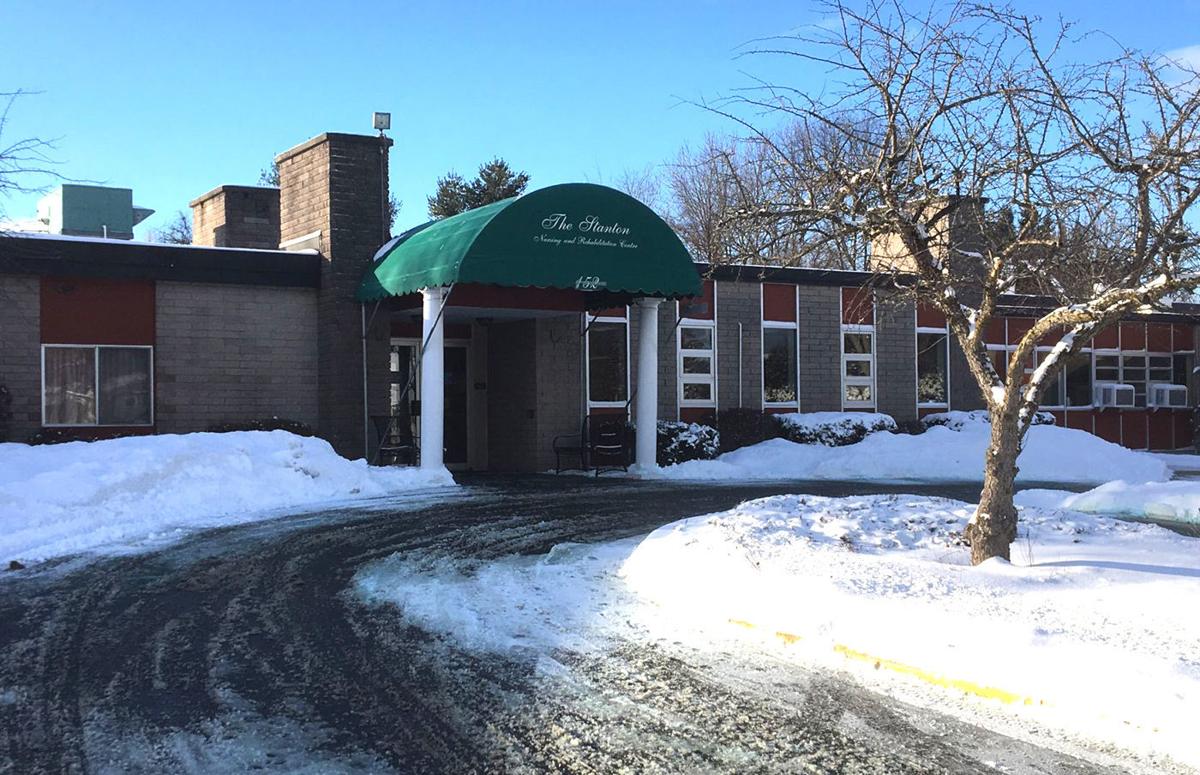 The first resident of a Warren County nursing home has died of coronavirus, Warren County Public Health announced Friday.
"The staff at Glens Falls Center are deeply saddened by the passing of our resident, Anna Dow," said Centers spokesman Jeffrey Jacomowitz. "Ms. Dow was very well-liked by the entire staff, especially by those nurses and non-clinical personnel who directly worked with and spend time with her. She will be missed dearly. Our hearts, thoughts and prayers go out to Anna's entire family."
As she died, her family gathered outside at her window, he said.
"The family was at her window and she did pass peacefully with staff by her side, so she wasn't alone," he said.
Another woman died in Saratoga County. She was 91, and is the seventh Saratoga County death. Public Health did not respond to questions about whether she was living at a nursing home.
At The Pines nursing home in Glens Falls, where more than 30 are ill, including staff, a worker reported that they are now short-staffed. Many workers are out sick with presumed coronavirus symptoms after having close contact with a sick employee or resident. Now, the nursing home is threatening to fire people if they don't come back to work as soon as they test negative — even if they still have symptoms.
One worker said she was told she would be fired because she wouldn't come in while feverish. She asked for anonymity in an attempt to avoid being fired.
She had been out on a 14-day quarantine, but tested negative. She noted to her manager that the tests are now known to produce many false negatives, and argued that she should stay home while she had a fever.
"If I wasn't running a fever, I would be there, 100%," she said. "But I could kill my own residents."
No one from The Pines has been reported to have died from coronavirus. Of the four Warren County deaths, two were at the hospital, one at a nursing home and one at an adult care facility, according to Warren County Public Health.
Warren County reported nine more confirmed cases of coronavirus on Friday, for a total of 84. Each confirmed case is a positive test, not a diagnosis based on symptoms.
Five of the residents were tested at the drive-up and one at Glens Falls Hospital. The other three tested positive at local nursing homes. Coronavirus is now spreading in several facilities.
Four Warren County residents are hospitalized as of Friday. One is in critical condition and three are described as being moderately ill.
Washington County reported two more people tested positive, for a total of 50.
Saratoga County reported seven more people tested positive, for a total of 253 cases. Fourteen people are hospitalized.
Essex County reported three more people tested positive, for a total of 18 confirmed cases and 14 others diagnosed on symptoms. All three of the new cases are inmates, for a total of six. Essex County is not giving out any information about the location of the inmates. One of the inmates is hospitalized.
Glens Falls Hospital reported seven patients with coronavirus Friday, and Saratoga Hospital reported 12 cases.
Statewide, there are little signs of improvement.
There were 17,316 people hospitalized Thursday.
"Hospitalizations ticked down. Just a tick, but we'll take it," Gov. Andrew Cuomo said at Friday's press conference.
But he noted that there were 1,974 new hospitalizations Thursday, which is essentially unchanged.
"That is still very high," he said.
There were 630 deaths in the state from coronavirus Thursday, and 40 were from nursing homes. Cuomo acknowledged that nursing home outbreaks are a serious problem.
"We've seen that across upstate," he said.
Concerned about COVID-19?
Sign up now to get the most recent coronavirus headlines and other important local and national news sent to your email inbox daily.