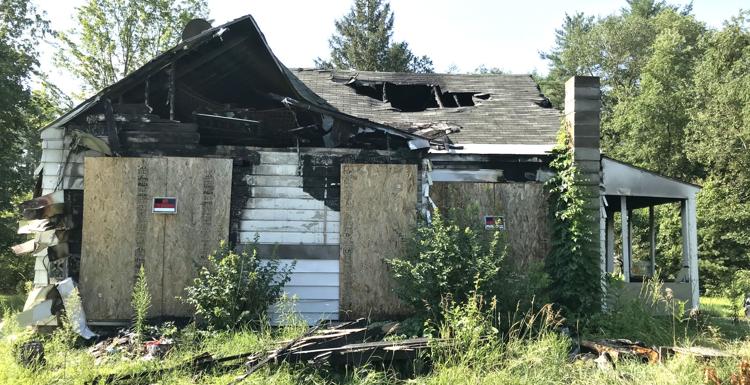 MOREAU — More than nine months after a fire destroyed a Reservoir Road house, the remains of the structure are still sitting there.
The house at 208 Reservoir Road still has a huge hole in the roof, with no tarp. Gaping holes where the windows and doors once were have been boarded up, but debris is still stacked in the yard and melted siding is peeling off the house.
It's been abandoned for so long that shrubs have grown more than 3 feet tall at the edges of the structure.
A neighbor complained to the Town Board about the situation at Tuesday's board meeting.
On Wednesday, Building Inspector Matthew Dreimiller said the house will be demolished.
The homeowners had insurance, and the insurance company has committed to removing the structure, he said.
You have free articles remaining.
"They're in the process of getting an asbestos survey," he said.
That can take time, although not usually nine months. If asbestos is found, the demolition will be much more expensive and will require certified employees who can remove the contaminated building safely.
Still, Dreimiller said, he has been checking up on the situation and he's confident it will be resolved.
"It is coming down," he said.
The fire was on Oct. 18, 2018. Four adults and a teenager were living there at the time. They all got out safely, but a firefighter suffered a foot injury.
The cause of the fire was never determined, according to the Saratoga County Office of Emergency Services.