FORT EDWARD — The Washington County Board of Supervisor's Finance Committee discussed options for county employee health insurance offerings during their meeting in Fort Edward last week.
Representatives from Jaeger & Flynn talked at length about advantages of health savings accounts versus health reimbursement arrangements (health spending accounts provided for and owned by an employer).
Several supervisors expressed concerns about ease of access if an employee switched from and HRA to an HSA.
"With an HSA, they could still swipe a card," said County Administrator Chris Debolt.
Debolt explained that with an HRA, the employer retains control of the account, and with an HSA for high-deductible insurance plans, the saved funds belong to the employee.
HRAs are entirely funded by the employer and are available to all employees, while HSAs are funded by both the employer and employee and are available only to employees with a qualifying high-deductible health plan.
Over the next several months, the finance committee will continue to look at health insurance options before the June 1 health insurance renewal.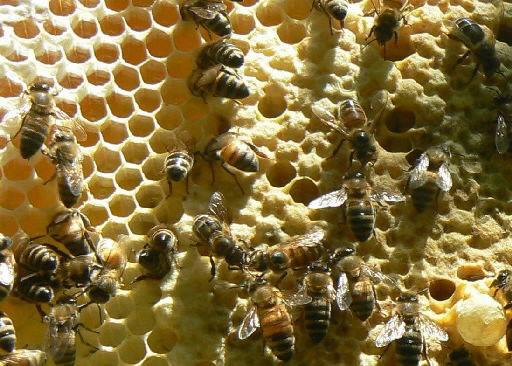 Honeybee loss protection offered
The U.S. Department of Agriculture's Farm Service Agencies administer the Emergency Assistance for Livestock, Honeybees and Farm-Raised Fish Program to assist producers when disasters impact honey production or damage or destroy colonies, hives or honeybee feed.
According to the USDA, the ELAP covers colony losses, hive losses and the loss of purchased feed intended for honeybees.
Producers must have colony losses in excess of 22 percent as a direct result of an eligible adverse weather event.
Eligible adverse weather or loss conditions include Colony Collapse Disorder, earthquake, severe winter storms, excessive wind, flood, hurricane, lightning, tornado, volcanic eruption and wildfire.
To learn more about programs for honey and honeybee producers, contact the Washington County FSA office in Greenwich at 518-692-9940.
approaches
The non-insured crop disaster assistance program deadline for most spring-seeded crops, including beans, beets, broccoli, brussel sprouts, cabbage, canola, cantaloupes, carrots, cauliflower, corn, cucumbers, eggplant, garlic, greens, herbs, honeydew, lettuce, oats, okra, onions, peas, peppers, potatoes, pumpkins, radishes, sorghum, squash, tomatillos, tomatoes and watermelon, is March 15.
NAP provides financial assistance to producers of non-insurable crops when low yields, loss of inventory or prevented planting occur due to natural disasters.
Contact the Washington County FSA for details.