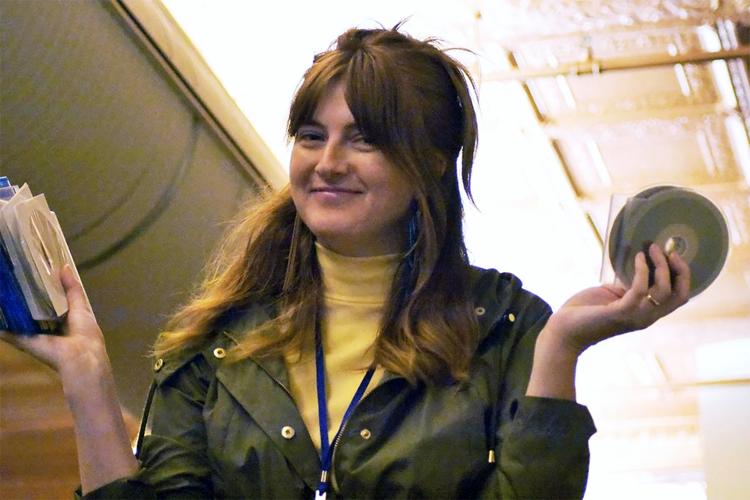 After two thousand films, nine months and countless hours of screening time, the packed schedule of films and special events for the upcoming 2019 Adirondack Film Festival in Glens Falls was born.
"Each year, it gets easier and more difficult at the same time," said Adirondack Film Festival Director of Programming Jess Levandoski, who has been curating the four-day festival since its inception in 2016.
But selecting films for the annual festival, that runs Oct. 17 to 20, is not for the faint of heart.
It is a labor of prodigious proportion that takes the nuanced eyes of one who knows, one who catches that glimmer of rough-edged brilliance, one who is immersed in the labor and artistry of film.
It takes someone like Chicago-based film producer Levandoski, who views the more than 2,000 entries more than once before settling on a final list of festival films and featured favorites.
"We have fantastic shorts and our features are insane. We had over 2,000 submissions and whittled it down to 120," she said, adding that in addition to her eyes, the films are also viewed by several on the festival screening committee. "I'm so excited, we have films from all over the world."
For some, such an endeavor might seem a tedious and exhausting task, but for Levandoski, programming the festival is an art that she has cultivated over time.
"Jess spends thousands of hours watching films to find the perfect mix for our audience in Glens Falls," said Chad Rabinovitz, the film festival's producing artistic director.
All the right connections
Rabinovitz and Levandoski first met in Bloomington, Indiana nearly a decade ago.
"I think we've known each other for about eight years or so now. Her husband took production photos for my company in Bloomington. She was programming director for Middle Coast Film Festival, which she started along with Jessica Reed and a few other great people," Rabinovitz said. (Jessica Reed is currently the Adirondack Theatre Festival Managing Director and film festival event director.) "When the idea started to form for the Adirondack Theatre Festival to start its own film fest, the reason I even considered it in the first place was because I already had two secret weapons: Jess and Jess."
Rabinovitz said he reached out to both, asking if they would work with him on the event. And since that first festival four years ago, it has more than doubled the organizers' attendance projections. Additionally, they have curried the attention of an ever-growing number of seasoned filmmakers, enhancing the festival's offerings.
"I think we are getting grassroots word from filmmakers who are saying, 'my friend went last year,'" Levandoski said, adding that this may be the year that pushed the festival to national recognition. "On our (Film Freeway) home page, we have 48, five-star perfect score reviews from filmmakers who have been to the festival. That's right up there with Telluride and Sundance ... And now they are seeking us out, instead of the other way around."
According to Rabinovitz, the most important part of the selection process for him is having a wide range of films, giving multiple options for varying tastes.
"It's extremely clear that as our festival has grown, so has the number and quality of our submissions," he said. "I also want to make our festival a destination, so 99 percent of what you see at AFF you can't find anywhere else locally. We're bringing a smorgasbord of unique experiences to our audience in Glens Falls that demands you get off your couch and walk around downtown to take part in it."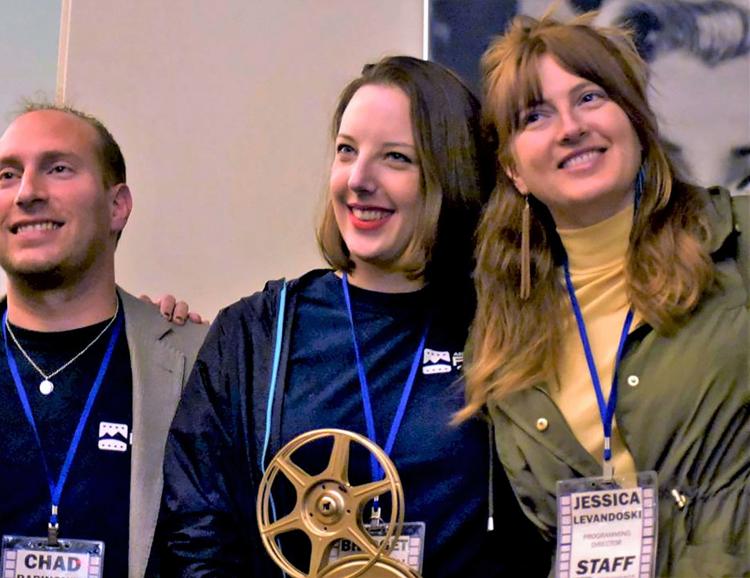 Personalizing the process
You have free articles remaining.
It's Levandoski's love and vast knowledge of film, her sincere desire to know the director's intent, her expanding understanding of the audience, her cultural sensitivities and her willingness to take a chance on experimental and off-beat films that informs her final selections.
There's a contagious energy to her stories about the films and their creators. And she talks easily and intimately about a particular film, filmmaker or block of films, recounting the finite details about what she loves best.
"I read all the cover letters," she said about the letters submitted with the films. "It's really important. I love learning the details. Why the filmmaker made it … and it lets me know if they will be able to represent their film and get people excited. "
In talking about the region's audience, she said about half the audience wants comedies and the other half wants to see something they can connect with emotionally.
"I love that we're expanding and adding new blocks like sci-fi and music videos," said Rabinovitz. "My goal isn't just to have something for everyone; I want to create 25 things for everyone. The more we expand, the more I can do that. These blocks take us down a path we haven't gone before and will hopefully find an audience that demands we bring them back every year."
Here's how she does it
As soon as last year's festival wrapped up, they were already open for submissions for this year's fest. Submitted through Film Freeway, films are initially screened to make sure they comply with festival guidelines.
"We have strict time boundaries," Levandoski said, explaining that short films must be under 60 minutes.
Once pre-screened to make sure the film meets the festival criteria, Levandoski starts watching and developing a yes and no pile.
"My yes bucket was 600 films deep," she said, adding that while some might not work for the Adirondack Film Festival, the film could be a fit for one of the other three festivals she curates each year. "I am constantly thinking of all four film fests."
And while submissions are open for nine months, Levandoski suggests always submitting early in the process.
"There are fresher eyes at the beginning," she said, adding that she'll even take works in progress that can get updated before the final deadline. "Get in early, don't wait."
Any racist, homophobic, able-phobic films get and automatic rejection.
"I don't play with that," she said,. "I'll never put that in the fest."
Levandoski said she builds a large spreadsheet, then see where and how films might fit together. And she also looks for diversity in the filmmakers, like women and filmmakers of color.
"I am constantly aware of gender equality in writers and directors," she said. "And race is a big issue for me ... my circle of friends are not as diverse, and I am reaching out to filmmakers of color."
And this year's offerings reflect Levandoski's efforts with films by myriad filmmakers from the U.S., India, Ireland and Mexico, to name a few.
"As for comedies, there's just tons. 'Greener Grass' is an absurd comedy like nothing we've ever shown before (or I've ever seen before)," said Rabinovitz. "And 'Extra Ordinary' stars the incredibly funny Will Forte and Maeve Higgins. But 'Badhaai Ho' is great fun, too.
"There's 'Camp Wedding,' our TV pilot; 'Adulting' and tons of funny shorts," Rabinovitz continued. "There's even a block called 'Experimental Jokes.' And there's one short film that I just can't get out of my head lately called, 'WHAM,' a three-minute physical comedy about people who keep bumping heads. I love it."