The U.S. Geological Survey, a branch of the Department of the Interior, has created monitoring platforms that include nutrient sensors and other water-quality-measuring capabilities that could help anticipate harmful algal blooms.
The platforms are currently on three of the Finger Lakes: Owasco, Skaneateles and Seneca.
Jessica Fitzpatrick, a public affairs specialist with the USGS, said "the Finger Lakes study sites are the only locations where we are currently using the advanced monitoring platforms and the only USGS study in New York with an emphasis on algal blooms."
The study, however, could help all of the water bodies in New York and in the country suffering from blooms. Washington and Saratoga counties had multiple blooms last year.
Harmful algal blooms, also called cyanobacteria, are a kind of photosynthesizing bacteria. Over time, they've developed the ability to become toxic to humans and animals, and some cyanobacteria in New York produce microcystin, a liver toxin.
The blooms have threatened sources of drinking water and recreational opportunities, and scientists still don't know why some blooms are toxic and others are not. They do know, however, that they tend to form in late summer and early fall when the water is warm, and on sunny, calm days.
They also need nutrients like phosphorous and nitrogen to grow.
The USGS platforms, part of the federal agency's "Next General Water Observing System" can measure levels of phosphorous and nitrogen. Equipment called a fluorometer is also on the platform, measuring chlorophyll and other algal pigments that signal a cyanobacteria bloom.
"We need a few years of research since a wide range of conditions is preferred to analyze and interpret data," said Guy Foster, a USGS project leader, in a news release. "With that said, each day will bring us new insight — with the highest quality data to date — and a better understanding of HAB (harmful algal blooms) development, duration and decline."
When Thomas Jefferson arrived in Lake George more than two centuries ago, he could smell the piney scent of spruce, taste a newly budded straw…
Sensor platforms that are part of The Jefferson Project, a collaborative effort between The Fund for Lake George, IBM and Rensselaer Polytechnic Institute, are also working to detect blooms. A platform was dispatched on Skaneateles Lake in Onondaga County last year. Platforms are also on Lake George, although Lake George has not had any recorded significant harmful algal blooms.
Grant for floating classroom
The Lake George Association's Floating Classroom is continuing its educational outreach this season with the help of a $1,000 grant from Stewart's Shop's annual holiday match program.
You have free articles remaining.
"The nickels, dimes and quarters that people donated to the Stewart's Holiday Match program last year are coming back to help protect Lake George and educate a new generation of stewards," Kristen Wilde, director of education for the association, said in a news release.
The $1,000 will be used to teach children under 18. The Floating Classroom operates between May and October and teaches students around the area about the lake's ecology, geological history, plants and animals and conservation efforts to protect water quality.
Batten Kill award
The late James Durller of Fort Edward is being honored posthumously with the Battenkill Conservancy's 2019 Community Citizen Award.
Durller was a Vietnam War veteran and served two tours as a U.S. Marine. He worked as a comptroller for over two decades, then, after retiring, he earned a master's degree in education and became an adjunct professor at SUNY Adirondack.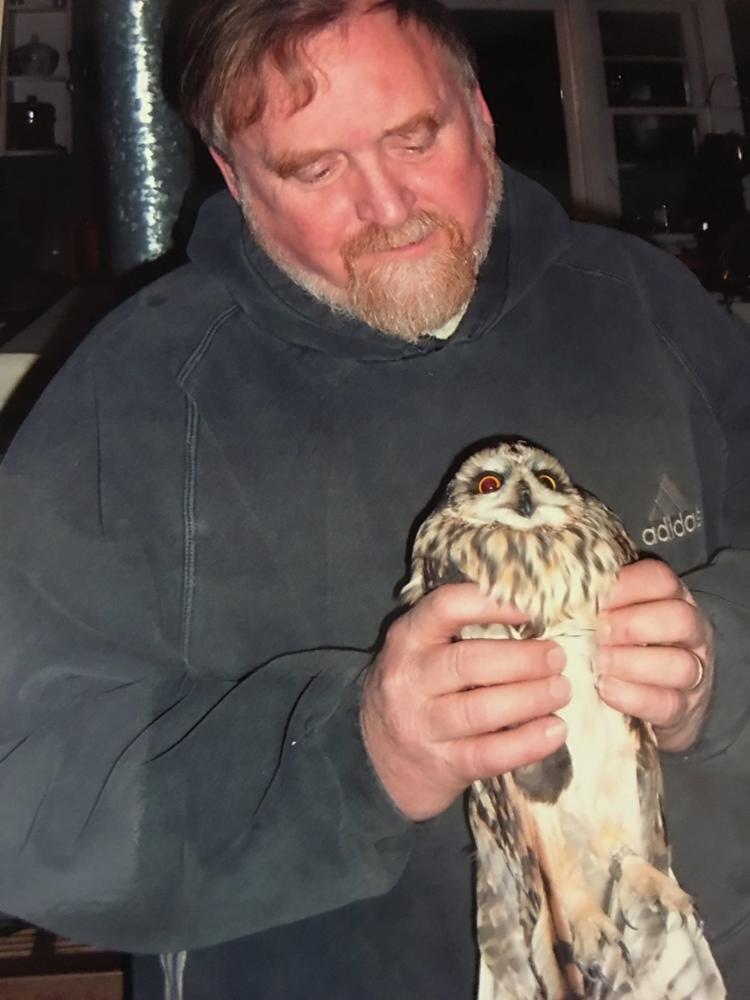 Durller was also a master gardener and forest owner at the Cornell Cooperative Extension, a trustee of the Fort Edward Historical Association and a volunteer at the Fort Ticonderoga Friends Association, the Adirondack Museum and the New York State Forest Owners Association. He was a member of the Battenkill Conservancy and the National Rifle Association, and spent time outdoors hunting and camping.
The citizen award, which was established in 2012, recognizes area residents "for their service and contributions to civic, nonprofit and educational projects and organizations, resulting in positive change within the Battenkill watershed community."
Durller's wife, Melinda, will accept the award in his memory at the 9th annual Battenkill River Runs Through It River Festival, which takes place from 12 to 5 p.m. Saturday, May 25 at the Greenwich Town Beach. The award will be presented at 2:30 p.m.
Electronic waste recycling in Silver Bay
The Silver Bay YMCA Conference and Family Retreat Center is holding its 8th annual electronic waste recycling event from 10 a.m. to noon and 1 to 3 p.m. Saturday, June 8 at the center.
Things like microwaves, laptops, printers and other electric appliances will be accepted for free. Select items like CRT and LCD monitors will be taken for a nominal fee, according to a news release.
For more information call 518-543-8400.