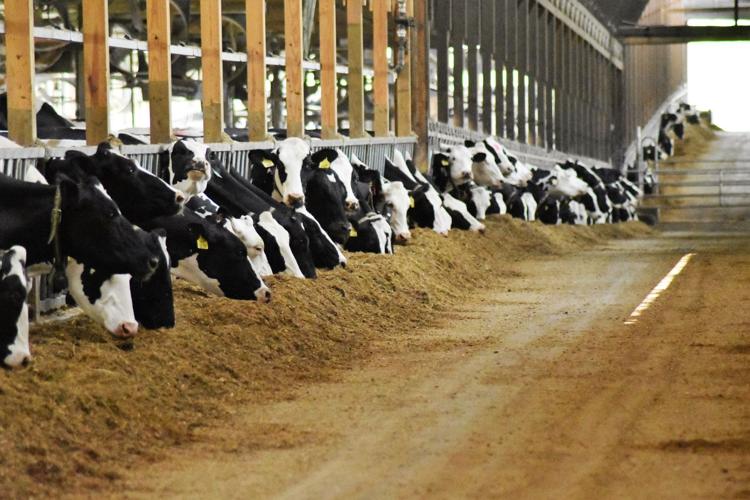 In 2017, Ideal Dairy Farms in Hudson Falls underwent an expansion.
The family-run farm, which dates back to the 1800s, added 1,300 cows and incorporated new technology that helped increase productivity. The farm now milks 2,800 cows and has nearly doubled its output.
For John Dickinson, a fifth-generation farmer and proprietor of Ideal Dairy, the expansion was bittersweet. He invested his entire savings into the expansion so his three junior partners could continue to farm the land once he steps away.
"Few dairies have the opportunity to do what we did," he said.
But most of the 1,300 cows he bought came from about 10 farms throughout New York that had been forced to sell after falling on tough times.
"Those 1,300 cows basically represent 10 farms that went out of business. I don't know how to say it any other way," said Dickinson, who is also chairman of the Northeast Dairy Producers Association.
He is concerned more dairy farms will be forced to cease operations in the years ahead, as farmers deal with fluctuating milk prices and face increased state regulations.
The COVID-19 pandemic, which disrupted markets and led to a sharp decline in milk prices, hasn't helped.
Neither has the state's rising minimum wage, which is cutting into his already tight margins.
New York has increased its minimum wage every year since 2016. At the end of this year, it will hit $12.50 an hour in counties outside of New York City, Long Island and Westchester County.
"The added costs go right to our bottom line," Dickinson said.
The Farm Laborers Fair Labor Practices Act took effect in January and guarantees farmworkers overtime pay after 60 hours in a week and at least 24 consecutive hours of rest. It also grants farmworkers the right to unionize.
The bill was pushed for more than two decades by Democrats and labor leaders, who argued farm laborers deserved the same rights as other workers in New York.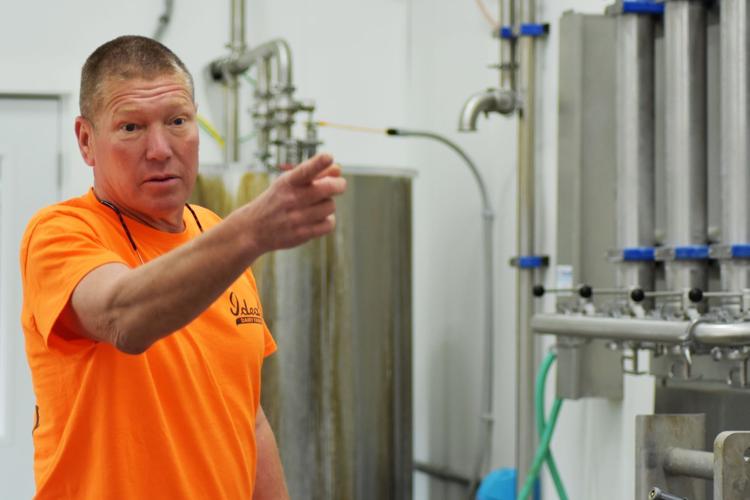 "Today is the culmination of a decades-long fight centered upon one simple premise: that farmworkers deserve fairness, equality and justice," said Mario Cilento, president of the state's AFL-CIO, when the legislation was approved in June of 2019.
The law made New York one of just a handful of states to guarantee farmworkers overtime pay.
Locally, state Sen. Betty Little, R-Queensbury, and Assembly members Dan Stec, R-Queensbury, and Carrie Woerner, D-Round Lake, all voted against the legislation.
Farmers argue the bill's overtime requirements put them at an unfair disadvantage and threaten to drive down profits, exacerbating the decline in the state's agricultural industry.
New York is the third largest dairy producer in the country, behind California and Wisconsin. The industry accounts for $2.7 billion in business and employed nearly 26,000 people as of 2017, according to the state's Farm Bureau.
But farms have been closing in recent years, a result of unstable markets and increased costs, said Jeff Williams, public policy director for the Farm Bureau.
Williams said he understands the "sentiment" behind the legislation on farm wages, but said the law doesn't take into account the long hours and take-it-or-leave-it pricing structure of the industry.
"Farms aren't factories. You don't get to run three shifts in a controlled environment and you don't get to set your price in agricultural. You're a price taker," he said.
The Farm Bureau sought to delay the law's implementation so it could collect data to help farmers stay within the 60-hour threshold without cutting into profits.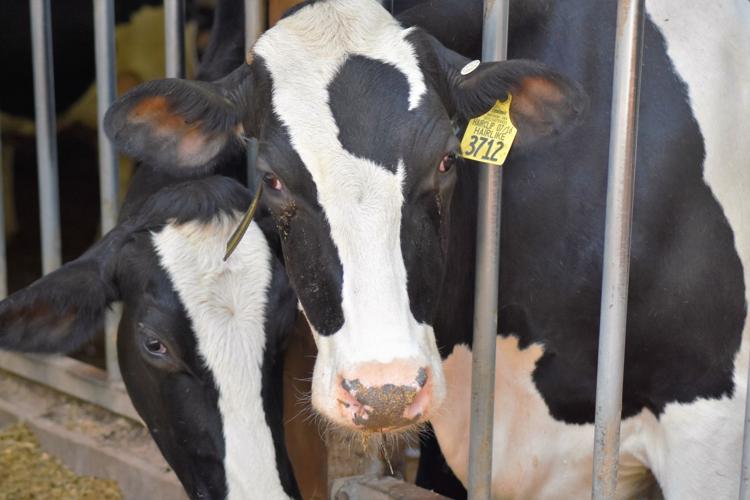 Instead, a provision in the law authorizes the labor commissioner to create a wage board that will consider ways of lowering the overtime threshold to 40 hours, either in phases or by simply lowering the number.
Hundreds of farmers have spoken out against lowering the overtime requirement at four public hearings held since April. A fifth hearing is scheduled for later this month before a report is issued and a decision on lowering the threshold is made by year's end.
During a virtual hearing held Tuesday, the chairmen of the Senate and Assembly agricultural committees testified for preserving the 60-hour threshold, a major boost for farmers.
The state's Republican legislators have also spoken out in favor of preserving the current threshold.
"Let me officially implore you to not lower the threshold at this time or consider a phased-in approach," Assemblywoman Donna Lupardo, D-Endwell, said.
Sen. Jen Metzger, D-Rosendale, offered similar testimony.
Williams said their testimony "holds a lot of weight," but he is still concerned the threshold will be lowered.
"Everyone is now learning how to manage the 60-hour overtime threshold," he said.
"What we've heard from farmers is that you can't make this decision to go below 60 when we still haven't even gotten to the harvest season of the first year."
Meanwhile, Dickinson said Ideal Dairy's 2017 expansion helped it absorb the overtime requirements.
"We had a huge increase in labor efficiency, so we took the opportunity to adjust," he said.
Still, 11% of his farm's labor costs so far this year is overtime — the equivalent of $250,000, he said.
Dickinson said he's concerned about the next generation of farmers, including the three junior partners who will take over his farm once he retires.
"We're all family, but at the end of the day economics will drive the discussion," he said.
Chad Arnold is a reporter for The Post-Star covering the city of Glens Falls and the town and village of Lake George. Follow him on Twitter @ChadGArnold.
Get local news delivered to your inbox!
Subscribe to our Daily Headlines newsletter.