HUDSON FALLS — It's an impassioned belief in their generational wisdom that keeps dairy farmers rooted in farming; keeps them working 16 or 17-hour days; keeps them believing that relief will come, the sun will shine and their children will seamlessly carry the load when they are too spent and frail to do the heavy lifting of running a farm.
Even so, it is in those quiet night moments that some secretly wonder if keeping the farm running is worth all the sacrifice, the unrelenting work, the constant battering from myriad outside interests, tough government regulations and a growing barrage of misinformation and public scrutiny.
"We feel like we are under constant assault," said John Dickinson, co-owner of Ideal Dairy Farm in Hudson Falls. "Agriculture is a big part of the state's economy, but sometimes it feels like we are not being supported."
Last October, the Hollister Brothers Farm in Whitehall ended a Washington County legacy dating back to the 1700s. With the exception of the town's Amish farms, there are few farms left now in Whitehall.
WHITEHALL — A calf was just born Tuesday morning on the Hollister Brothers Farm.
Accused of ravaging the land, mistreating their animals and exploiting farm hands, dairy farmers are the targets of often harsh and misdirected allegations, not to mention the intrusion of non-milk alternatives like almond, soy and coconut, labeled as milk.
Milk prices remain historically low. With continuing trade tariffs, rising costs, special interest demands and consumer misinformation, some dairy farmers say they just can't hold on.
"We have many great farmers in our region, and we forget they are growing our food right here in Warren and Washington County," said Michael Bittel, president and CEO of the Adirondack Regional Chamber of Commerce. "The vast majority are generational farms and they are an integral part of the community.
"Right now, farm prices from grain, milk, beef are so depressed that these great businesses in our own backyard are struggling right before our eyes."
New York is the third largest dairy-producing state and is the state with the highest number of farm bankruptcies, according to the Farm Bureau.
"I am unapologetically supportive of American agriculture. They get open pressure from everywhere. Society drives the message and legislators pick it up," said Scott Bennett, director of congressional relations for the American Farm Bureau Federation in Washington, D.C. "Their critics complain with their mouths full."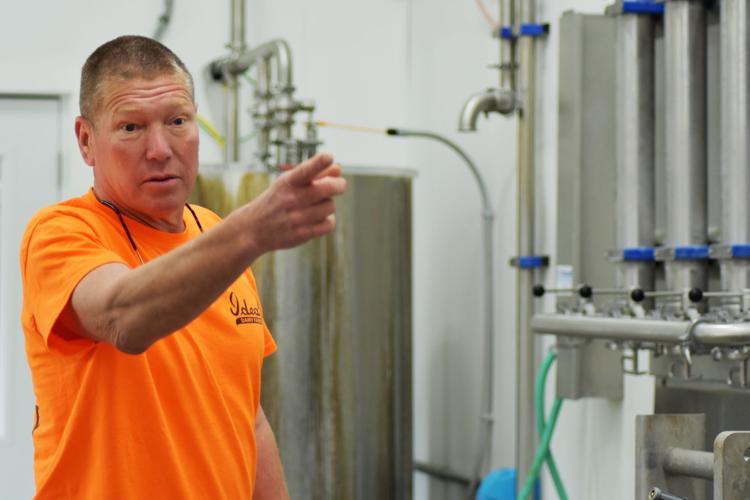 Changing with the times
For Dickinson and many other family farmers, when the dawn comes, new corn shoots sprout from freshly fed soil, a new calf walks forward on wobbly legs or a grandchild asks for a frothy glass of whole milk, their belief in what they do outweighs all the pressures.
"It's a way of life that we choose," he said.
Progressive dairy farmers regroup in the face of challenges like a particularly rough weather patch that stalls corn planting, hay chopping and manure spreading, which happened this year.
A few years ago, the Ideal Dairy family made a decision to expand, nearly doubling in size to about 2,500 cows. Applying the latest science and technology to their operation — a milking carousel, advanced recycling of everything from manure to sand bedding to water — today this local family is running a $15 million business.
"There are economies of scale," said Dickinson. "We did what we did to be viable 30 years from now. We had to make a move that had to be an effective, efficient business model for us down the road for years."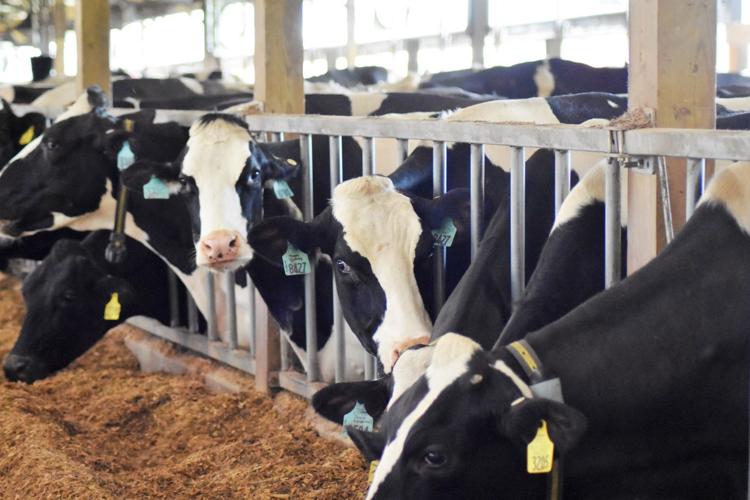 Cutting carbon
Because Ideal Dairy has more than 300 cows, it is considered by the USDA as a Concentrated Animal Feeding Operation and as such is heavily regulated.
Routinely inspected by the federal Environmental Protection Agency and the state Department of Environmental Conservation, Ideal must meet stringent guidelines for the handling of manure, welfare of animals, safety of workers and control of their product.
Regulated farms like Ideal Dairy have reduced their carbon footprint by two-thirds since 1944 and are making 60 percent more milk with 60 percent fewer cows.
"Compared to the 1950s, a gallon of milk is far more efficient," said Grimaldi. "Regulated farms are doing an incredibly better job; progressive dairies get it."
Their nutrient management plan alone, complete with illustrations, charts, and minute details of where cow waste is going, is more than 6 inches thick.
"It determines how much manure we can spread on the fields," Dickinson said. "We can add more nutrients than we take off if it is a low fertility soil ... And soil health has become a big buzzword in the industry."
Grimaldi and Dickinson said, at its core, the regulation is about nutrient balancing. Through strict soil management, they have realized a 10 percent increase in corn yield.
"Every gallon of manure is recorded and put into a database," she said. "It's all tracked, and you know how much came in, how much our manure pits hold."
If a farm does not meet state and federal standards, fines are imposed and the farm is required to fix it or get additional fines.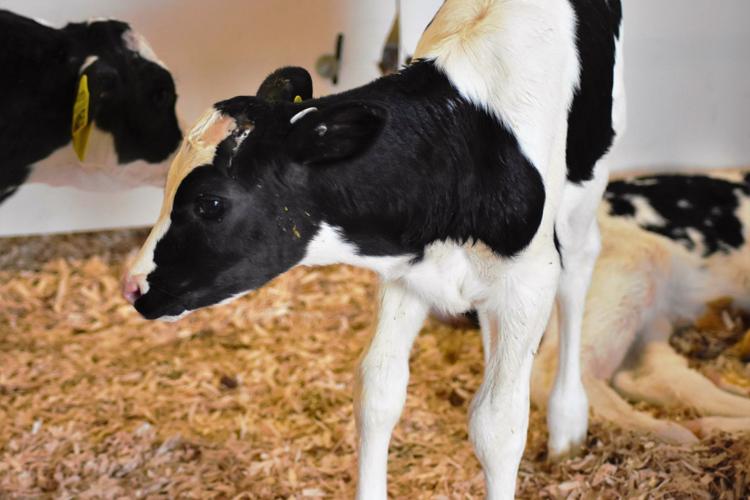 Red barn stereotypes
As farms change, so do attitudes about farmers and foods.
You have free articles remaining.
Once they were viewed at the jolly old guy in bib overalls, plaid flannel shirt and straw hat, what Dickinson called "the little red barn stereotype."
"That is not a viable business model, to produce the magnitude of quality food that needs to be produced in a resource-responsible way," he said. "The reality is, you can't feed the world without commercial agriculture."
But even for a progressive farm like Ideal Dairy, some things remain the same. There is mud and slow moving tractors, and when manure gets spread, it smells.
"It is such a change, it used to be a farmer was always seen as a good honest person," said Grimaldi. "We feel we're of the same character, but the public perception seems like it has changed."
The American Farm Bureau's Bennett, who was once a full-time farmer, talks about changing norms.
Sometimes, home buyers who sought out country settings end up complaining about the smell of farms or the slow tractor or the mud on the road.
"People don't like the traffic on the road, they don't like the mud on the roads. What are we supposed to do? We do the best we can," said Randy Getty, who helps raise the Ideal Dairy heifers. "They are impatient and in a hurry."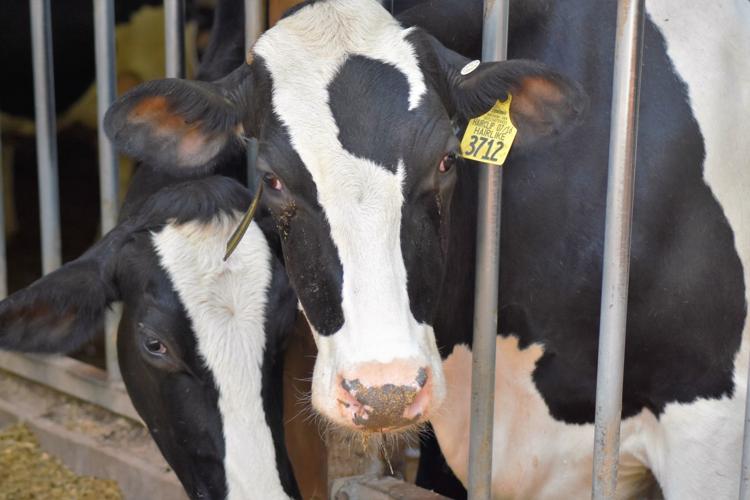 Dickinson said, because of the complaints, they spray the road, trying to keep the mud off.
But when driving a slow-moving tractor down a county road, Dickinson said he gets regularly hailed by impatient motorists making a rude gesture.
"Because they are in a hurry, they don't want to wait for five seconds," said Getty.
Despite only spreading manure once a year, the complaints about the smell come.
"What are we supposed to do?" asks Dickinson. "There's been manure spread on those fields for 50 years.
"They don't want us to use commercial fertilizers, so we are using a natural product," he said. "Do you want dairying in New York or not?"
Bennet believes there is a public lack of understanding of agriculture.
"Each generation is further removed from the farm," he said. "Thirty years ago, that was somebody's grandfather on that tractor."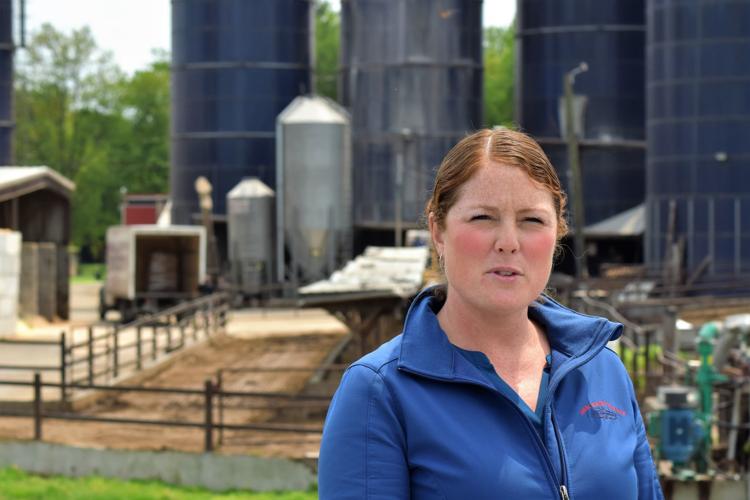 Mistruth in labeling
Think about savoring a creamy gouda, an almond-crusted brie or a slice of extra-sharp cheddar on a honey crisp apple.
Those foods all started on a farm.
"When you go grocery shopping, just stop and look in the door, just take a panoramic view of everything," Dickinson said. "Those are all products that somebody produced, manufactured. Think of the magnitude of the food. The grains were grown, the vegetables were grown, the milk was packaged, the cheese, the yogurt."
Consumers want to know where their food comes from, but often get misinformation, he said.
"The frustration is, often the food choices people make are based on nothing more than marketing," Grimaldi said, "not on factual science."
Both Grimaldi and Dickinson talk about misleading labels: Gluten-free, non-GMO, antibiotic-free.
"Labeling, it's all marketing. Non-GMO or gluten free steak? The marketing says because it has no gluten, it's better for me. But there is no gluten in it anyway," Grimaldi said, adding that the misinformation is starting to have a big effect on the way they operate.
"The food produced in our country is safer than any other country in the world; if a food makes it to the grocery store shelf in this country it is good food," she said.
Dickinson said, "Don't tell the single mother of four that she's not buying a quality product by going to the grocery store and buying the least cost milk. It's just as healthy."
"Our society is so developed; we are running out of things to worry about so people worry about their food," Bennett said. "With more discretionary income, people worry if the chicken who laid the egg had a good day."
Labeling milk as non-GMO is not correct, said Dickinson's wife, Denise, also an Ideal Dairy partner.
"There's no GMOs in milk," she said. "Or antibiotics, there are no antibiotics in any milk sold. It's inaccurate. Whether you use antibiotics or not, all milk is tested at least twice to make sure that no antibiotics get into it."
And what about whole, 2 percent and fat-free milk?
The way Dickinson sees it, 2 percent milk is really 98 percent fat free.
"We are producing our food in our own country. We don't produce much in our country anymore," said Grimaldi. "Food is one thing we do produce … the country has a product that's strong for the economy. To have a product that is self-sustaining — what more do you need than food?"