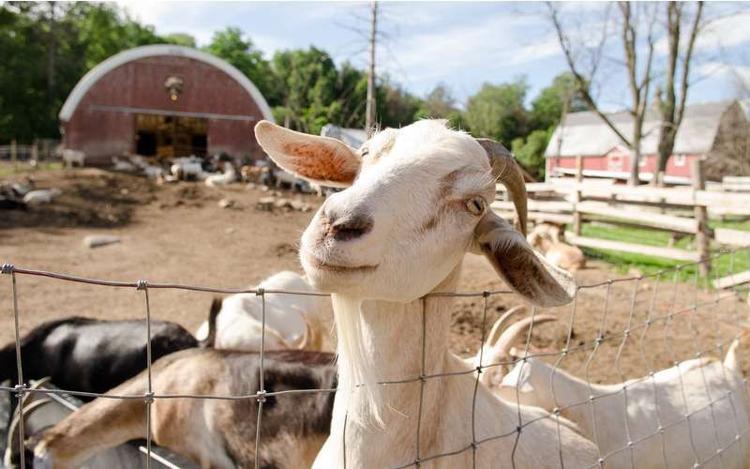 Thurman's annual Fall Farm Tour
THURMAN — Nine Thurman farms will open their doors for self-guided tours from 10 a.m. to 4 p.m. Saturday for the annual free Fall Farm Tour.  Download the Prize Basket Passport/map at www.VisitThurman.com/fall-farm-tour/ or follow signs to pick up one at any marked site in town. Follow the map to a pancake breakfast served from 9 a.m. to 1 p.m. or the barn-loft buffet luncheon and live music from noon to 2 p.m.  
For more information, go to www.VisitThurman.com/fall-farm-tour. Download and print a passport in advance, or pick one up in Thurman at any site. Be sure to have it punched by the host at each farm to be eligible for prizes.
The event is organized by Thurman Community Association and is made possible, in part, with Warren County occupancy taxes.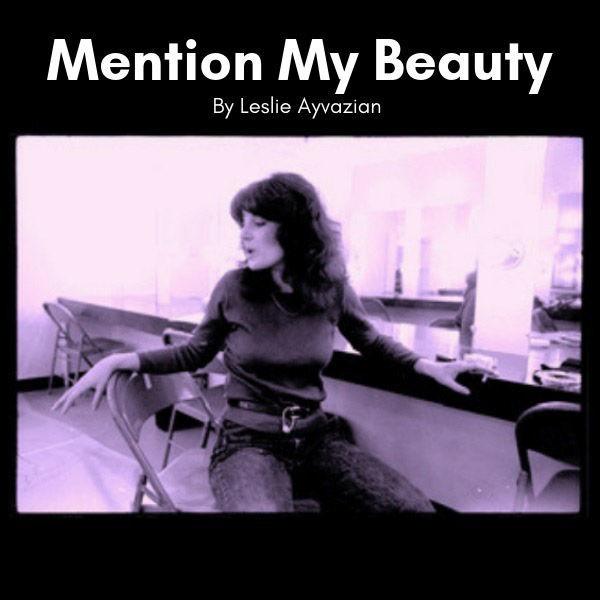 'Mention My Beauty'
GLENS FALLS — "Mention My Beauty," an autobiographical theater piece, will be at The Park Theater at 7:30 p.m. Thursday and Friday at 14 Park St.
In the 1960s and '70s, Leslie Ayvazian chose not to align herself with the women's movement, and there were consequences. "Mention My Beauty" is a funny, poignant, revelatory autobiographical theatre piece that looks at where Ayvazian's attentions were during a time of rebellion, action and indignation. This is a woman's story of an immigrant family, what it meant to be pegged "the pretty one," the search for sex and love, and the secrets of it all.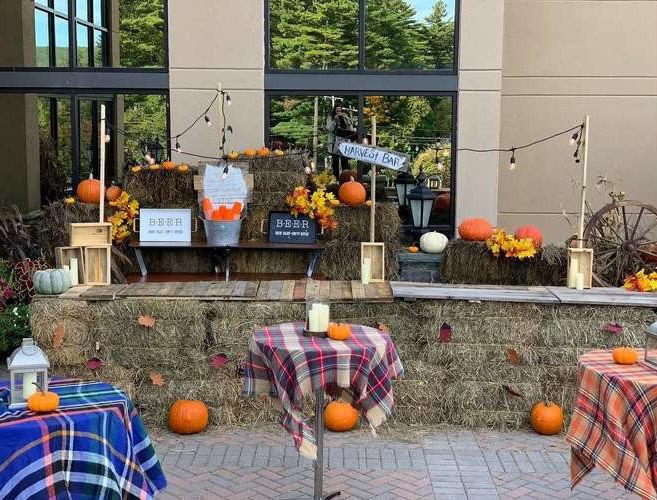 Holiday Inn's Harvest Bar
LAKE GEORGE — The Harvest Bar at the Holiday Inn Resort in Lake George will be open from 5 to 9 p.m. Friday through Sunday at 2223 Route 9. The weekend will include games, live music, and food and drink specials.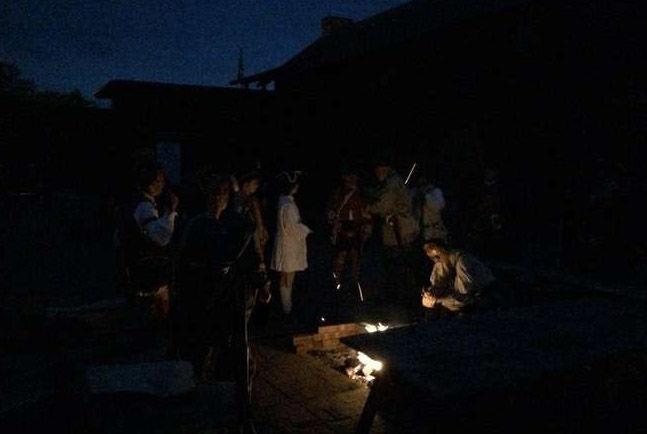 Fort by Firelight
LAKE GEORGE — Fort William Henry Museum will host Fort by Firelight from 6:30 to 9:30 p.m. Friday and Saturday at 48 Canada St. Re-live the fear of those at the fort experienced after the surrender in 1757. The fort's soldiers will try to take you to safety through the secret dark passageways, surrounded by musket and cannon fire, to escape before the enemy finds you.
Adults cost $17; children ages 5-16 cost $8. Reservations are required. Call 518-964-6649 for reservations.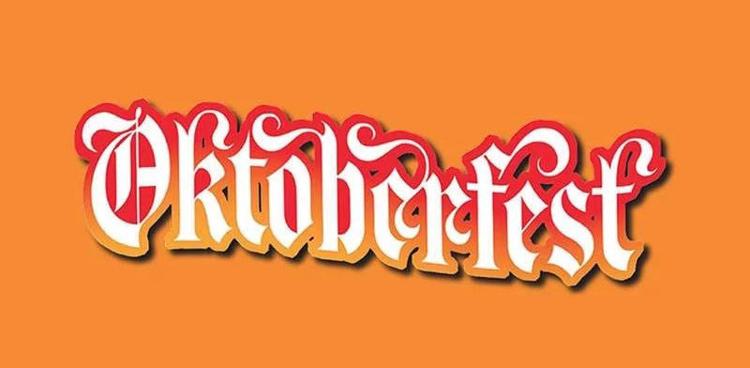 Annual Lake George Oktoberfest and Fall Festival
LAKE GEORGE — The Lake George Village Oktoberfest and Fall Festival will be from 5 to 10 p.m. Friday, from noon to 10 p.m. Saturday and from noon to 5 p.m. Sunday on Canada Street and in Shepard Park. The heart of Lake George is transformed into a Bavarian-style street fair to celebrate the arrival of fall in the Adirondacks.
Admission is free. Event highlights include nonstop German and polka music, traditional dancers, Adirondack Brewery beer garden, local artisan vendors, carnival rides, bratwurst, crafts, dancing, knackwurst, keg tossing, weisswurst, potato pancakes, stein hoisting, pony rides, local wine, dancing chickens, and fall foliage.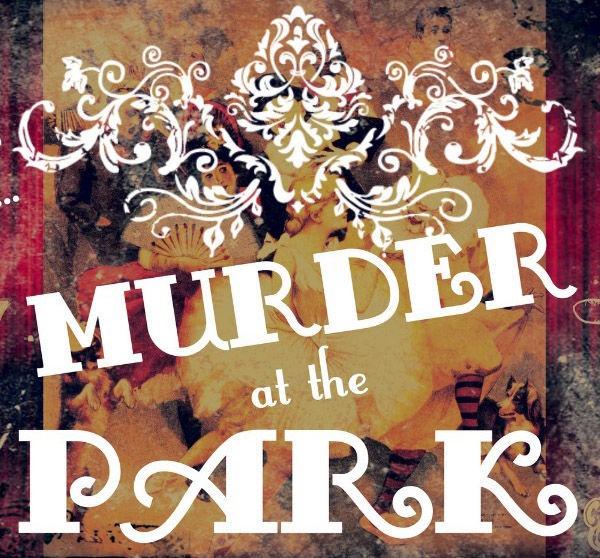 Murder at the Park
You have free articles remaining.
GLENS FALLS — The Park Theater will host Murder at the Park, an interactive murder mystery and dinner buffet, from 6:30 to 9 p.m. Saturday at 14 Park St.
Backstage at the Park Theater, vaudevillians are assembled. The final run-through before curtain is going well until the silent clown's act goes awfully awry in a violent way.
The strongman is nowhere to be found. Now it's up to impresario and ringmaster Tony Baletta Oney to save this troupe of performers before their fear gets the best of them.
Acrobats, magicians, dancers, comedians, and even the ventriloquist's dummy are shaking in fear that they could be next.

Cockroach Eating Contest
QUEENSBURY — The Great Escape & Hurricane Harbor will host a Cockroach Eating Contest during Fright Fest at 5:30 p.m. Saturday, Sunday and Monday at 89 Six Flags Drive. Try to stomach a 3-inch hissing Madagascar cockroach. Win some prizes including a 2020 season pass.
Visit the Storytown Stage to sign up at 4:30 p.m. or cheer the contestants on at 5:30 p.m.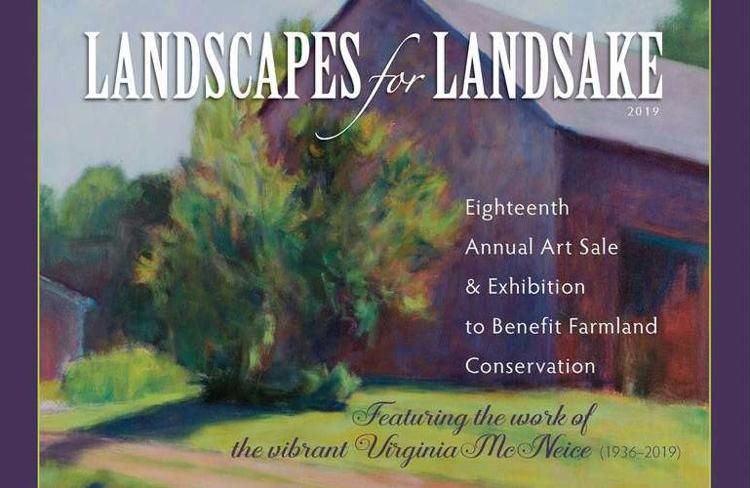 Landscapes for Landsake Art Sale and Exhibition
CAMBRIDGE — Landscapes for Landsake Art Sale and Exhibition will open from noon to 5 p.m. Saturday with a wine and cheese reception at the historic barn at Maple Ridge, 172 state Route 372 in the hamlet of Coila. The gallery is also open from noon to 4 p.m. Sunday and Monday free of charge.
This year's exhibition features the work of more than 60 artists; 18 participating for the first time. Many of the artists will be on hand to discuss their work throughout the weekend. 
Admission for Saturday is $10 per person. Admission is free Sunday and Monday.
The Agricultural Stewardship Association works to protect the farms, rich soils and agricultural landscape in Washington and Rensselaer counties for future generations. Landscapes for Landsake is the region's largest art buying event of the season and ASA's largest fundraiser of the year. Participating artists donate 50% of their proceeds to support ASA's farmland conservation work.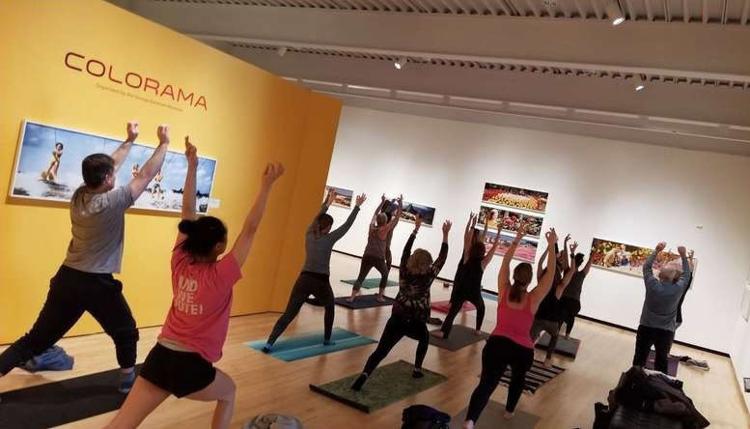 Art and Yoga
GLENS FALLS — The Hyde Collection will host Art and Yoga from 9 to 10 a.m. Saturday at 161 Warren St. in partnership with Summit Yoga. Join a certified instructor for a relaxing workout inspired by the artworks of Picasso, Braque & Léger. Bring a yoga mat and begin the morning with art and relaxation. Yoga costs $10 for members; $12 for non-members. RSVP by contacting Kayla at 518-792-1761, ext. 310, or email adminassist@hydecollection.org.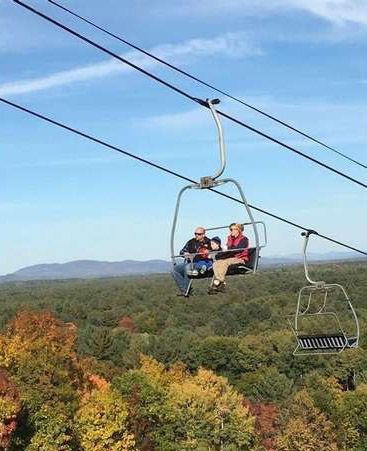 West Mountain Fall Festival
QUEENSBURY — West Mountain Ski Area will host its West Mountain Fall Festival from noon to 6 p.m. Saturday and Sunday at 59 West Mountain Road.
The Fall Festival will be full of fall food and drink favorites like pumpkin and apple pie, butternut squash, apple cider doughnuts, hot and cold apple cider, and barbecue pulled pork. There will be activities for adults and children including a petting zoo, pony rides, live music, scenic chairlift rides and hikes, aerial adventure tours, lodge bar, pumpkin painting, face painting, mountain biking, and scenic hayrides.
Admission is free, but there are fees for certain activities. Contact katie@westmtn.net for more information.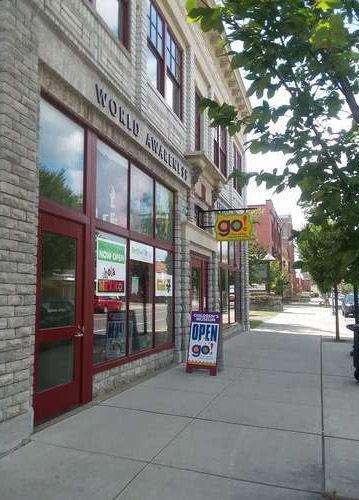 Free Day at the World Awareness Children's Museum
GLENS FALLS — The World Awareness Children's Museum will host a Free Day from noon to 5 p.m. Sunday at 89 Warren St. Enjoy the museum for free, thanks to the Stewart's Shops Holiday Match. Admission is free, but donations are welcome.
Best Bets are compiled by Gretta Hochsprung. If you'd like to let her know about an upcoming event, email ghochsprung@poststar.com or call 518-742-3206.