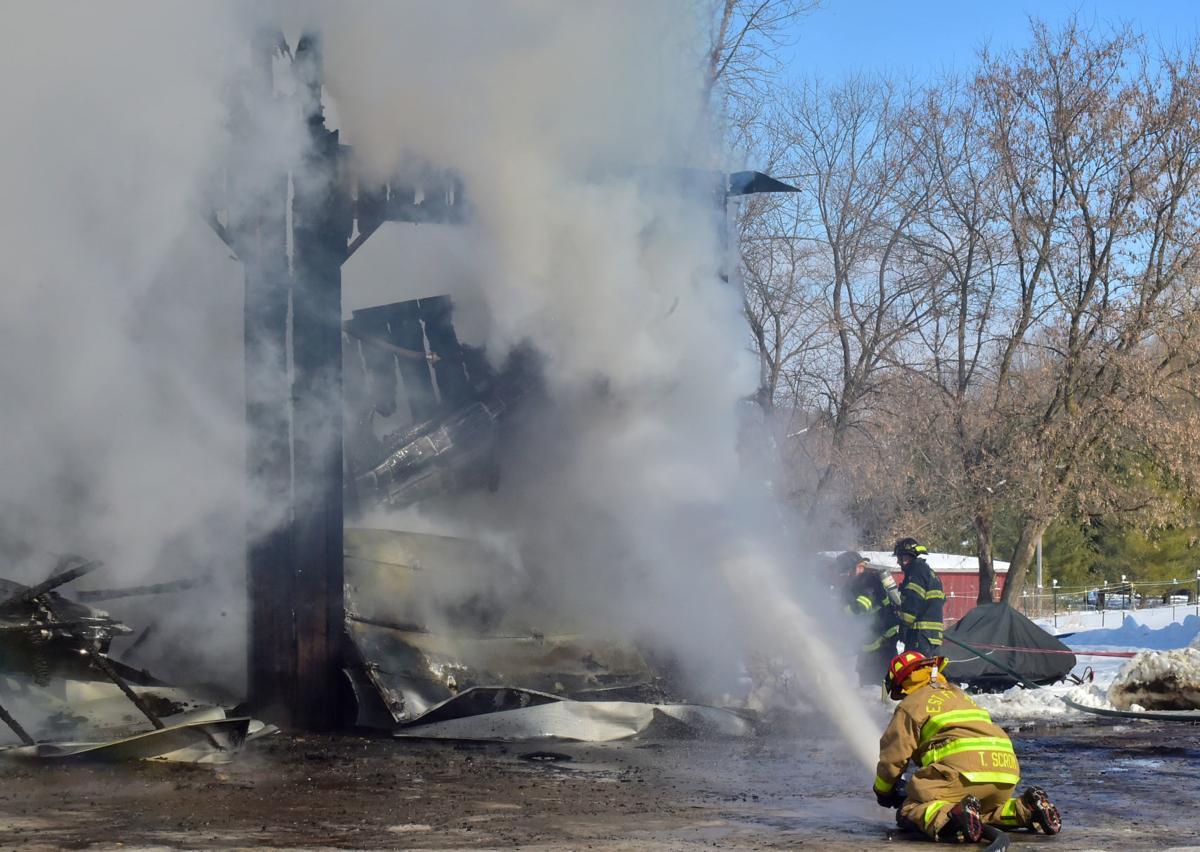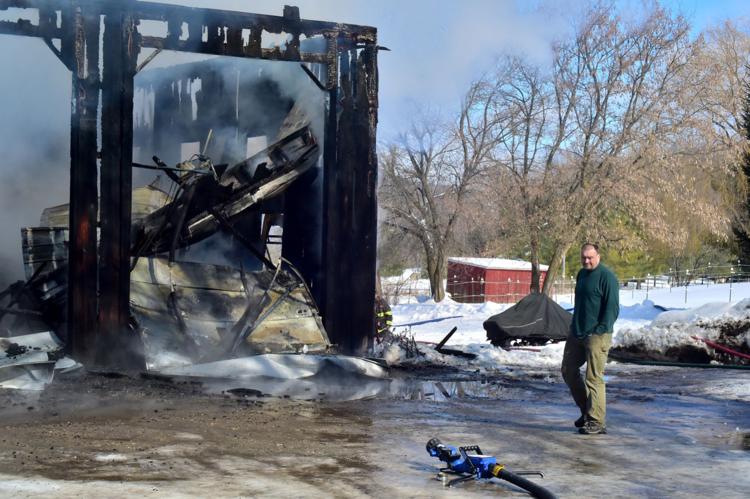 KINGSBURY — Roland Mitchell's logging business died in a fire Friday. All of his tools, all but one vehicle, and everything else he needed for his business were destroyed when his barn caught fire Friday morning.
A neighbor saw the blaze and called him to tell him just before 10:30 a.m. Firefighters rushed to the scene, but it was too late. They could only help him save his crane truck, which was parked just outside the barn.
"We poured water on the fire to keep the truck cool," said West Fort Ann Volunteer Fire Company Chief Mitch Beck. "We just protected the crane while the owner got the truck out of there."
He sighed as he looked at the blackened piles that were once a successful business.
"Unfortunately, everything else is a total loss, including the barn," he said.
It was on Crawford Lane, a dead end street off Tripoli Road.
Firefighters battled the blaze in the bitterly cold, windy weather, getting caked in ice as the water they were pouring on the fire rained on them.
They created two portable ponds and filled them with water from multiple tanker trucks. The barn was full engulfed, with fire under the shingles on two sides. Firefighters put it out in about 45 minutes, without any injuries and without it spreading.
The cause has not yet been determined. It was a shocking loss for Mitchell, who owns Mitchell Forestry.
He stood in shirtsleeves watching the firefighters try to save the building.
When it was out, he walked toward what had been the front door of the barn. He peered in. Nothing appeared to be salvageable.
He had stored his stump grinders, a chipper truck, tools and other equipment in the barn. He estimated the uninsured total at $300,000.
"My whole business," he said. "Everything's gone."
Get local news delivered to your inbox!
Subscribe to our Daily Headlines newsletter.