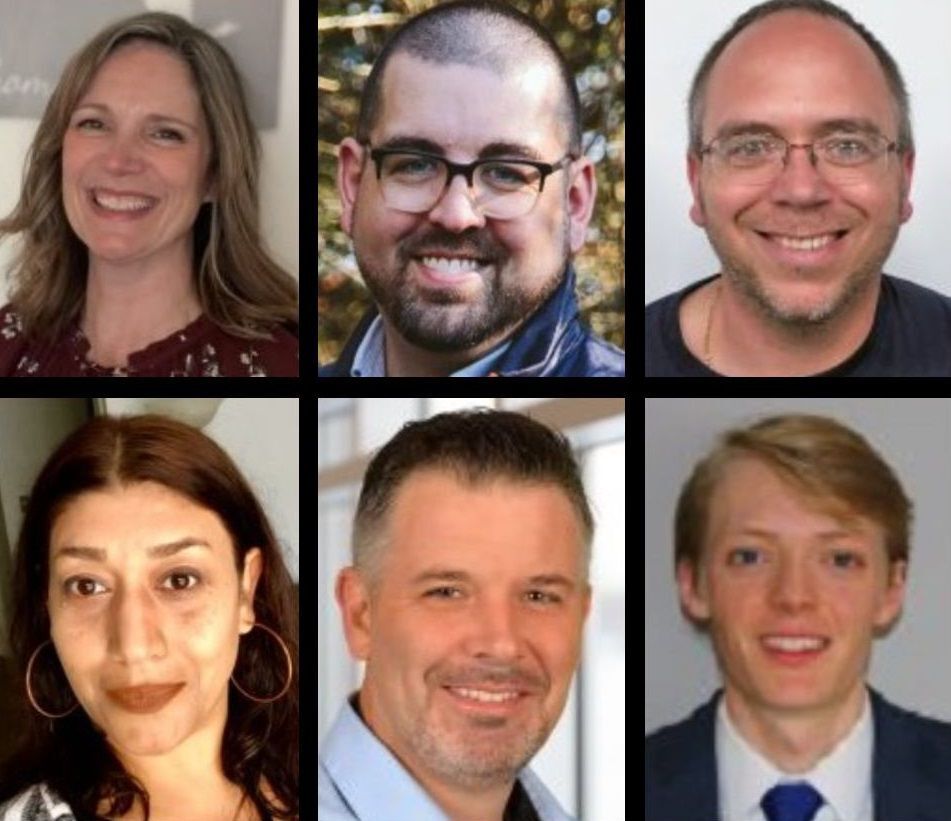 QUEENSBURY — The Queensbury school district has gone nearly a decade without having a competitive election for the Board of Education.
The last contested race was in 2012, when three candidates ran for two seats.
This year, there are six candidates running for two seats in the May 18 election. The large interest was largely driven by the COVID-19 pandemic, and the controversy that erupted over the board's decision in March not to participate in higher-risk winter sports of basketball and hockey. Students walked out of classes to protest the board's decision. The public outcry led to Joseph Scriver, one of the people who voted "no," to quit, creating a second open seat.
The candidates are: Dawn Bleyenburg, Benjamin Dickerson, Jamey Hardesty, Tafhaim Quick, Brady Stark and James Ward. All of them are first-time school board candidates.
The person who receives the most votes will receive a full five-year seat. The person with the next highest amount of votes will get a four-year seat to fill out the remainder of Scriver's term.
Here is what prompted the candidates to seek the position:
Dawn Bleyenburg
Dawn Bleyenburg said she is running because she wants to bring her experience as a public health educator to the table. She is director of the Center for Public Health Continuing Education at the University at Albany School of Public Health.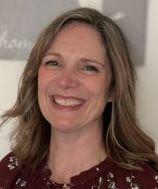 She said she wants to take the lessons learned from the COVID-19 pandemic as the district moves to a new normal. One priority is to provide resources to address student mental health issues, which have been exacerbated by the pandemic.
Bleyenburg supports using evidence-based research to make decisions.
"I think it's an opportunity to be innovative and try some new things," she said.
Bleyenburg said she would like to develop closer ties with community organizations and businesses because they will be hiring local students when they get out of school. The district also has to think about students who may not necessarily be going to a four-year college, but pursuing the trades.
As for the athletics controversy, Bleyenburg said the district needs to move forward.
"I think those on the board made the decision that was best for them at that time," she said.
She said she has experience in strategic planning, reviewing budgets and engaging stakeholders.
Bleyenburg is married and has two children in seventh and ninth grade.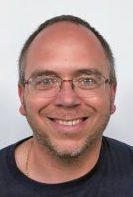 Benjamin Dickerson did not return a message seeking comment and he did not record a video for the district's website. He is a construction manager and has a bachelor's degree in biology. He and his wife Amy have four children in second, fifth, eighth and 10th grades.
Jamey Hardesty
Jamey Hardesty said he was prompted to run for the board because of the pandemic. He is trained as an infectious disease epidemiologist.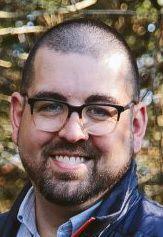 He used to travel a lot for work. Hardesty said he took a new job as clinical operations partner for the Be the Match/National Marrow Donor Program, so he could spend more time at home and give back to his community.
He said he is able to bring different groups of people together.
"My career has been very much grounded in innovation and that takes collaborating with a lot of different people to make things work," he said. "I'm an advocate for working together to find common ground."
Hardesty said he has a huge interest in the fields of STEAM, which stands for science, technology, engineering, arts and math.
He wants students to be able to pursue different opportunities and that may not necessarily include solely a four-year education at a traditional college.
"I think it's important to make sure kids continue to get hands-on experience, especially as a scientist," he said.
Hardesty, 36, and his wife Jessica have two children — one in second grade and one who is 3.
Tafhaim Quick
Tafhaim Quick said she brings a unique perspective because she is caregiver to two people at different ends of the educational spectrum — an adult brother who has Down syndrome and a daughter who is learning at an accelerated pace.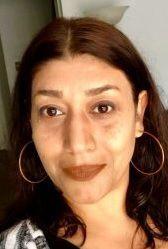 She said it was difficult to find programs for them.
"It seemed like a long, lengthy process," she said.
Quick said she is very passionate about making sure people have the right educational programs that are tailored to their individual needs and not a "cookie-cutter."
She wants to advocate for students who may not fit in a regular school program.
"We need to teach our kids the way they learn," she said.
Quick, who is an architect and engineer, said she believes that the district should rely on data to make decisions.
"We have to make sure our money is well spent," she said.
Decision-making should be transparent as well, she said.
Quick, 48, is a single mother and has one daughter, who is in eighth grade at Saratoga Central Catholic School.
Brady Stark
Brady Stark, 20, said he brings a unique perspective as a 2019 Queensbury High School graduate.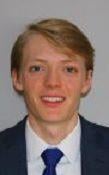 He said he was disappointed about how the board handled the sports issue.
"I'd like to see the students have the same opportunities I did even under the current circumstances," he said. "I think it's really important that the kids are able to play sports and extracurricular activities, even during a pandemic."
Another issue is he would like to have Queensbury start teaching foreign language earlier in students' careers. He said other districts such as Niskayuna, Guilderland, Saratoga Springs and Shenendehowa start language in fourth grade and Queensbury starts it in seventh grade.
Stark sought to be appointed to the Queensbury Town Board last year. He currently works as a real estate salesman for Howard Hanna and is studying economics at Union College. He worked for U.S. Rep. Elise Stefanik, R-Schuylerville, and is on the board of directors for the Warren County Historical Society.
James Ward
James Ward said he was prompted to run for the board because of the decision on higher-risk winter sports.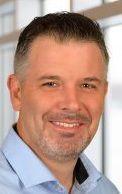 "I don't think the current board has listened to the community completely. I felt like I wanted to be a voice for the community," he said.
Ward said he does not have any specific priorities but wants to make sure the community's input is considered.
"The priority for me is the kids' well-being. It goes for education. It goes for the arts. It goes for the sports. All of that is important for me," he said.
Ward said he also brings his experience in evaluating budgets and operations as regional manager at Marble and Granite Inc. for the last 16 years.
He also has experience with athletics, including previously serving as a board member for South Glens Falls Pop Warner and Saratoga Pop Warner, as well as a Little League coach and ski instructor.
He and his wife, Briann,a have three children including two in college and one in eighth grade.
Michael Goot covers politics, crime and courts, Warren County, education and business. Reach him at 518-742-3320 or mgoot@poststar.com.