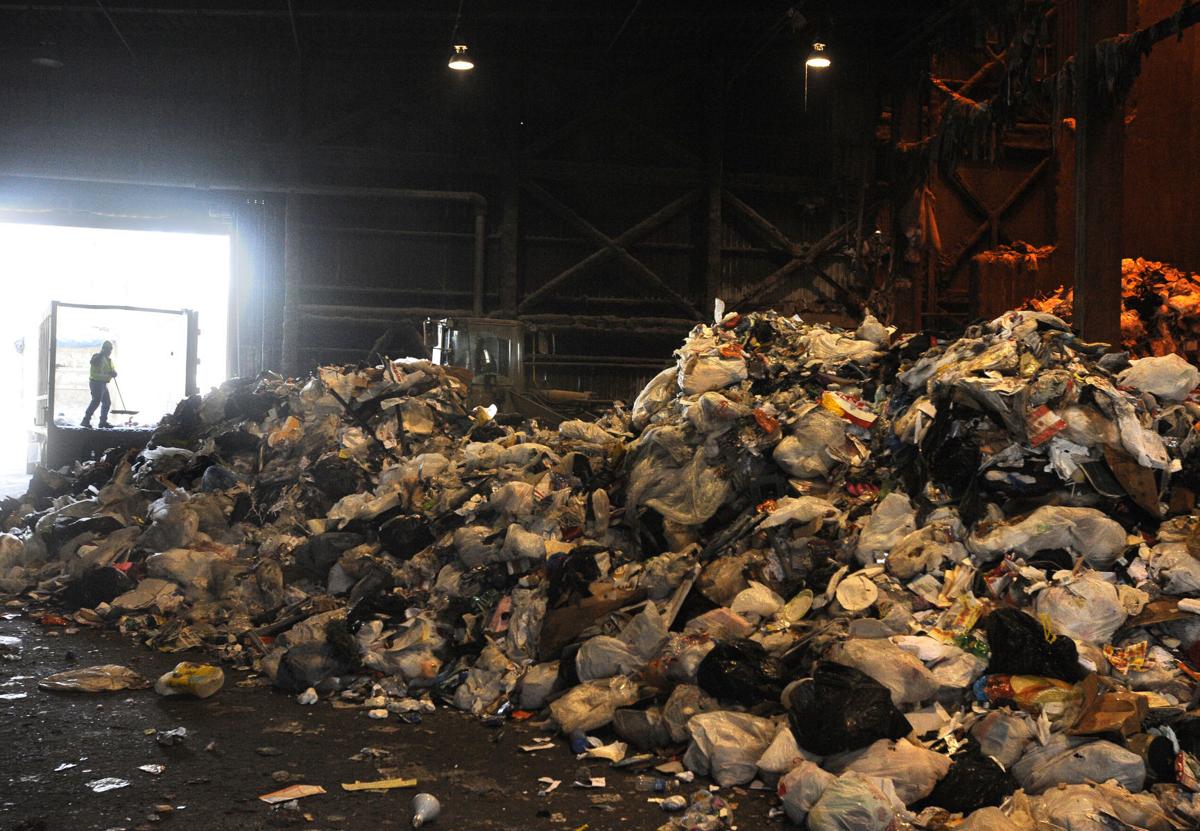 The debate over what to do with our garbage ultimately comes down to the lesser of two evils.
On one hand, nobody wants to bury tons of plastic that will take centuries to degrade, but burning debris and releasing it into the atmosphere is an equally bad option, especially considering the continued concern over climate change.
The debate leaves us with lots of questions as the state Department of Environmental Conservation considers renewing Wheelabrator's air emissions permit for the Hudson Falls Trash Plant. The comment period continues through Sept. 20.
Frankly, we don't know what the best course is either.
Burying our trash—and finding a place for a new landfill—seems like backsliding, but after 28 years of releasing toxic emissions—they are apparently within state standards—we wonder if there are better options.
That brings us to two important events in Queensbury tonight and tomorrow.
The Clean Air Action Network, a new environmental organization started by Argyle resident Tracy Frisch, is hosting two events featuring Neil Seldman, director of the Waste to Wealth Initiative at the Institute for Local Self Reliance.
Seldman will speak tonight at 7 p.m. at the Scoville Auditorium at SUNY Adirondack. He will cover a variety of topics, including the history of recycling over the last decade, an overview of the incineration process and specifically what Warren and Washington counties can do to reduce their amounts of trash.
We're especially interested in that last one.
A second event, a zero waste workshop, will be held in Queensbury Friday from 9 a.m. to 12:30 p.m. at the Unitarian Universalist Congregation of Glens Falls. Pre-registration for the workshop is required (518 692-8242).
First, we hope that officials from both counties are represented at each of these events, because this is a problem that needs to be addressed.
Second, we believe that the time is right for our communities to embrace changes that will benefit the environment.
Think back to how far we have already come with sorting our trash, embracing reusable bottles and agreeing to give up plastic bags from the supermarket.
We believe concerned citizens are willing to do more.
To be clear, Seldman is no fan of burning trash and believes that local communities should pass a clean air law similar to the one passed in Coeymans, which is about 15 miles south of Albany, which would phase out the incineration of any garbage.
That certainly seems like a reasonable first step, especially if local communities could implement composting of all organic waste. According to Seldman, that would reduce about a third of our garbage heading to the incinerator or landfills and also reduce the pollution coming from landfills.
Seldman contends that recycling and composting programs have the potential to create good jobs with good pay and benefits as well. That would be an added benefit. We hope the DEC is represented at this event as well, since it has tentatively agreed to let Wheelabrator continue its operation. And while that may be needed for the short term, we believe we must be open to other long-term solutions.
The events over the next two days are a great first step for formulating a plan that could save us money, be better for the environment and create jobs.
We hope the community turns out.
Post-Star editorials represent the opinion of The Post-Star's editorial board, which consists of Interim Publisher Brian Corcoran, Editor Ken Tingley, Projects Editor Will Doolittle and citizen representatives Connie Bosse, Barbara Sealy and Alan Whitcomb.
Get local news delivered to your inbox!
Subscribe to our Daily Headlines newsletter.