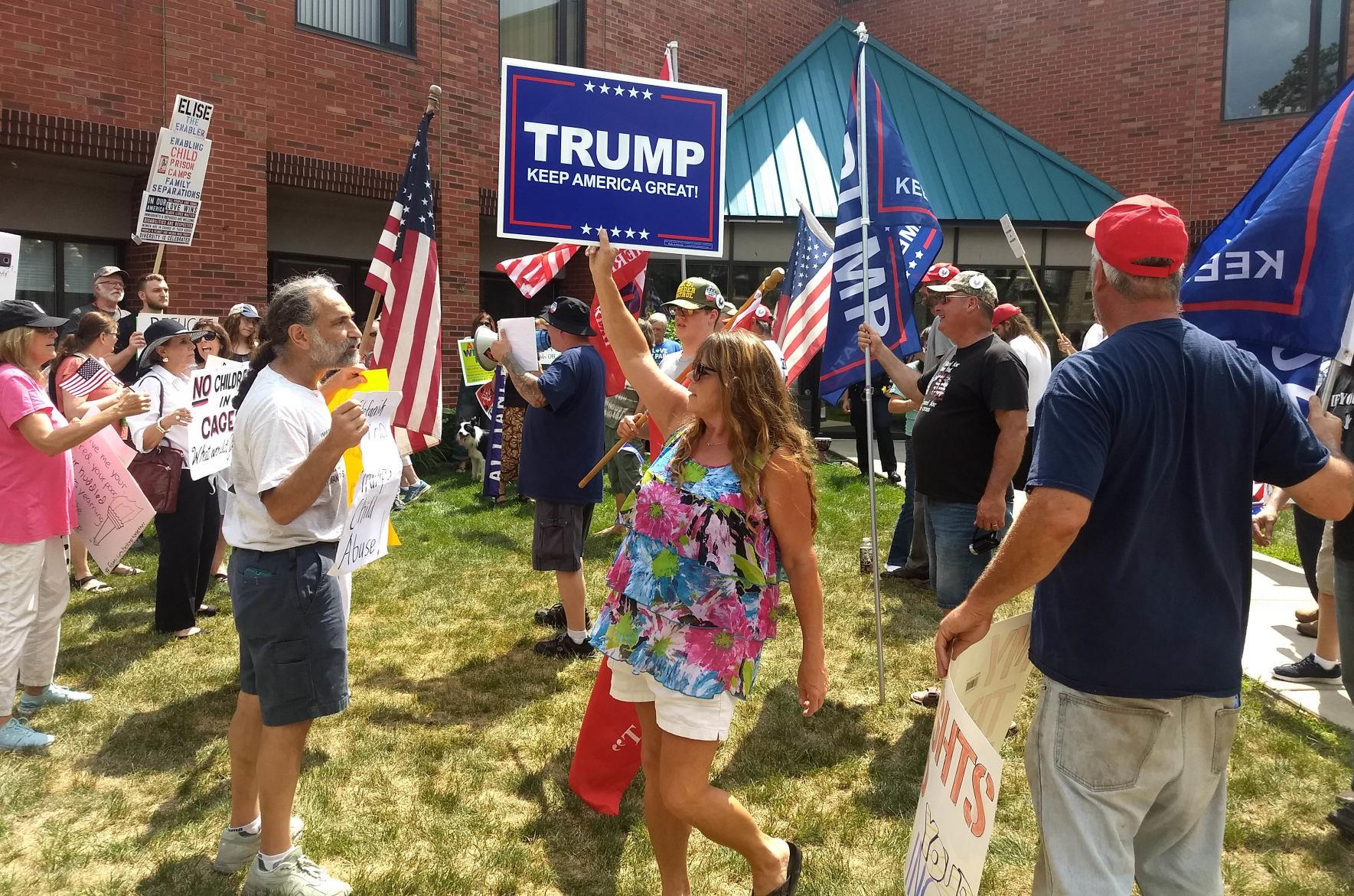 It was just over a year ago that we asked Rep. Elise Stefanik and her challenger Tedra Cobb not to lie.
Not when they talked to the voters.
Not when they aired a TV ad.
And not when they posted on social media.
It's sad that we even had to ask, but our goal was to restore a certain sense of civility to our local political world, to see if these two candidates could conduct an old-fashioned campaign based on the issues that are most important to the people in the North Country.
We may be old-fashioned in that regard, but we believe our readers, the people who live and work all across the Adirondacks, feel the same way.
We believed they are sick of attack ads, the name-calling and misinformation distributed through social media that has become commonplace in today's politics.
One week after publishing a challenge for the candidates not to lie, Post-Star Editor Ken Tingley announced a change in how the newspaper would cover the campaigns.
This is what he wrote in his "From the Editor" column on July 8, 2018:
"We will no longer quote campaign spokespeople or other representatives. We believe that newspapers, like ourselves, are too often used as the conduit for attacking the opposing candidate. If either candidate wants to criticize the other, we will report what they have to say, but we will not quote campaign henchmen. The candidate will have to do it directly."
One of our news partners, the Adirondack Daily Enterprise in Saranac Lake, adopted a similar policy.
It was such a novel approach to covering a congressional campaign that Washington Post media columnist Margaret Sullivan reached out to Tingley for one of her columns.
The goal was to hold the candidates directly accountable for their own words. That seems fair to us now more than ever, especially considering what we are seeing in national politics.
After the rally, Goot reached out to Rep. Stefanik for a comment about the immigration issue that was the focus of the protest. Her communications director referred the reporter to a representative from Stefanik's campaign, although we are not sure why. The campaign representative provided a statement, but it was not from Stefanik. It was from him.
Our reporter reminded the Stefanik employee of the policy of only quoting the candidate or office holder.
The Stefanik employee accused the reporter of "censorship."
Rep. Stefanik then followed up on social media — both Facebook and Twitter — saying that The Post-Star was engaging in "censorship."
It was an attack directly from the congresswoman.
More importantly, it was not true.
On Monday, Post-Star Editor Ken Tingley reached out to Rep. Stefanik through her communications director, telling her that "professional journalists at The Post-Star take grave offense at being accused of censorship when we have had a clear policy in place regarding how we cover political campaigns."
He went on to tell her communications director, "We will be happy to talk to her anytime, anyplace and quote her accurately. If she wants to critique us personally, we will be happy to report that as well. She is the candidate and she is the one the citizens want to hear from."
Rep. Stefanik did not respond to the email.
Over the course of the past two days, there were further attacks on The Post-Star as Rep. Stefanik repeated the "censorship" allegations, while also attacking North Country Public Radio's Brian Mann.
While this editorial board has no say in how the newsroom reports the news and covers campaigns, we do support this policy to only quote candidates as a good way to hold them accountable and make campaigns more civil.
It is further clear to us that the "censorship" charge is untrue and a malicious attempt by Rep. Stefanik to discredit the newspaper. It is another attempt by a politicians claiming something is "fake news."
We acknowledge that this editorial board of three newspaper employees and three citizen representatives has criticized the congresswoman on more than one occasion. That is not unusual. Those in power need to be held accountable for their votes and policy initiatives, especially if we believe they are hurting the North Country.
A year ago, the editorial board asked Rep. Stefanik not to lie, with mixed results.
We reiterate that challenge to her.
This time we would like to hear from her directly.
Our door is always open to talk about the issues and the stands we take at the newspaper. We believe it would be far more productive to talk face-to-face than to hurl accusations through social media, especially when they are not true.
Post-Star editorials represent the opinion of The Post-Star's editorial board, which consists of Interim Publisher Brian Corcoran, Editor Ken Tingley, Projects Editor Will Doolittle and citizen representatives Connie Bosse, Barbara Sealy and Alan Whitcomb.
Get local news delivered to your inbox!
Subscribe to our Daily Headlines newsletter.