Before crashing a car, Becca GT tapes a small block of wood inside the car and always wears the same pair of socks.
And each time, right before accelerating, she has to hear, "Becca, this crash is for real."
Within seconds, the car she is driving flies over on its side, balancing on two wheels before rolling over and over and bursting into flames.
"I love car crashes," she says.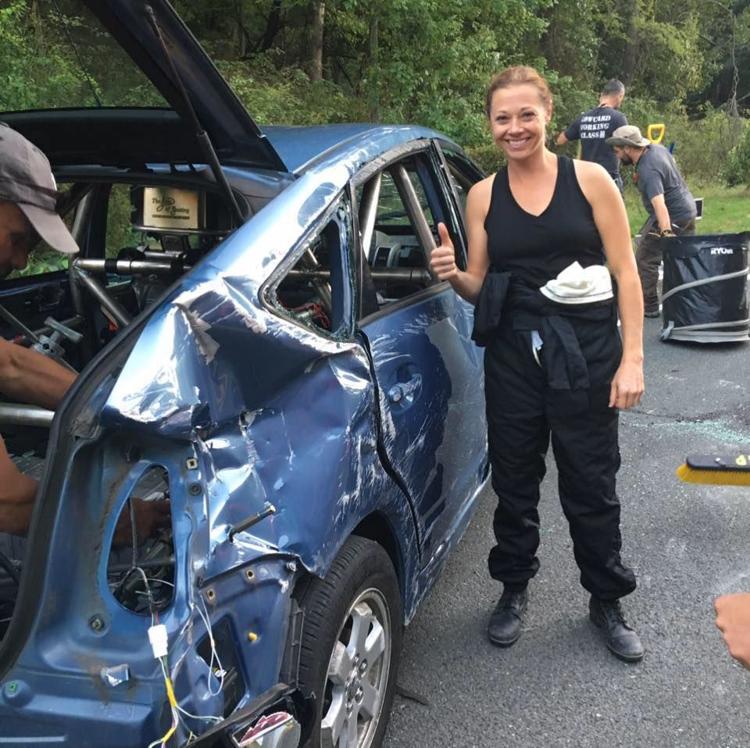 Becca GT, a professional stunt performer who often doubles for film and TV stars, makes her living dying, crashing, jumping off buildings and falling down stairs.
Taking it in a casual stride, she says it's really all about knowing your body.
"On the physicality side," she said. "It's about having body awareness."
And while she has only had minor bumps, cuts and bruises, Becca GT admits, "Your body takes a beating when you're literally falling down for a living."
As part of the Adirondack Film Festival, Becca GT joins two other professional stunt performers for Saturday's Stunt Panel at the Queensbury Hotel.
In this inside look at an aspect of film-making, the stunt performers will share details about all those wild rides, crashes and mishaps they make happen in films and TV.
Film festival organizer Chad Rabinovitz said that they decided on the panel because its an aspect of film making that most people know nothing about.
Working on films such as "RIPD," "Ghostbusters" and the upcoming "21 Bridges," Becca GT has also performed for TV shows like "The Blacklist," "Orange is the New Black," "Blindspot" and the Netflix comedy drama series, "Russian Doll," where she dies again and again, stunt doubling for Emmy-nominated Natasha Lyonne.
In the series, main character, Nadia, is trapped in a deadly loop of attending the same fatal party, night after night, only to wake unharmed and start the cycle again.
The thing is, each time Nadia is killed, Becca GT is the stunt double doing all that dying.
So, how does she prepare?
"It's more or less about trusting your equipment, trusting your training and being very aware of where you are in space," she said. "I've never said 'yes' to a job I didn't think I could do."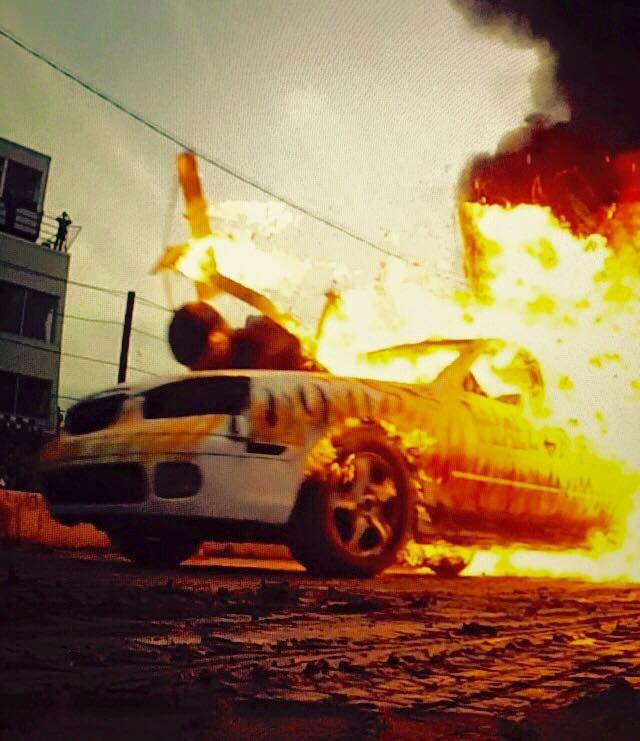 She shares the story of a recent gig when a stunt coordinator hired her to jump off a 30-foot building into a pile of burning boxes.
"He knew we had an air bag and he knew I'd practice," she said.
Becca GT grew up in Rhode Island and while still a teen operated a successful riding program out of her parents' farm, PondView Equestrian Center.
"I never knew stunt performer was a career choice," she said.
But then she met her husband who was a stunt driver for the Chitwood Thrill Shows. She started teaching him about horses and he taught her about cars.
"It started with learning the basic stuff like how to change the oil," she said, adding that along with her husband, she performed with the Chitwood shows.
"I took Rick Seaman's stunt driving course," she said. "I learned skills and started to practice to build my skills."
The couple started getting some film stunt work in New England and then expanded into New York.
"The stunt work was starting to interfere with the horse training and I had to make a decision," she said, adding that it was really deciding between what was comfortable and the unknown.
Driving and crashing is still her favorite, but she has trained to do many things, making her more versatile.
"I keep building my skills and learning more and more," she said. "I get paid to run with scissors."
When driving with the stunt shows she said it was more bare bones, but a big wreck on set means there will be a cage built inside the car she will crash.
"They build the cage to protect you," she said, adding that she wears a hybrid pro for her neck and pads for shrapnel. "It is quite a process. And they make sure they hire someone who understands safety."
Additionally, Becca GT said driving and crashing is still her favorite, but she has trained to do many things, making her more versatile.
Training several times a week from her Pennsylvania farm, she pushes herself to learn everything she can, hoping to someday be a stunt coordinator for film or TV.
"I wish I had time to train everyday," she said. "I train about four to five times a week and that includes a mix of cardio, strength training and lots of balance work, stretching and Yoga."
And after six years, the number of gigs continues to grow, even though she said she is still new at it.
"In this industry, you learn to pick your specialties," she said. "I'm an up and coming stunt performer ... and the biggest thing about our profession is there are dry spells. But I've been so busy I can barely keep up and that is wonderful, I hope the trend continues. "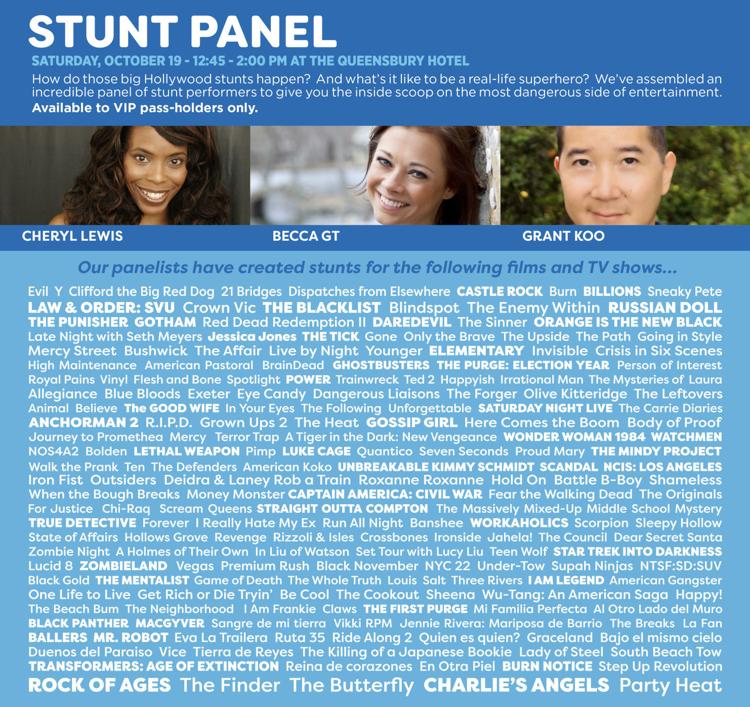 Get local news delivered to your inbox!
Subscribe to our Daily Headlines newsletter.