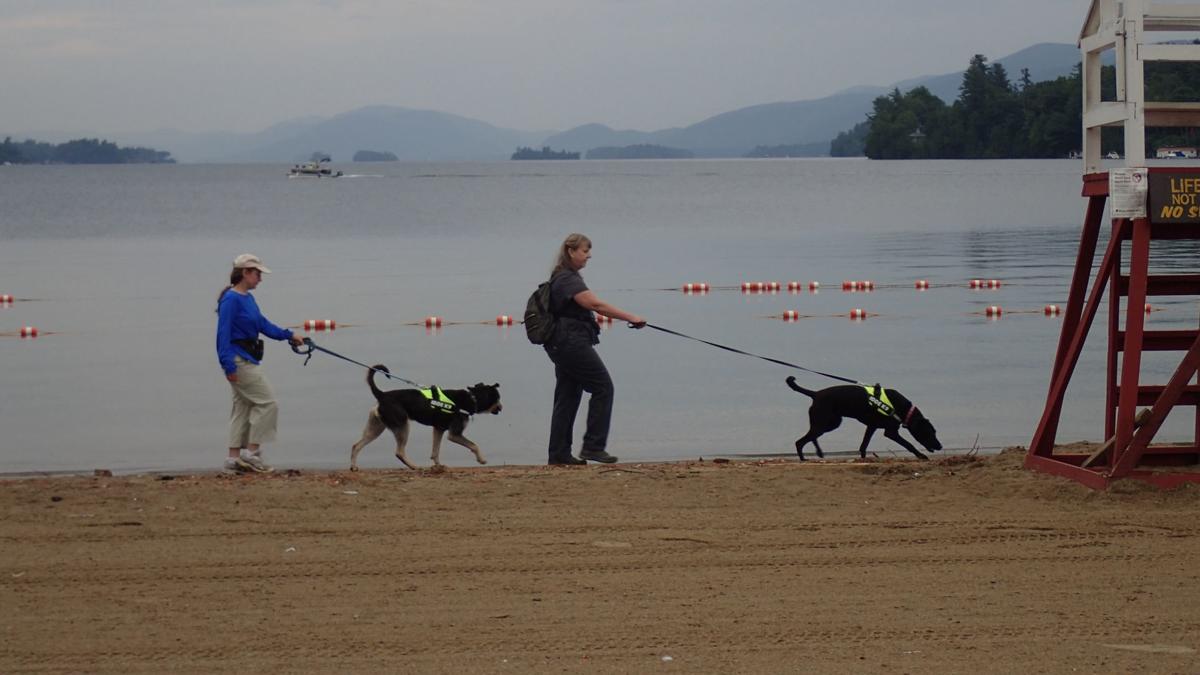 BOLTON — The Lake George Association may have found a new method of finding E. coli — dogs.
At the annual LGA meeting on Friday, Project Manager Randy Rath recalled a conference held in April in Glens Falls on water. Karen Reynolds of Environmental Canine Services was speaking about her dogs, which can sniff out E. coli. Rath said he was looking for other LGA administrators at the conference to tell about the dogs.
"I finally went on my phone and said, 'We need these guys in Lake George, right now,' " Rath said during his presentation at the Lake George Club.
On July 14 and 15, Reynolds and her dogs came to Lake George and conducted a search east and west of Million Dollar Beach.
To indicate they found E. coli in the area, the dog would sit down.
"I think we ended up taking 19 samples and 18 of them were positive for E. coli," Rath said. "The one that wasn't positive had one right in that area that was."
Rath said the dogs will not be needed again in the near future, but the locations they have spotted will be starting points for finding sources of lake contamination. The plan is to "go upstream" to find where the E. coli contamination originated.
The annual meeting caught up with various other endeavors the association is using to keep Lake George's water clean.
An initiative to remove Asian clams collected 2,800 in 2017, but that number jumped to more than 42,000 so far in 2018.
The LGA plans to assist Lake George's municipalities in limiting the use of salt that could end up in the watershed. The association will also pay $30,000 to help the mandatory boat inspections.
The meeting was packed with information on topics like septic systems and the importance of treating water that may end up in Lake George's watershed.
A number of prevention tips were given, including buying a rain barrel to collect water from roof gutters, which can limit runoff into storm drains. Lake officials stressed that limiting runoff can improve the lake.
"We are an organization of action and what you heard today is just a fraction of the activity that these fine folks execute every day," LGA Board President Mike Dier said. "… We can be here all day with all the great things that we do."
Andrew David Kuczkowski is the education reporter. Andrew can be reached at 518-742-3354. Follow Andrew on Twitter:
Get local news delivered to your inbox!
Subscribe to our Daily Headlines newsletter.