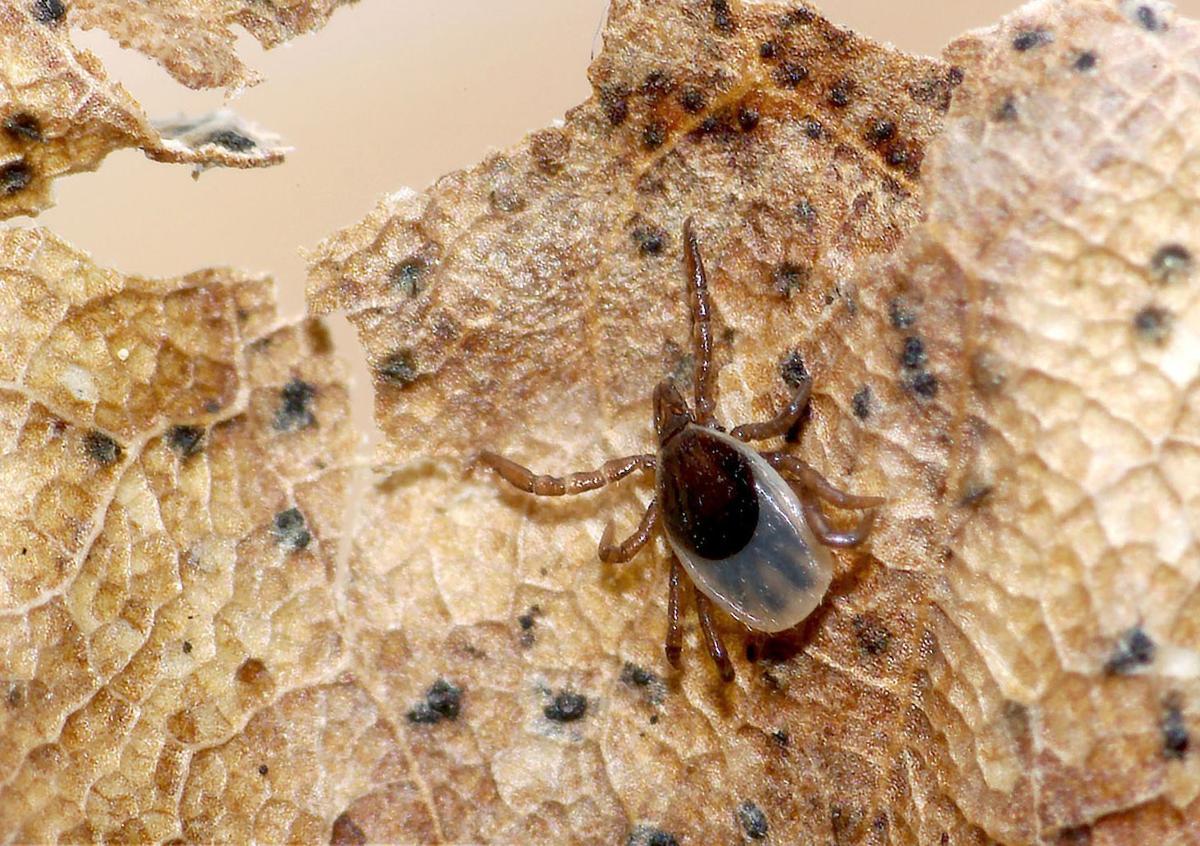 Congress has had over six months to review a federal report on tick-borne diseases, which includes action items for prevention, diagnosis and treatment, and both doctors and researchers are frustrated that nothing has been done with it so far.
The report was written by a working group under the U.S. Department of Health and Human Services to address the growing number of tick-borne diseases in the United States. It was delivered to Congress in December.
The diseases, especially Lyme disease, are wreaking havoc on the Northeast and New York. About 400,000 new cases of Lyme disease are reported nationwide annually.
About one-fourth of those cases are from New York alone.
Despite the trend in New York, lawmakers did not put funding in this year's state budget for tick-borne illness research, either.
The $1 million the state Senate had put back into the budget for studying Lyme disease and other tick-borne illnesses is no longer there.
The seemingly lack of action by state and federal lawmakers has frustrated advocates like Holly Ahern, an associate professor of microbiology at SUNY Adirondack. Ahern was also on the testing and diagnostic subcommittee of the federal tick-borne disease working group.
She was approached by the New York State Academy of Family Physicians, and Ahern and the academy's director, Barbara Keber, wrote an op-ed column for Newsday, calling for a multi-billion dollar "national public-private partnership — an initiative that must address more than just Lyme disease and must go beyond the current low-impact strategy of telling the public to beware of ticks, wear white socks or shower after being outdoors."
"This wasn't just a 'sit around and do a report' kind of body," Ahern said about the working group, in a phone interview Thursday. "This was, 'Do a report and make recommendations and do what you find.' ... With that in mind, there's accountability there. We sent the report to Congress, and Congress should take that report and should be acting on that."
The modern history of Lyme disease starts with an outbreak in the early 1970s in Lyme, Connecticut of a mysterious illness that afflicted chil…
It isn't often that physicians and advocates work together when it comes to Lyme disease, Ahern said. She was a bit surprised when the New York State Academy of Family Physicians reached out to her with similar frustrations about the lack of action.
Keber, who is a physician at Glen Cove Hospital, said doctors face many challenges when it comes to diagnosing and treating tick-borne illnesses.
One challenge, she said, is that there are people who are continuously bitten by ticks, and thus continuously contracting Lyme disease. Pumping a person with antibiotics could cause other negative side effects, making it difficult to treat someone with chronic Lyme.
There's also not a good test for detecting Lyme disease. Blood tests, Keber said, are only useful about 50% of the time.
"I think another challenge for us is prevention, in either the geriatric age group, or the pediatric age group, because there are some kinds of repellents that are really not recommended in those age groups," Keber said. "We need to really develop safer preventive measures and really, really what's needed in terms of Lyme in particular, is a good, safe vaccine that really works."
Vito Grasso, executive vice president of the academy, said there is new science around tick-borne illness research that needs to be explored.
"We would like to see investment in the development of one or more vaccines to address the various forms of tick-borne diseases, and we think that that's feasible and that would be a very good investment," Grasso said.
Ahern is less keen on a Lyme vaccine.
With a number of other tick-borne illnesses like borrelia miyamotoi and Powassan infecting people, Ahern would like to see a vaccine that's more anti-tick than anti-Lyme.
Keber hasn't heard of any anti-tick vaccines in the works, and said something like that would be difficult. But she talked about how, in the 1990s, a Lyme disease vaccine called LYMErix was introduced.
Some people had negative side effects, and it was pulled from distribution.
There is a Lyme disease vaccination in trials now, Keber said, but she hopes it will go through even more trials to make sure it's completely safe before it hits the market.
Keber and Ahern are also focused on educating the public, including physicians, about the symptoms of different tick-borne illnesses and the changing recommended treatments.
The other challenge, Keber continued, is that often symptoms of these diseases are similar to the flu, or are more low-key like aches and pains.
Amidst all the challenges, advocates, researchers and physicians are joining forces in the hopes of moving the needle on funding this research. For Ahern, it was exciting to see the academy on board.
"This is a really large medical society saying we need more action, we need more help," Ahern said. "They recognize the patient voice. They recognize the importance of the involvement of the patient voice, and whatever happens moving forward is key."