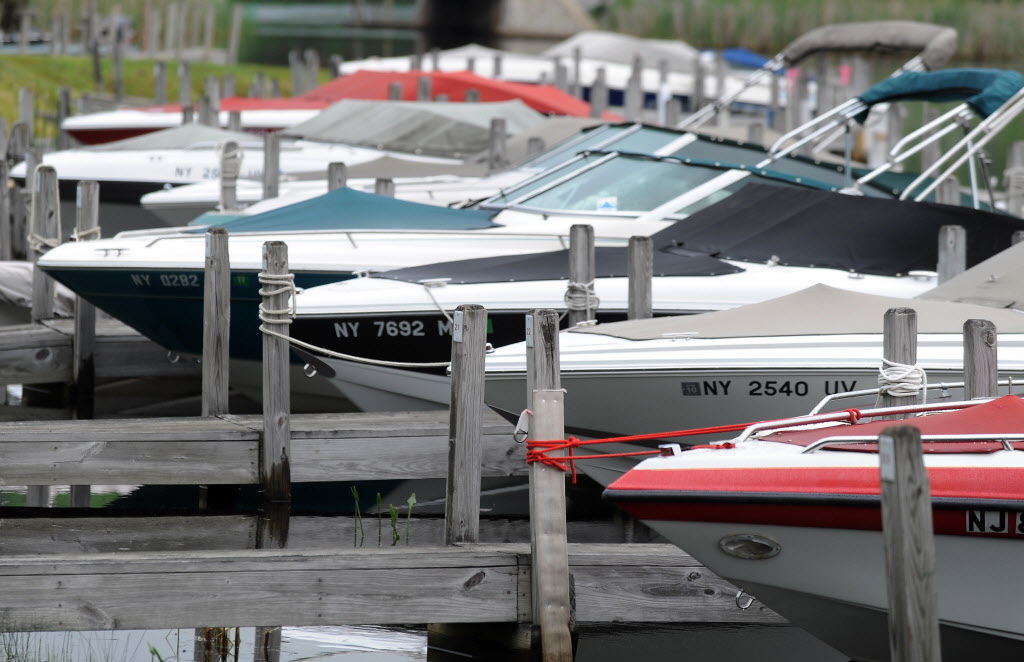 LAKE GEORGE — Fees for boat and dock owners on Lake George are set to increase for the first time in 14 years.
The Legislature has signed off on increases. The Lake George Park Commission is set to adopt the regulations following a required hearing, which will be held on Feb. 13 at 4 p.m. at Bolton Town Hall.
The bulk of the commission's revenue comes from fees, according to Executive Director David Wick. That brings in about $950,000 to $1.1 million currently.
"The commission doesn't receive general fund dollars," he said.
The fees have not increased since 2003. The commission currently is over budget on its annual expenses because of ongoing initiatives, such as combating invasive species and inspecting boats, according to Wick.
Depending on the year, he said the shortfall could be around $80,000 per year. 
For example, Wick said the commission put forth more than $300,000 in the fight for the invasive species.
Commissioners have been forced to tap into its trust fund, which Wick said had as much as $800,000 at one point and is now down to about $150,000 to $200,000. The trust fund was going to be depleted in three years at the current rate.
The increased fees would bring in about $200,000 to $250,000. That will help out with the budget, according to Wick.
"We'll stop the bleeding basically," he said.
The fee for a residential dock or mooring is increasing from $37.50 to $50. For a commercial dock, it is going from $3.75 per linear foot to $5 per linear foot. Commercial moorings are up $25 to $100.
For boats up to 20 feet, the rate is increasing from $30 to $40. Boats 21 feet and longer are increasing by $12.50 over the current rate, which varies depending on the length and whether the vessel is equipped for overnight accommodations.
The daily boat registration fee is increasing by $7.50 to $12 and a weekly registration is going from $11.25 to $20.
The commission has implemented a variety of efficiency measures, including cross-training, doing as much work as possible without outside consultants and using a state contract temporary employee for the task of registering docks and boats, according to a presentation about the fee increases.
Whatever money is not used to plug the deficit will be used to build the trust fund back up, according to Wick.
He said the commission wants to fund new initiatives in addition to the ongoing efforts to combat invasive species. It wants to award small grants to different communities around Lake George for stormwater management planning and would also put funds to continue salt reduction efforts.
"We want to make sure we have enough money in the fund to address emergency issues and work with our communities a little bit better," he said. "We don't expect another fee increase for another 10 to 15 years."
The hearing is more of a formality as the fees are set by the Legislature. However, the state agencies have to go through a regulatory process, according to Wick.
The Lake George Park Commission will adopt the new fees. The new fees will take effect immediately and reflected in the bills that are sent out in late March or early April.
The proposed fee changes were initially presented to the commission in March of last year.
There has been almost no pushback so far on these fee increases because the commission has tried to inform people of what it is doing, according to Wick.
Lake George Association spokesman Pat Dowd said the organization supports the fee increase because the trust fund was running low with the work combating invasive species and inspecting boats.
"It's an investment in protecting the organization that protects the water. We were happy to support it," he said.
You can read Michael Goot's blog "A Time to Learn" at www.poststar.com or his updates on Twitter @ps_education.
Get local news delivered to your inbox!
Subscribe to our Daily Headlines newsletter.