QUEENSBURY — Jurors in the fraud case against the former Lake George Watershed Coalition director saw a paper trail of disputed payments that show David Decker transferring more than $200,000 from a coalition bank account to his personal accounts over a period of years.
A vice president from Ballston Spa National Bank testified as part of the prosecution's case against Decker, who faces eight felonies for allegedly stealing more than $250,000 of state and federal funds that were meant for environmental projects in the Lake George basin.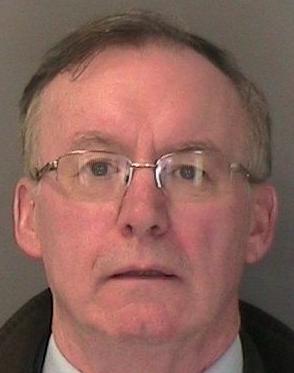 Jill Robbins, a vice president for customer support, went through four accounts Decker held, including one where he was doing business as the Watershed Coalition, showing deposits, withdrawals and transfers highlighted by Warren County Assistant District Attorney Ben Smith.
The records showed Decker depositing checks from municipalities and state and federal agencies in the Watershed Coalition account between 2008 and 2013, and within days transferred large portions of the money to other personal accounts. The checks that were deposited were up to $110,000, with Decker then moving money in transfers of up to $50,000 to his own accounts within days.
There was no testimony as to whether he was legally able to take the money. The prosecution has witnesses, including a forensic accountant, who are to testify later this week to try to connect the dots.
Defense attorney Karl Sleight's cross-examination focused on the bank's addresses in Saratoga County, as he questions whether Warren County Court has jurisdiction.
He also showed that many checks were paid to contractors from the account as money was due to them, and that money in a bank is "fungible" as it is deposited and then used to pay expenses.
Sleight said the records showed that Decker paid an engineering contractor that prosecutors alleged he did not pay, and he asked Hall for a mistrial. He said the prosecution's case related to the payment had been "completely debunked."
"This is a case where Mr. Decker has been accused of crimes he didn't commit," he said.
Smith, though, said the contractor was paid, and that Decker actually "double-billed" for the work that was done and kept some of the money. And he said the prosecution has only presented part of its case.
Hall declined to declare a mistrial.
The jury also heard an audiotape of a 2016 Queensbury Town Board meeting that Decker attended and was quizzed on the Gaslight Village wetlands project. In it, he said that a Buffalo contractor supplied topsoil for the project, when that contractor testified Monday that her company did not.
Decker is accused of stealing $69,156 in federal funds from that project, and funneling money to a company, Empire State Materials and Suppy (sic), that he appears to have created and exists in name only.
The jury also heard an audiotape of another 2016 Queensbury Town Board meeting that Decker attended, where he attributed delayed payments on projects to issues with the state changing rules and criticized the state's organization of the Watershed Coalition as "nuts."
He said, "I haven't been paid in two years," at one point.
"They just can't do business that way," he said. "It made the mechanics of the program a challenge. ... This has so many moving parts, it's so difficult."
Decker laughed and smiled several times as the video was played. His counsel has claimed that he received only the money he was entitled to take under his project contracts.
Decker was originally indicted on 22 charges alleging he stole over $440,000 from the coalition, but prosecutors agreed to drop 14 counts to "streamline" their case for trial.
Testimony is to continue Wednesday morning, and the trial is expected to last into next week.
Don Lehman covers police and court matters, Warren County government and the outdoors. He can be reached at 518-742-3224 or dlehman@poststar.com
Get local news delivered to your inbox!
Subscribe to our Daily Headlines newsletter.