National Grid will undertake an approximately $1.6 million cleanup of coal tar and volatile and semi-volatile organic compounds this April at the corner of Main and Clinton streets in Whitehall.
The 0.31-acre site used to be a gas manufacturing plant from 1866 to 1896, according to a fact sheet released by the state Department of Environmental Conservation. The lot, on the old Bellamy Street next to the railroad tracks, is now empty.
During the process of making gas, coal and petroleum products were heated, cooled and purified, before it was distributed through a pipeline. An investigation of the soil and groundwater found coal tar at depths of 10 feet or more. It had also migrated north.
Volatile and semi-volatile organic compounds, which can turn gaseous or evaporate and can cause health problems, were found in the groundwater and soil.
DEC and the state Department of Health have not found that neighboring residences are at risk, according to the fact sheet.
A plan includes remediation of the lot, air quality monitoring and dust and odor suppression.
The cleanup will include excavation and off-site disposal of approximately 1,200 cubic yards of soil, dewatering, collection of coal tar and a long-term management plan of removing and treating the coal tar.
Mayor Phil Smith said he wasn't aware the area was a state superfund site until DEC released the fact sheet this month. He has also not been contacted about specifics of the cleanup, but according to the fact sheet, work will begin in April and last about two months.
Project documents are available for viewing at the Whitehall Free Library, 12 Williams St., Whitehall. Project-related questions may be directed to DEC Project Manager Douglas MacNeal at 518-402-9662 or douglas.macneal@dec.ny.gov. Health questions should be directed to DOH representative Kristin Kulow at 518-402-7880 or beei@health.ny.gov.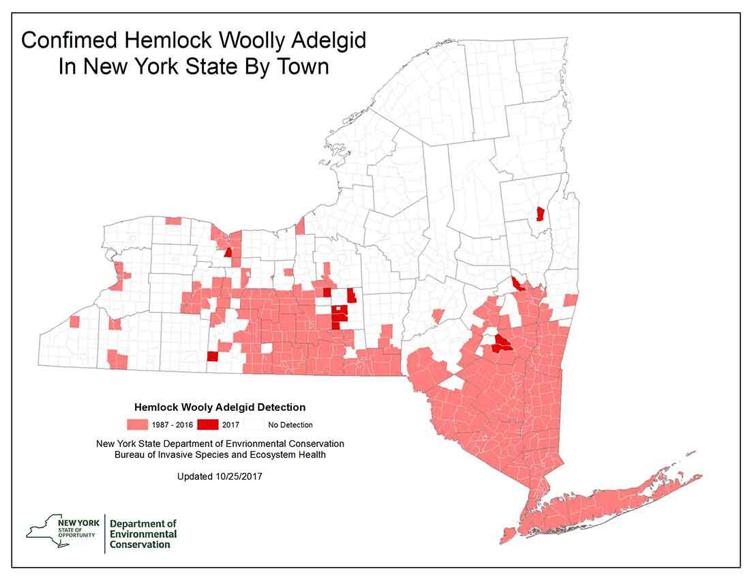 Hemlock woolly adelgid workshop
The public can learn more about the hemlock woolly adelgid and how to spot the invasive bug at a workshop 5 to 8 p.m. Thursday, April 11 at the DEC's Region 5 Office, 232 Golf Course Road, Warrensburg.
Hemlock woolly adelgids are an invasive insect from East Asia that feed on hemlock trees, causing them to die in 4 to 10 years. The insect was found on some trees at Prospect Mountain in Lake George in 2017, but the infestation was treated and the area continues to be monitored.
Charlotte Malmborg, a natural resources technician with the state Hemlock Initiative at Cornell University, will make a presentation on the importance of hemlocks and how to identify if they're infected. She will also discuss how biological controls work.
DEC Forester Jason Denham will talk about other invasive species like the emerald ash borer and spotted lanternfly.
The workshop will include an outside portion when participants can look at hemlock trees.
The workshop is free and open to the public, and offered by the DEC and Warren County Cornell Cooperative Extension. Attendance is limited to 75 people, so participants should register with Dan Carusone at 518-668-4881 or email djc69@cornell.edu.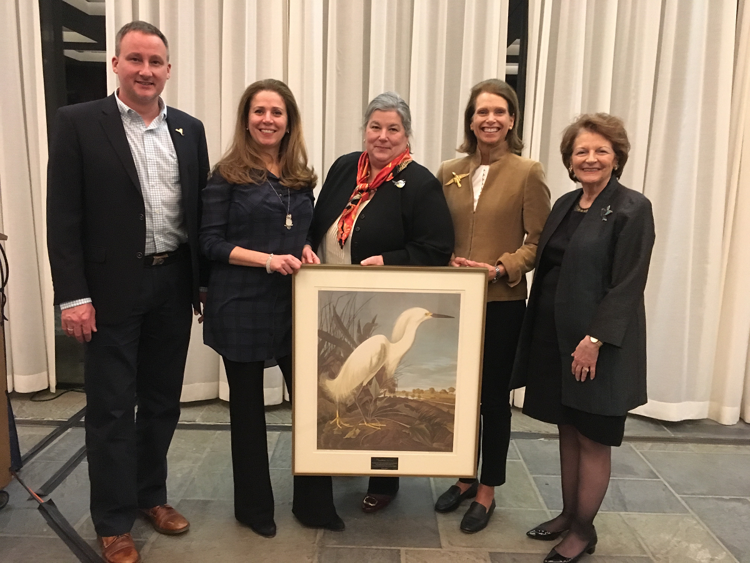 She's for the birds
Aubudon New York leaders presented the Audubon New York Award for Environmental Excellence on March 23 to Assemblywoman Carrie Woerner, D-Round Lake, during the organization's spring meeting held in Glens Falls.
The award is presented to federal or state officials for their work on important environmental issues, according to a news release.
"Throughout her tenure, Assemblymember Woerner has distinguished herself as a champion of environmental conservation, a tireless steward of our natural resources, and a strong ally to Audubon in our efforts to protect New York's environment," said Ana Paula Tavares, executive director of Audubon New York, in a news release.
Audubon also recognized Woerner for her work with small businesses and farms and public schools and for protecting the culture and environment of the region.
Woerner said she was honored.
"Protecting our environment and natural resources is of critical importance, and I am glad to have made a lasting contribution to New York state's legacy of environmental leadership," she said.
She's for the lakes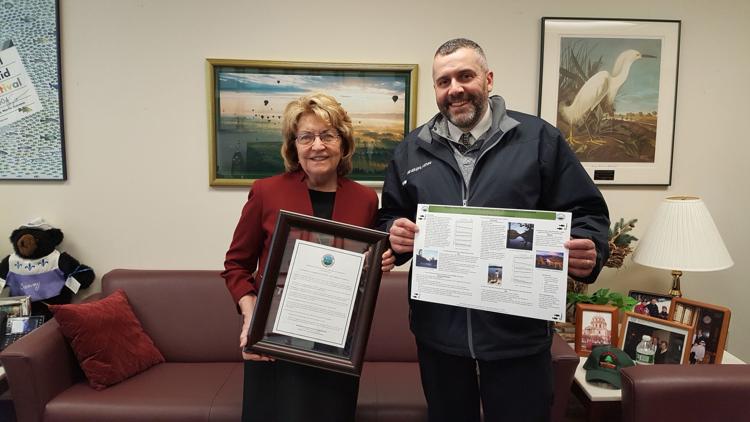 The Adirondack Lake Survey Corp. honored State Sen. Betty Little, R-Queensbury, this month for her support related to water quality research, according to a news release.
The corporation is a nonprofit institution that has documented the impact of acid rain on Adirondack lakes.
William Janeway, chairman of the corporation's board of directors and executive director of the Adirondack Council, said Little has helped secure more stable funding to continue research and expand the corporation's efforts.
The corporation's research has helped develop both state and federal policies on emission control and air transport regulations. Little said the work has been "extraordinarily valuable."
"It would be more than unfortunate given their many years of research, to see even a lapse of one year in their collection and analysis of data that informs scientific-based, public policy decisions," Little added, in a news release. "I was pleased to advocate and grateful for the success we saw in last year's state budget."
The Fund announces keynote speaker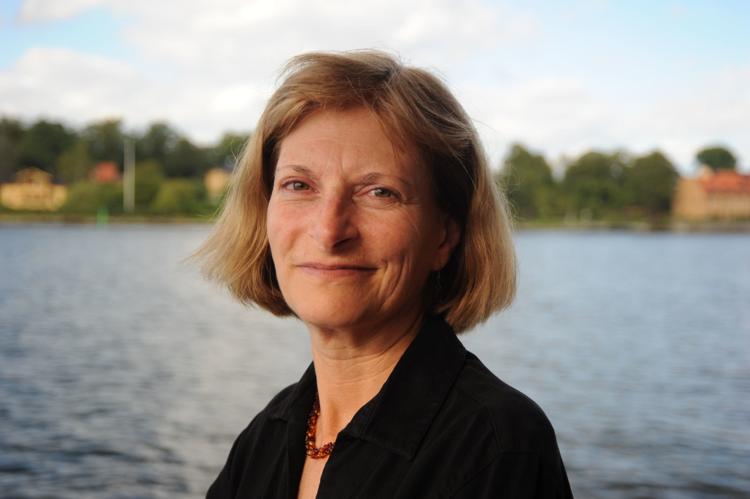 Sandra Postel, director of the Global Water Policy Project, will be the keynote speaker at The Fund for Lake George's annual meeting 9 to 11 a.m. Saturday, July 6 at the Sagamore Resort in Bolton Landing, according to a news release.
Postel has published a book called Replenish: The Virtuous Cycle of Water and Prosperity, and served as a freshwater fellow for the National Geographic Society from 2009 to 2015. She was the co-creator of Change the Course, a water stewardship program that restored billions of gallons of water to depleted rivers, aquifers and wetlands, and she won the 2017 U.S. Water Prize.
Jeff Kileen, chairman of The Fund's Board, said Postel's practice of bringing the business community and conservation organizations together are a key part of his organization's work, and he looks forward to learning from her.
The Fund recently established a committee of local businesses around Lake George to talk about water quality.