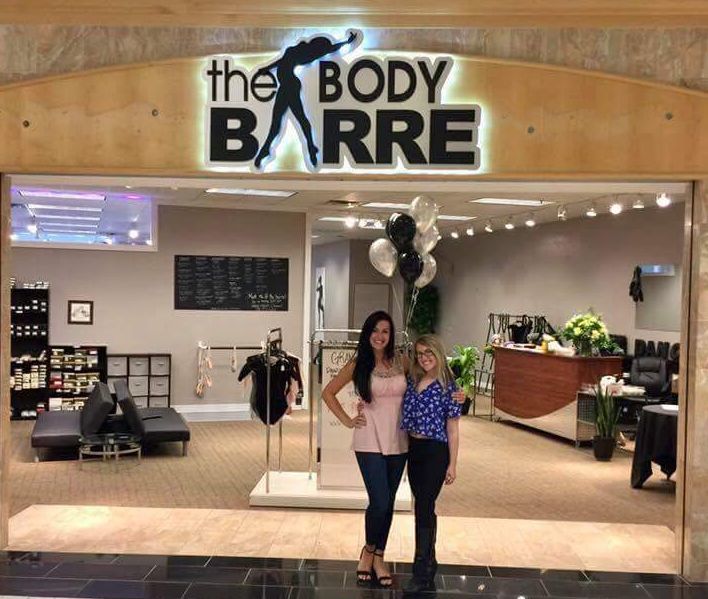 QUEENSBURY — A new dance and fitness studio that recently opened in Aviation Mall is hoping to raise the bar.
Annie Bennett and Katie Langdon opened The Body Barre on Sept. 1.
The studio offers classes for children and adults, according to front desk worker Fylicia Cochrane.
The owners believed there was a need for a studio like theirs because no other dance studio locally offers year-round classes. Other studios start in September and wrap up in May, according to Cochrane.
"They can come to our summer classes to keep themselves sharp for the next year," she said.
The studio offers adult tap, ballet and jazz classes.
"There was a big gap in the market of adult dance classes," Cochrane said.
There is also a retail section at The Body Barre where shoes and leotards are sold.
You have free articles remaining.
Both women have extensive experience in dance.
Langdon has been dancing since she was 11 and has taken jazz, lyrical, tap and hip-hop classes. She has excelled at the hip-hop style and taken multiple workshops on theater and hip-hop in New York City, according to biographical notes emailed to The Post-Star.
Langdon said in the email that her goal is for the studio to be a "pressure-free" zone that allows dancers to forget about school or work.
She also works as a sleep apnea consultant at a holistic dental practice.
Bennett has studied dance since age 3, particularly ballet and jazz. She also has 10 years of experience in gymnastics, according to her biography. She stated she wants people to experience as much dance as possible without neglecting other aspects of their life.
Outside of the studio, she is a real estate agent and the owner of the catering company ADK Traveling Bar.
The business is open from 3 to 9 p.m. Monday through Friday, 10 a.m. to 9 p.m. Saturday and 11 a.m. to 6 p.m. Sunday.
There are four sessions during the year, but walk-ins are welcome, according to Cochrane.
"It's a great way to stay physically in shape," she said. "Dance is similar to most other passions. It's not something you can do in your living room. You can't really practice it with an art without continuing to perfect your technique," she said.
Children's teams will be performing for the first time at the Boo2You event in downtown Glens Falls on Oct. 27 from 2 to 4 p.m.