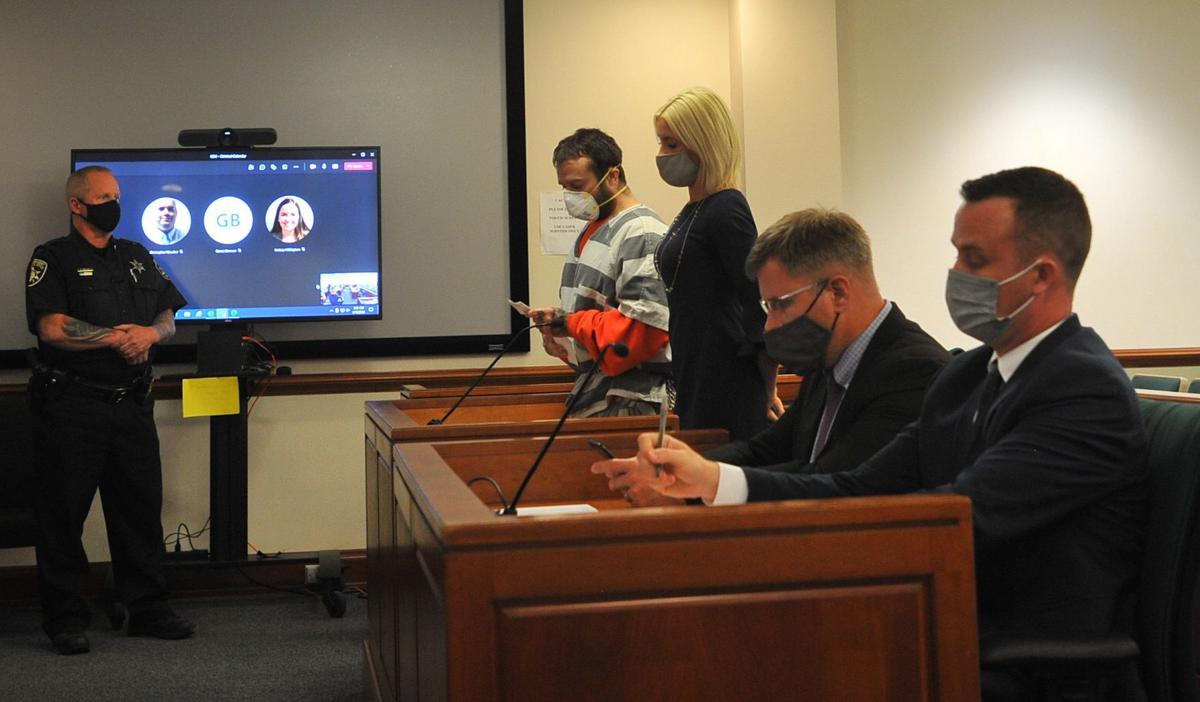 FORT EDWARD — The Whitehall man convicted last month of sexually abusing a child younger than 11 was sentenced on Thursday to 15 years in prison.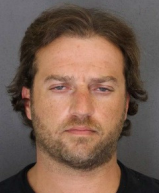 Washington County Court Judge Kelly McKeighan handed down the maximum sentence after 35-year-old Kenneth Reed had spoken on his own behalf seeking leniency so he could be with his 5-year-old son.
Reed was found guilty by a jury on May 11 on charges of aggravated second-degree sexual abuse, first-degree sexual abuse, as well as a misdemeanor charge of endangering the welfare of a child.
Reed had touched the private parts of the girl and caused a cut on her genitalia, which required her to be taken to the hospital. The incident took place on May 30. Reed was acquainted with the victim.
Reed was arrested in September after laboratory reports showed that semen found on the girl's underwear contained DNA that matched the genetic profile of Reed or a male relative. Also, medical experts testified that the injury the girl sustained was not likely to have been caused by a fall, which is something the defense had claimed.
Crime Victims Specialist Robin MacNeil read a statement from the victim's mother in which she called Reed a "monster."
"Not only did you steal our happiness, you ripped out a part of me I will never get back," she said.
The daughter has dealt with nightmares and mental and physical anguish, according to the statement.
Washington County Assistant District Attorney Brandon Rathbun told the judge that, in the pre-sentencing report, Reed continued to maintain his innocence and he cited a figure from a study that 6% of people convicted are innocent.
Rathbun said more recent studies have found that the figure is somewhere between 0.16% and 0.62%.
In addition, the defense had attempted to argue that the maximum sentence was excessive because shorter sentences were discussed during unsuccessful plea negotiations.
Rathbun said it is a normal part of the legal process for the prosecution to make offers that are lower than what they believe the defendant deserves. The purpose is to resolve the matter without the victims having to testify on the stand.
Rathbun argued for the 15-year term given the egregious nature of the crime.
"If this fact pattern doesn't require the maximum allowable sentence, than there is no fact pattern that will do so," he said.
Reed's attorney, Alaina Finan, had attempted to argue for a lesser sentence because Reed will be separated from his 5-year-old son, who she said is his "pride and joy."
"Not only is this an excessive punishment, it's also punishing an innocent child who had nothing to do with any of this," she said.
Her client will also lose his home and his business. Finan had included character references in the report.
Judge McKeighan stopped her, saying he could not consider those references.
"I have to disregard them. Each and every one of them says 'he would never do such a thing.'" McKeighan said. "He was convicted."
Reed asked the judge to serve his sentence under house arrest, so he would not be separated from his son.
"Please allow me to be more than two phone calls a day," he said.
"I want to be in my son's life. Please allow me to serve any sentence you hand down from home," Reed said.
McKeighan said he found it "amazing" that Reed would make such a statement asking to be allowed to see his child, when he was convicted of sexually abusing a child. McKeighan noted that Reed's statement was all about him.
"You believe I should be sympathetic?" he said.
McKeighan sentenced him to the maximum charge of 15 years on the aggravated second-degree sexual abuse count, seven years on the sex abuse count and one year on the endangering the welfare of a child charge — all to be served concurrently.
Rathbun praised the cooperation of the victim and her family that made the prosecution possible. He also said he believes the Legislature needs to change the sentencing guidelines in these cases. The sentence ranges vary a great deal based upon the type of sexual contact with the child.
Finan said she plans to appeal the case on the grounds that the sentence was excessive and her client was never directly identified by name as the suspect by the victim in court.
Reed could have faced up to life in prison on the top count of predatory sexual assault against a child. The jury acquitted him on that charge, which accused him of having sexual intercourse with the girl.
The trial, the first in Washington County Court since the COVID-19 pandemic, lasted a little over a week.
Michael Goot covers politics, crime and courts, Warren County, education and business. Reach him at 518-742-3320 or mgoot@poststar.com.