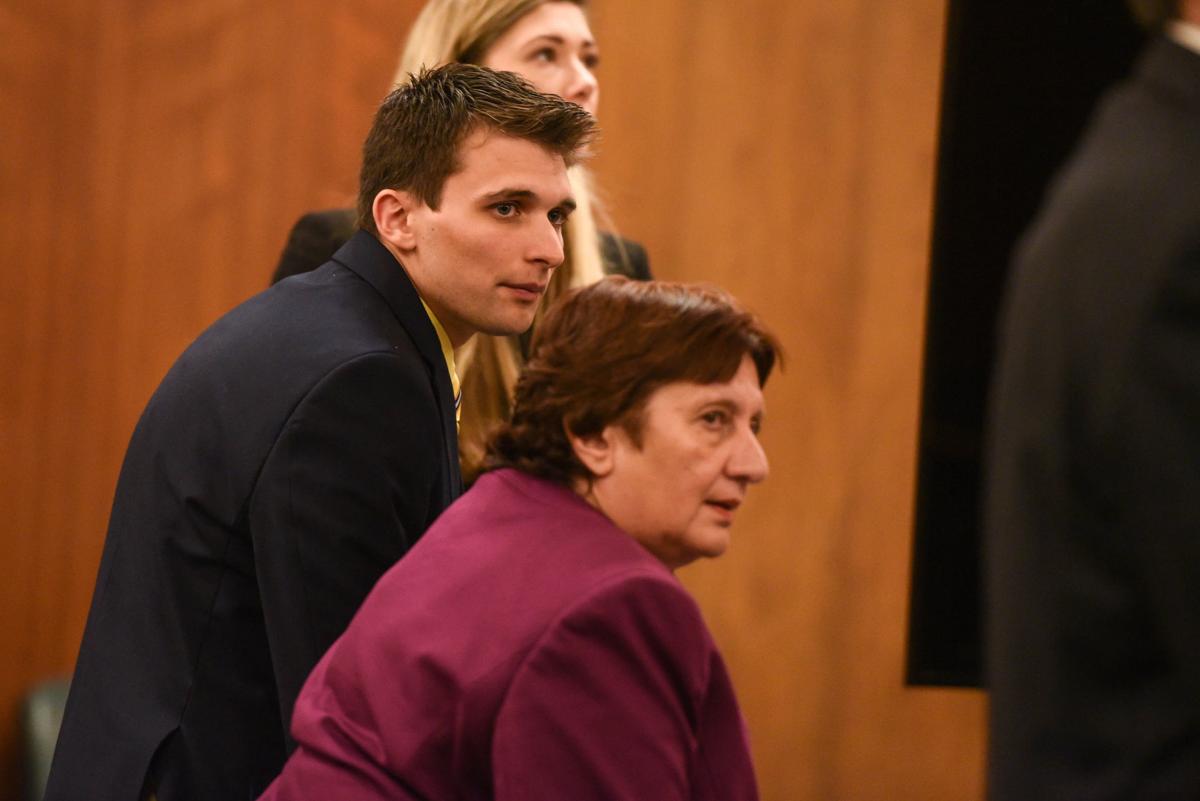 QUEENSBURY — Warren County Court Judge John Hall has rejected a request for a retrial for Alexander West in the fatal Lake George boat crash that killed an 8-year-old girl.
West had filed the appeal seeking a new trial on the grounds that he was represented by "ineffective counsel" during the trial by the team of attorneys, Cheryl Coleman and Kathryn Conklin.
West, 28, is serving a 5- to 15-year sentence after being convicted on second-degree manslaughter and lesser counts for the 2016 crash that killed Charlotte McCue and seriously injured her mother. West was shown to have acted recklessly in operating the boat after using drugs and drinking alcohol during the Log Bay Day lake party.
Among the specific issues that West raised in the appeal was that his attorneys did not seek another person to testify about the accident after Hall ruled that their intended witness was not an expert in accident reconstruction and limited his testimony.
The witness analyzed the damage to the boats and testified that he believed that the collision was the result of boats crossing over each other and not West's boat overtaking the one driven by Robert Knarr, who is the grandfather of the girl. The witness said he believed that West had the right of way in that situation.
In a decision dated March 19, Hall said the attorneys' failure to obtain a new expert was contained in the record and said it could have been part of their strategy since they were able to elicit favorable testimony from the witness regarding the accident.
Hall wrote: "Defendant's expert was not wholly precluded from answering questions relevant to the issue of causation and presented evidence directly rebutting conclusion of the people's expert."
"The cause of the accident was a central issue in this case," Hall added. "Nothing in the defendant's motion establishes that a different expert witness would have provided more favorable testimony for his defense."
In addition, Hall also rejected a request by West to set aside his sentence on the grounds it was "unauthorized, illegally imposed or otherwise invalid as a matter of law." He said West failed to cite a factual basis for the motion and saw no need for conduct a hearing in the matter.
Hall rejected a third point of argument from West that Coleman should not have enlisted the help of an Albany County prosecutor in preparing his appeal to the Appellate Division of state Supreme Court, which was rejected last fall. The Court of Appeals declined to hear an additional appeal.
West wrote in his motion that he did not want Coleman to seek outside help. Hall rejected West's claim that there was a conflict of interest and said that this issue should have been raised during his appeal to the Appellate Division.
Appeal motions are rarely granted at the trial court level. West could appeal the matter to a higher court. He is serving his prison term at medium-security Collins Correctional Facility in western New York and is eligible for parole in April 2022.
Sign up for our Crime & Courts newsletter
Get the latest in local public safety news with this weekly email.