Saratoga and Washington counties will be among the first in the state to resume in-person felony trials in two weeks as part of a pilot project.
Washington County District Attorney Tony Jordan said the state Office of Court Administration selected three or four counties in each of the state's 13 judicial districts for a test program.
Washington County will be holding four felony trials, with the first one starting Sept. 14.
State officials believe they can accommodate these trials, with appropriate social distancing and other COVID-19 safety protocols in place, Jordan said.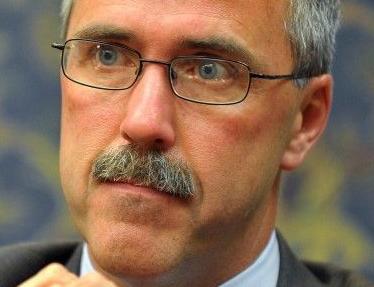 Washington County successfully started convening grand juries in early August, he said, with the juror gathering room in the county's courthouse basement converted into a grand jury room.
Chairs were placed 6 feet apart and tape marks laid on the floor to mark where the chairs are in case they are moved, he said. Plexiglass was put up around the area where Jordan or an assistant district attorney would be and where witnesses would be seated.
"It's a little slower, but it's worked so far," he said.
The most high-profile trial on the docket involves Brian Hafer, 36, charged with felony kidnapping. Hafer, of Missouri, allegedly took two girls from Whitehall on Aug. 30, 2019 after Bradley R. Mittler met them online by posing as a 17-year-old.
The girls, who were 14 and 15, were believed to have accompanied the men willingly to Ohio, telling their parents they were going to Maine with another parent. They could not legally consent to accompany the men, however, because they were minors.
Mittler, also of Missouri, agreed to a plea deal in January that included a 15-year prison sentence.

Hafer rejected a plea deal that included a nine-year prison sentence, and his trial was to have started in late March before the pandemic hit.
"That one will be tough, because we have witnesses from out of state. Those are all challenges that will have to be resolved and worked out here in the coming weeks," Jordan said.
The goal is to have witnesses appear in person. Jordan said he is waiting to see what the final plan is from the Office of Court Administration about where jurors, witnesses and the prosecution and defense teams will sit.
"The courtroom will look dramatically different," he said.
One of the other trials involves Michael R. Zakrzewski of Watervliet, a three-time felon who allegedly used two fake $100 bills to pay a fine for a misdemeanor criminal contempt conviction.
Saratoga County District Attorney Karen Heggen also has a couple of cases on the docket for the resumption of in-person trials. Defendants include Melissa LaPoint of Moreau who allegedly set fire to her home on Sand Hill Drive in the Sisson Reserve Apartments on Aug. 16, 2018. No one was injured, but at least one child was home at the time.

LaPoint has been charged with felony counts of second-degree arson, third-degree arson and misdemeanor counts of reckless endangerment and endangering the welfare of a child.
Heggen said she is waiting for more details from the Office of Court Administration on how in-person trails are going to work.
"The pandemic has brought about all kinds of challenges and changes and moving back to having jury trials is just another one that my office faces," she said. "We will rise to the occasion and we will do our job to seek justice for everyone involved in the criminal justice system, which includes the crime victims, our community and the defendant."