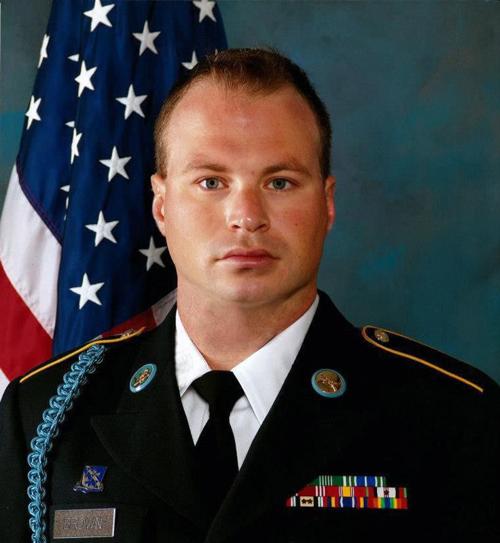 ELIZABETHTOWN — The Ticonderoga man who shot and killed a friend last December apologized Tuesday before he was sentenced, then argued with a judge before he was ordered to serve 25-years-to-life in state prison.
Michael E. LaRock seemed to fight back tears as he apologized to the family of murder victim William "Liam" Brown. He said he would do "anything" to undo what he did.
"I am sorry for your loss. I can't ask for your forgiveness, I have no right to do that," he said.
He did not offer any details or motive for what prompted him to fire a handgun into his 37-year-old friend's face, but he credited Brown for "saving" him by forcing him to get the mental health counseling he needed.
His remarks and actions did not persuade Essex County Judge Richard Meyer that he was truly remorseful, the judge saying his comments during an interview with the county Probation Department for a pre-sentencing report "read like you're a victim." He blamed mental health and alcohol issues for his behavior, but made no effort during prior criminal convictions to rectify those problems, Meyer said.
The judge also questioned LaRock's claims he didn't remember shooting Brown, pointing out that there was grand jury testimony that LaRock told a woman the day after the shooting, when he was on the run, that Brown begged for his life before he was shot.
LaRock, 39, took exception to that statement, which Meyer said came from sworn grand jury testimony of the female witness. He made an inaudible comment that caused the judge to threaten to hold him in contempt of court, and LaRock begrudgingly apologized seconds later after being counseled by his court-appointed defense lawyer, Eric Schwenker.
Meyer called LaRock's actions "despicable, inhuman, repugnant" before recommending that he never be released from prison.
The judge's interaction with LaRock came after Meyer heard emotional victims impact statements from four relatives of Brown, a U.S. Army veteran who achieved the rank of specialist and served three combat tours in Afghanistan and Iraq before returning home to Ticonderoga with post-traumatic stress disorder.
His father, William Brown of Putnam, said his son was the fourth generation in the family to serve in the military. He said LaRock was a coward for not having the courage to say why he "executed" his son.
"You cowardly took his life with no remorse," William Brown said.
His stepmother, Angela Brown, said Brown was given no chance to defend himself, and questioned, "How can this happen in my little town?"
Brown's mother, Claire Brown, said no sentence will satisfy her as she has battled depression and anxiety in the months since her son was killed.
"I am brought to the edge of what a mother can stand, to the edge of sanity," she said.
Brown's grandmother, Joan Hier, recalled in a statement read into the court record by a victims advocate that her grandson visited her every day he could, and that he had studied theology at Concordia College and wanted to help others battle substance abuse.
Brown was killed the night of Dec. 13 at a home on Lonergan Lane in Ticonderoga, and his body was taken to the LaChute River by LaRock, his father Donald LaRock and friend Joshua Smith and thrown in the water at Bicentennial Park. It was discovered the next morning.
Michael LaRock had fled Ticonderoga at that point and was located four days later in a friend's home in St. Lawrence County, near the Canadian border, having been driven there by his father.
Smith and Donald LaRock were charged for assisting after the homicide. Smith was sentenced to 1-1/3 to 4 years in prison on Nov. 7, while Donald LaRock was scheduled for sentencing Tuesday after his pleas to charges of hindering prosecution and tampering with physical evidence.
Meyer sentenced Donald LaRock after hearing from Brown's family and finding Donald LaRock lied to the county Probation Department during a pre-sentence investigation.
"Your son executed a combat veteran with no opportunity to defend himself. I think if he had an opportunity, it would have been different," William Brown told him.
Donald LaRock apologized to the Brown family, and pointed out he helped authorities recover the gun used in the killing, and detailed where it came from.
Despite having helped dispose of the body, he said he didn't know his son shot anyone when he drove him north.
Meyer, though, said he was "incredulous" about that comment in light of the assistance with dumping Brown's remains.
He imposed a 3 2/3- to 11-year (corrected) prison term, undoing a plea deal that called for a one-year jail term in light of Donald LaRock's violations of the terms of release from jail after his September guilty pleas.
Don Lehman covers police and court matters, Warren County government and the outdoors. He can be reached at 518-742-3224 or dlehman@poststar.com
Sign up for our Crime & Courts newsletter
Get the latest in local public safety news with this weekly email.