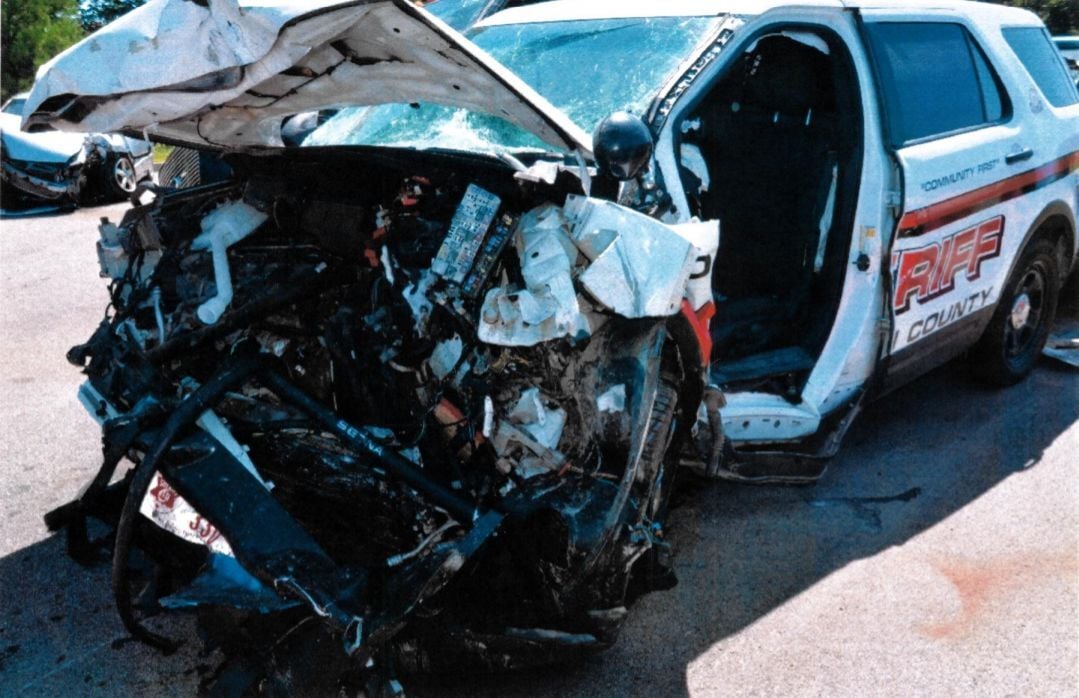 A Washington County sheriff's deputy has been cleared of criminal conduct in an August 2019 collision in which he fell asleep at the wheel and crashed his SUV into an Argyle woman's vehicle, killing her.
Attorney General Letitia James' Special Investigation and Protections Unit released a report on Thursday finding that there was no criminal liability on the part of Deputy Cori Winch in the crash, which occurred in the early morning hours of Aug. 19, 2019.
Winch was returning to the police station after responding to a call to conclude an overnight shift that he did not normally work.
He was traveling north on Route 40 in his 2017 Ford Explorer police SUV at about 6:37 a.m. when he approached a slight curve in the road at the crest of a small hill.
He continued to travel in a straight line over the double solid line and hit a blue 2014 Honda CRV driven by 72-year-old Susan J. Harrington. Harrington was killed instantly.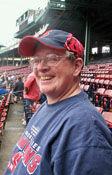 She was a well-known figure in town and she and her wife, Joyce J. Paul, sold baked goods under the name Effie's Baked Goods.
The accident happened near the Sweet Road intersection.
Investigators reviewed surveillance camera footage, cellphone records and examined both vehicles.
The report said that Winch had been off for seven days before reporting for a midnight to 7 a.m. shift. — which was not his usual shift.
Winch had just finished investigating a car-deer accident and was heading to the Sheriff's Office on Route 22 in Salem to wrap up his shift at 7 a.m.
He had sent text messages to his then-girlfriend just after 6 a.m. that he was exhausted and that he could not wait to sleep, according to the report.
State police had also looked at whether carbon monoxide poisoning had played any role since Ford Explorer police vehicles had been found to have issues with exhaust leaking into the vehicle cabin. A test found no carbon monoxide in Winch's blood.
The report said Winch may be faulted for failing to perceive that he was at risk for falling asleep while driving a vehicle while fatigued. However, failure to perceive a risk does not rise to criminal liability.
"Rather, the law, requires that in order for criminal liability to attach to a person's conduct, there must be some showing that the person engaged in some additional blameworthy or risk-creating conduct in addition to the failure to perceive a particular risk," the report said.
Winch was not texting or using his computer and he was not under the influence of alcohol or other substances that would have affected his ability to operate the vehicle safely, according to the report.
Winch had told officers that he had no memory of the crash. He was severely injured in the crash, with a broken leg and hip injuries. The report found that Winch did not take any action to turn the steering wheel or apply the brakes.
The Special Investigations and Protections Unit recommended that the Washington County Sheriff's Office and other law enforcement agencies install advanced safety features in their vehicles, such as lane departure warning systems.
"After an exhaustive examination of the facts surrounding this incident, we determined that Ms. Harrington's death was a horrible and unintentional tragedy. In order to prove warrant criminal conduct, the officer involved must have knowingly engaged in behavior that would have caused a substantial risk and threat," James said in a news release.
"More must be done to prevent this from happening in the future, and I urge the Washington County Sheriff's Office and other law enforcement agencies to take the steps necessary to prevent and safeguard against fatigue at the wheel. Ms. Harrington's death was untimely and heartbreaking, and I offer my deepest condolences to her family, friends, and loved ones."
Harrington's wife and executrix of her estate, Joyce J. Paul, filed a lawsuit in state Supreme Court of Washington County against Washington County, the Sheriff's Office and Winch over the death. The lawsuit seeks monetary damages but does not include a specific figure.
The case is still pending.
Washington County Sheriff Jeff Murphy said in an email that Winch has recovered from his injuries and his still employed by the agency. He would not comment on the litigation.
Michael Goot covers politics, crime and courts, Warren County, education and business. Reach him at 518-742-3320 or mgoot@poststar.com.