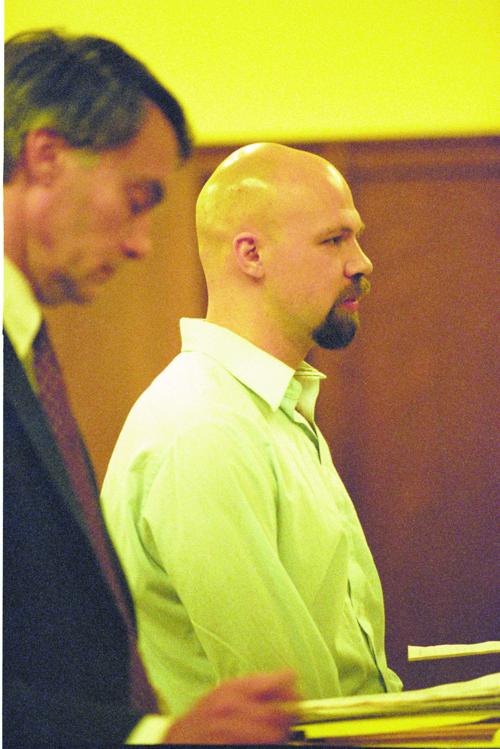 The former Warren County man who raped and tried to kill a 12-year-old girl while she was on vacation near Brant Lake nearly 25 years ago is up for parole, and local police and a former prosecutor are asking the state Parole Board to keep him in prison.
Patrick H. May is eligible for release on Aug. 17, 2020, according to the state Department of Corrections and Community Supervision. A parole hearing is scheduled in April.
May, 56, was a resident of Hague when he spotted the victim riding her bicycle in the early evening of Aug. 11, 1995. He grabbed her, drove her to a remote wooded area of Hague and repeatedly raped and sodomized her, choking her unconscious and leaving her naked and for dead.
She awoke and made her way to the nearest home on Dodd Hill Road, and was able to provide police with a description of her attacker and a partial license plate number for his car.
The horrific attack drew national media attention, and a massive police response. May, who lived in Syracuse but was staying with family members a few miles away, was arrested six days later, convicted of rape, kidnapping, sodomy and attempted murder, and sentenced to the maximum.
That sentence was 75 to 150 years in state prison, but under state law May is eligible for parole after 25 and will serve a maximum of 50.
A number of the investigators and prosecutors who worked on the case, as well as the victim and her family, plan to advocate for his continued imprisonment. Former Warren County District Attorney Sterling Goodspeed, who prosecuted the case, said he was retrieving documents and court transcripts to submit to the Parole Board.
"I will do all that is humanly possible to keep him where he is," he said of May.
One of Warren County Sheriff Bud York's last acts as sheriff, before he retired Tuesday, was to write a letter urging the Parole Board not to release May because "he will offend again." He said numerous investigators who involved with the case were also contacting the parole board.
York was a state trooper in 1986 when he arrested May for raping a neighbor, a case in which he pleaded guilty to felony sexual abuse and served two years in state prison.
York said he still vividly recalled the 1986 case, and how traumatized the victim was.
"She told me this young man with long red hair and red mustache and beard very calmly walked up to her door and came into her residence without asking," York wrote. "She was somewhat alarmed but he was talking to her in a low voice and asked to have sex with her and she told him no and to get out. He refused and then physically restrained her and forced her into her own bed and verbally threatened to kill her if she did not do as he said. Over the course of the next four hours he raped and sodomized her and when he finally left, he again threatened her."
May left Warren County for a period of years, and returned to visit family when he abducted and raped the girl in 1995.
His release on parole is viewed as unlikely, but he will be eligible for "conditional release" in 2028 if he is denied parole between 2020 and 2028.
As a two-time sex offender, he also faces possible sex offender civil confinement if he is paroled.
Don Lehman covers police and court matters, Warren County government and the outdoors. He can be reached at 518-742-3224 or dlehman@poststar.com
Sign up for our Crime & Courts newsletter
Get the latest in local public safety news with this weekly email.