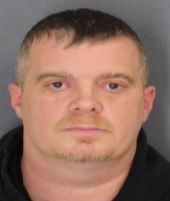 KINGSBURY — Police have arrested a Kingsbury man for allegedly possessing an illegal assault rifle.
Daniel Clothier, 50, is accused of having a semiautomatic rifle with a pistol grip and capabilities of accepting a detachable magazine, according to a news release.
It is illegal in New York to buy a detachable magazine.
Clothier was charged with felony third-degree criminal possession of a weapon. He was arraigned in Washington County Centralized Arraignment Court. Bail was set at $250 cash bail, $1,500 insurance bond or $2,500 unsecured bond.