Two Vermont residents were arrested Friday after a two-county police pursuit that began in Queensbury and ended with their stolen pickup truck crashing in the village of Fort Edward.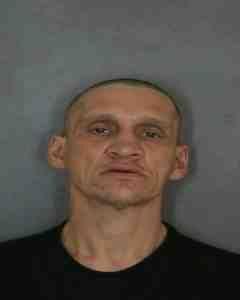 The driver, Grover W.A. Pangburn, 46, of Rutland, Vermont, was charged with felonies of third-degree criminal possession of stolen property and four counts of first-degree reckless endangerment, as well as misdemeanors of unlawful fleeing a police officer in a motor vehicle, third-degree aggravated unlicensed operation, reckless operation and vehicle and traffic violations. He was arraigned and taken to the Warren County Jail without bail.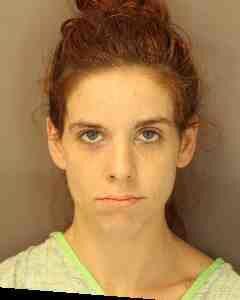 His passenger, Ashley M. Short, 32, of Danby, Vermont, was charged with a felony of third-degree criminal possession of stolen property, police said.
The incident, according to a news release, began about 2:30 p.m. Friday when Warren County dispatchers received reports of a woman appearing to be impaired and stumbling in a parking lot at the outlet plazas in Queensbury.
Officers found the woman in a pickup truck and she appeared to be suffering from an "altered mental state," police said.
Authorities requested emergency medical services, but a man later identified as Pangburn, who was with the woman, got in the driver's seat and drove off with the woman. As he was leaving, the pickup nearly struck another patrol car that was responding, police said.
Police attempted to stop the pickup, but ended the pursuit because of heavy traffic on the Northway. Officers, who continued to watch the pickup truck from a distance, learned that the pickup was a stolen vehicle.
Pangburn drove in an "incredibly reckless manner, placing the public at great risk," police said, and officers reactivated emergency lights and sirens in an attempt to stop the pickup.
The vehicle continued into Washington County and was involved in a crash in the village of Fort Edward, at which point the man and woman attempted to flee on foot but were soon apprehended by police.
No one was injured as a result of the crash, police said.
Short was wanted by the Vermont Department of Corrections on outstanding charges of assault and robbery with a weapon and several probation violations, police said. As a result, she was charged with being a fugitive from justice and is awaiting extradition procedures.
The Warren County Sheriff's Office was assisted at the scene by New York State Police, including the State Police Aviation Unit, the Fort Edward Police Department, the Washington County Sheriff's Office and the West Glens Falls Emergency Squad.