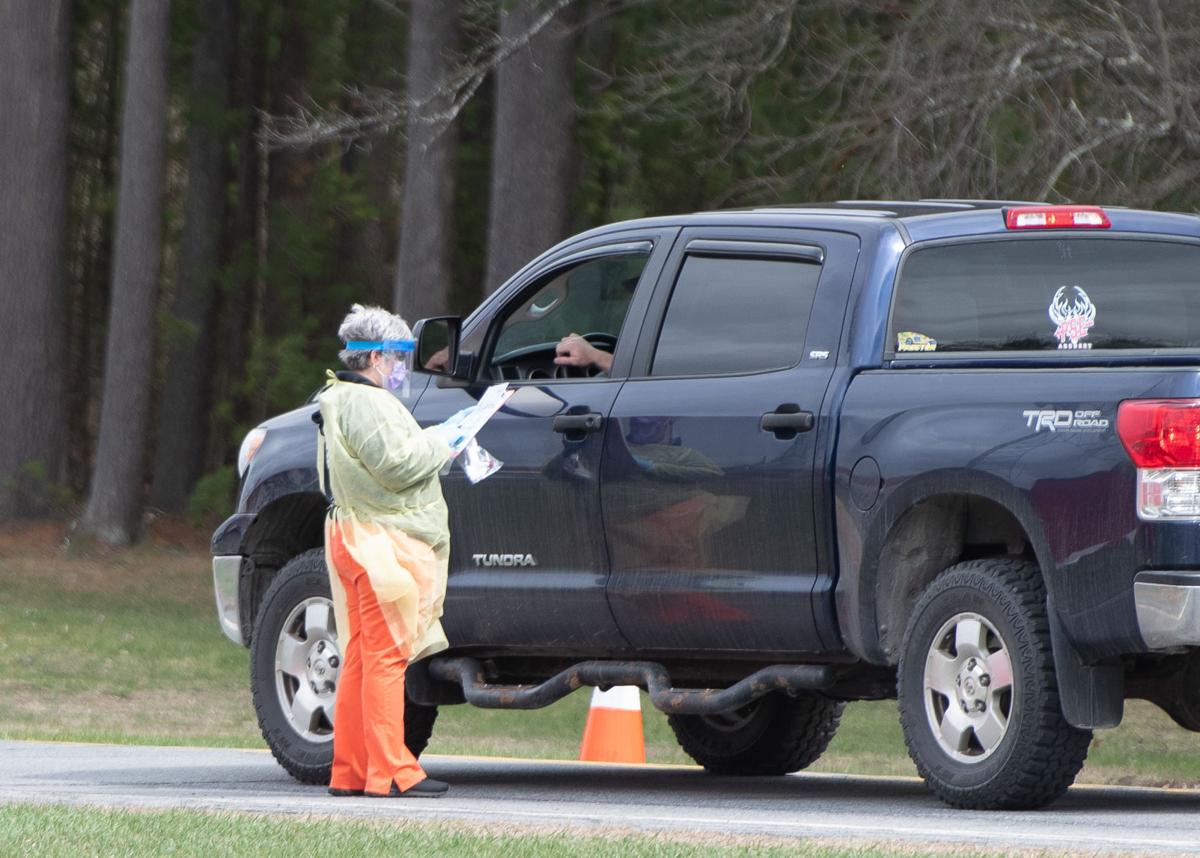 With cases skyrocketing, people are looking for COVID tests just as tent sites have closed for the winter.
But although testing has largely moved indoors, it is still widely available.
"Doctors will offer testing or point you in the right direction," said Hudson Headwaters Health Network spokeswoman Jane Hooper. "If you call your physician's office because you have some kind of exposure or suspected exposure, your doctor's office will likely say, 'Come on in and we'll test you.'"
There are tests at most Hudson Headwaters Health Network offices. If your doctor doesn't have a test, the physician can order one for you to get at the Warren County testing site in Queensbury.
The Warren County site is still outdoors. Many others have moved inside, but have people coming in through a side entrance or waiting in their car until they are called. State-run sites are still doing drive-up testing, in which people simply roll down their window and get swabbed.
The test involves swirling a Q-tip inside each nostril, trying to collect fragments of the virus.
You can skip your doctor altogether by calling the New York State COVID helpline at 1-888-364-3065. Workers will screen you over the phone and then help you find a testing site.
People can also sign up online to get an appointment for a self-administered test at CVS, Kinney Drugs or at the Fort Edward Price Chopper on Tuesday mornings. But all those tests are the PCR test, which is sent to a lab. Results are generally available in two or three days, but it can take longer.
The most popular test is the rapid test, which can offer results in as little as 15 minutes.
Schools that are running random testing have used the rapid test. But it is not as accurate as a PCR test unless the person has symptoms, and it's also not accurate if the person has had symptoms for seven days or more.
Many urgent care sites have the rapid test, which they use for people who have symptoms. Be careful, as fees can be charged. New York state advises everyone to ask about the fees in advance.
Want to stay home? There are at-home test kits now. To order one through New York state, you must first complete an online screening. If the system decides a test is necessary, it will allow you to order a kit. To begin the process, go to https://coronavirus.health.ny.gov/find-test-site-near-you.
It is a lengthy process: You must wait for the kit to arrive, use the nasal swab and send it to a lab for processing. Days later, you will receive the results.
Labcorp and Quest Diagnostics are among the companies selling at-home kits. They also sell them through their websites for free to those who have symptoms, whether or not they are insured. For those who are not sick, the kits run about $120 to $130.