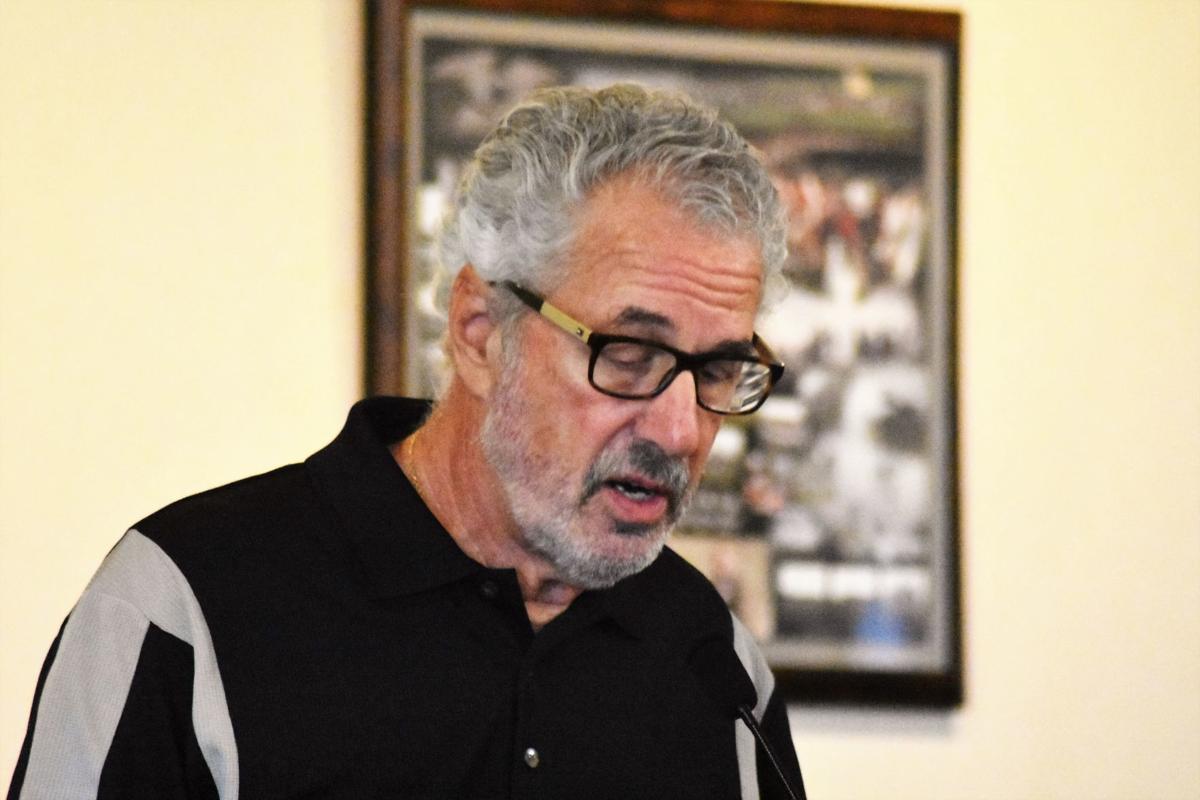 FORT EDWARD — For many years, members of the Cossayuna Lake Improvement Association have worked to improve the quality of the lake, often using their own money for invasive species treatment and harvesting.
But it's never enough, said Richard Kahn, a volunteer with the association.
After detailing current needs during the Washington County Board of Supervisors regular monthly meeting on Friday in Fort Edward, Kahn asked the board for $25,000 to help them with continued lake improvement.
"We are now faced with a never-ending battle with nature," Kahn said about the lake community in the Town of Greenwich. "We are always falling short of funds ... We could use Washington County's financial assistance."
According to Kahn, there are a little over 300 houses around the lake, with 100 of those being year-round homes.
"Over the last decade, the lake has become revitalized as many residents have renovated our old camps and turned them into year-round homes," Kahn said. "We have worked hard to maintain the health of the lake, not an easy task. We are all volunteers; we are giving of our time, giving our money."
Kahn said that the Lake Association members generate an average of $45,000 in contributions from members and one year, to buy a much needed harvester, they chipped in an additional $36,000.
"There's a lot of generosity around the lake," Kahn said. "We take the preservation of the lake very seriously. But we can't do it alone; we need financial help."
It costs us an average of $25,000 a year for their DEC-approved chemical program to fight invasive species and $30,000 a year to pay for harvesting, he said.
You have free articles remaining.
"We currently get money from Argyle and Greenwich. Argyle gives us $7,800 and Greenwich $5,000," said Kahn. "We are very grateful for that money because it helps us keep the lake healthy, combined with our member contributions."
During his presentation, Kahn admitted, there are times when they can't put chemicals in all the necessary places or do the harvesting because they've run out of money.
"We're not asking Washington County to cover our costs. As you can see, we've put up a lot of money. We're just asking Washington County to help us protect the lake," he said.
Kahn points to the lake's free access boat launch as the reason invasive species enter the lake.
"We get boaters that unfortunately bring invasive species on the bottoms of their boats that are contaminated from other lakes," Kahn said.
Additionally, Kahn mentioned that lake residents are taxpayers, estimating that among just those living around the lake paid over $360,000 to the county.
Several county supervisors asked Kahn about his funding request.
Greenwich Supervisor Sara Idleman asked if a DEC boatwashing station would help, and Kahn said it would.
"I want to commend the Cossayuna Lake Improvement Association," Idleman said. "They have made a big difference in that lake ... it's a beautiful, beautiful lake and I think that the association has worked very hard ... this is something we need to take into consideration."
Other supervisors suggested additional funding sources and Hebron Supervisor Brian Campbell talked about the county's role, mentioning that with so many lakes in the county, paying one might "open the floodgates for all."
There was no action taken on the request on Friday.
Kathleen Phalen-Tomaselli covers Washington County government and other county news and events.