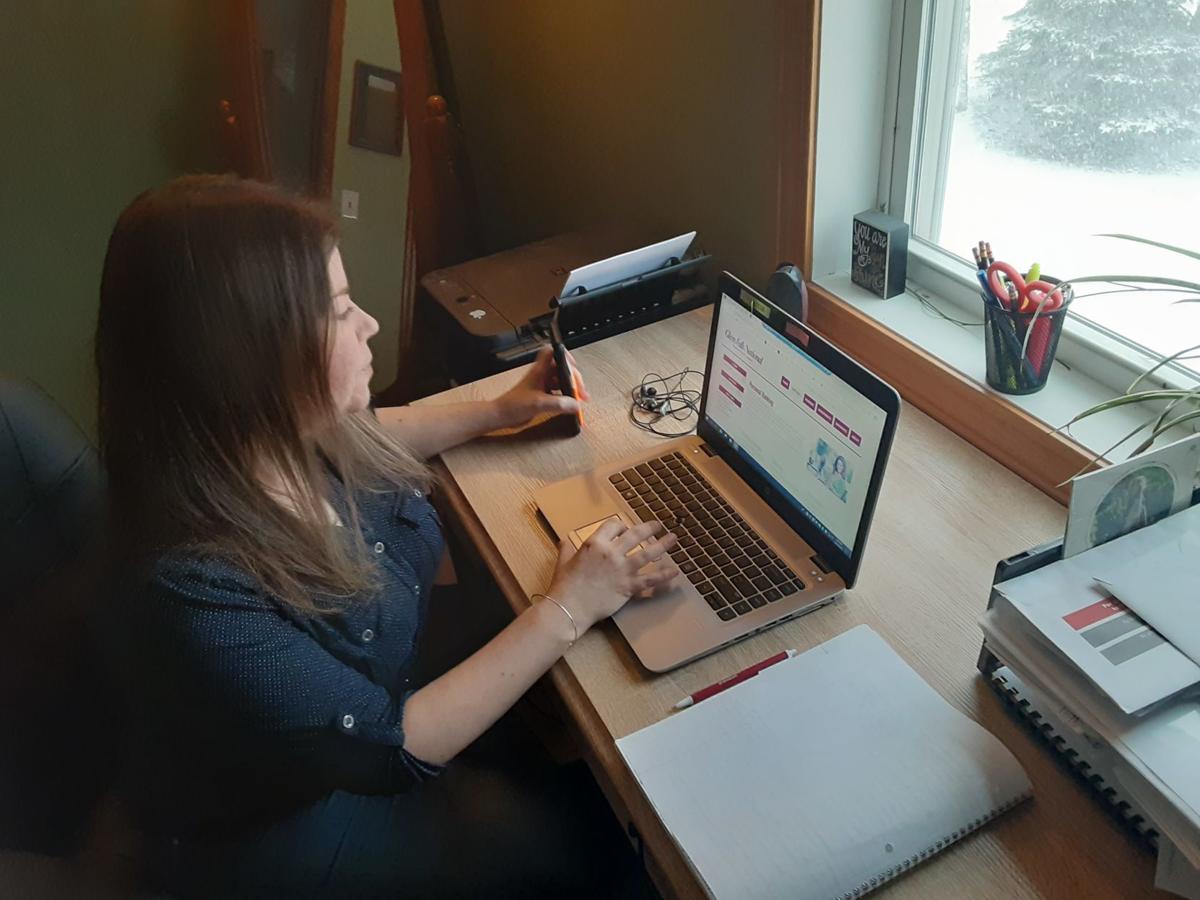 Anna Jolly Duval already has the edge on some of us. She's done this before.
Before she took an office job as marketing manager for content at Glens Falls National Bank, Duval had a job that involved working from her home. So she already had some experience with working remotely when the coronavirus health emergency forced her out of the office.
Many workers throughout the state are being asked to work from home for the same reason. Some of us are figuring out how to do it for the first time.
Duval said she has a dedicated space at home she uses only for work, with a door she can close. This helps her create a working atmosphere separate from her home life.
She suggested trying to stick to a work-like schedule as much as possible.
"Try to keep the structure to your day as close to when you did work in the office," she said. "Get up at the same time, shower, dress ... you might not dress up, but don't work in pajamas. Create a work space in the house ... so you can say 'I'm going to work.'"
Duval said she uses the calendar on her cell phone to set a time to eat lunch. She also sets an alarm for 4:50 p.m., to reminder herself that it's time to wind down and organize for the next day.
Duval said her company uses conference calls to bring employees together each day. In her previous job, they used a social media product called Zoom to teleconference at the beginning of the day.
There are many forms of communication that employees use to stay in touch while working from home, including text and instant messaging. Duval said she finds herself using email quite a bit.
"I find I use a lot more exclamation points when working from home, and emojis, just so people can read your tone," she said.
She also suggested putting some time into making sure you've got the proper equipment if you're going to be doing this for a while. A good printer helps. She said a coworker bought a new chair. Earbuds or earphones might be helpful.
If you're used to typing on a keyboard and a stand-alone screen, as opposed to a laptop, you might see if your employer will let you take that home.
Duval said there are pluses and minuses to working at home. She said sometimes she can focus on work more easily at home, but she misses the camaraderie of the office.
"I'm OK with it for a little while," she said. "It doesn't work for me all the time. I'm sure in a couple of weeks I'll be there, where I'd like to be back (in the office), see people face to face."
Sports Editor Greg Brownell is taking a periodic look at how we're all dealing with the coronavirus in the Glens Falls region. 
Contact Sports Editor Greg Brownell via email at brownell@poststar.com. Follow him on Twitter: @glensfallsse.
Get local news delivered to your inbox!
Subscribe to our Daily Headlines newsletter.