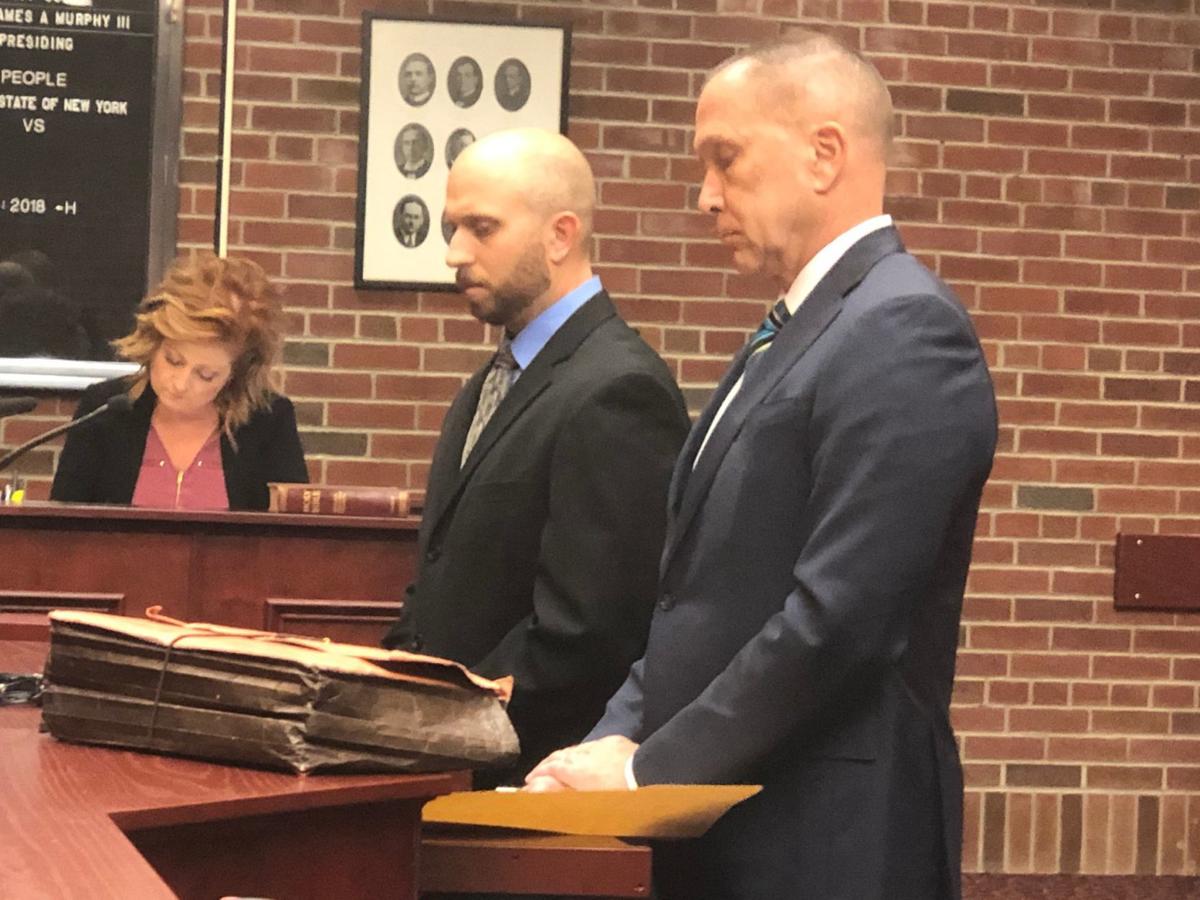 BALLSTON SPA — The mother of the woman who was shot and killed by her husband in their Corinth home last fall wept Monday as she told a judge how the death devastated her and her family.
But Lorraine Tefft told Saratoga County Judge James Murphy that she stood by Eric Rosenbrock, and that his shooting of her daughter, Ashley Rosenbrock, "was not a crime."
"It was an accident," Tefft told Murphy, giving a victims impact statement in County Court. "I would have given my life that night to keep her here for her family and children."
She said she stood by Eric Rosenbrock because that is what her daughter would have wanted. She said she is overcome with grief frequently, but has been bolstered by support from the community and people who Ashley had touched over the years.
She said the "sadness is overwhelming," mentioning that the Rosenbrocks' children say "I want Mommy" when being put to bed at times.
"I am so sad Ashley and Eric's story ended this way. It shouldn't have," Tefft said.
Mr. Rosenbrock, 36, had no statement in court on Monday, saying he instead "made arrangements to speak to my family privately." He appeared to be weeping at times as Tefft spoke.
Murphy told him his decision to clean a handgun in the home with his wife nearby amounted to criminal negligence. He praised Tefft for her grace in dealing with the aftermath.
"No sentence I can impose can ever bring Ashley back to be the mother, wife and daugher that she was," the judge said.
Murphy imposed a 5-year term of probation that was part of a plea deal. If he violates probation, he faces up to 4 years in state prison.
Rosenbrock pleaded guilty Sept. 23 to criminally negligent homicide for what police concluded was the accidental shooting death of 36-year-old Mrs. Rosenbrock in the couple's home Nov. 15, 2018.
He told police he was oiling a handgun and had put a magazine in it and racked the slide when it fired, hitting his wife as she sat on a couch nearby.
The death had a huge impact on the Corinth area, as the Rosenbrocks were well-known for their community involvement, particularly after the death of one of their young children from an infection five years ago. They began an effort promoting "random acts of kindness" in the years that followed the death.
The couple, who had been married for 11 years and had been high school sweethearts, have three other children, who were ages 2, 5 and 10 at the time of the shooting.
Mr. Rosenbrock is a science teacher in the Lake George school district. He was placed on leave from his teaching job in the weeks after the death, but returned to the school in January and is still considered an employee of the district.
He was placed on administrative leave again after his indictment during school summer break, and the state Education Department will review whether he can keep a teaching license.
State records show his teaching license was in good standing as of Monday.
Don Lehman covers police and court matters and Warren County government. He can be reached at 518-742-3224 or dlehman@poststar.com
Get local news delivered to your inbox!
Subscribe to our Daily Headlines newsletter.