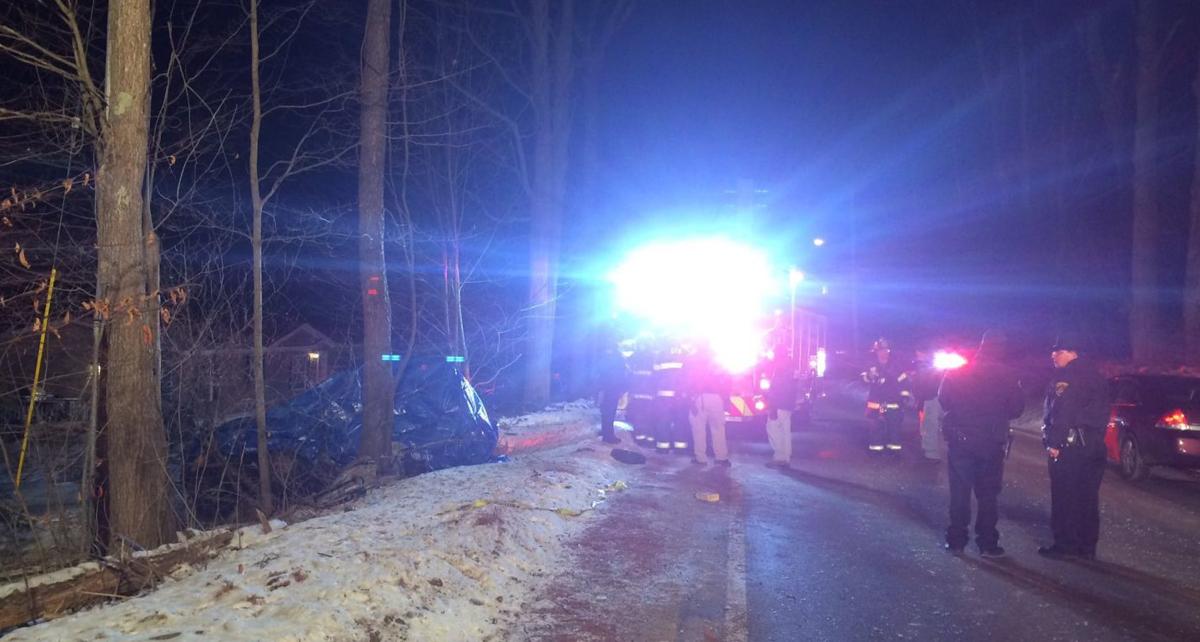 CORINTH — Police believe driving at an "unsafe speed" was the main cause of the Wednesday afternoon crash that killed two young people on Angel Road.
Cody M. Fitzpatrick, 21, of Whitehall, and Genessa M. Coon, 23, of Corinth, died when the 1991 Honda Civic they were in went off Angel Road and hit a tree around 3:30 p.m., according to the Saratoga County Sheriff's office
Coon was driving the car, which was owned by Fitzpatrick, and lost control of it in a curve near Woodcrest Acres Road. Both were pronounced dead at the scene of the crash, and had to be extricated by Corinth firefighters.
Coon had relatives who live nearby, and sheriff's Lt. Michael Bortell said they had left a home near the crash scene moments earlier. But it was unclear where they were headed.
"It's a real tragedy," Saratoga County Sheriff Michael Zurlo said.
Bortell said the speed limit on the road is 45 mph and the curve where the crash happened is recommended for 35 mph, and that an accident reconstruction determined higher speed, which police were not releasing as of Thursday afternoon.
The car's tires seemed to have sufficient tread, the lieutenant said, and the road was not believed to have been icy at the time of the crash.
Autopsies were performed Thursday, and it was determined blunt force trauma caused their deaths. Both Coon and Fitzpatrick were wearing seat belts.
You have free articles remaining.
Police said routine toxicology tests would be performed as part of the autopsy, but results would likely take months.
"There were no signs of any impairment," Bortell said.
Coon was the mother of two young children, and attended Corinth High School. She had worked at a local garden store and at a number of eateries in the region.
Fitzpatrick attended Whitehall High School, and his hobbies included working on and customizing vehicles, including the Honda that was involved in the crash.
In a Facebook post from last November, Fitzpatrick referred to Coon as his "best friend."
Friends took to social media to remember him after word of his death was made public late Wednesday.
"You were such a kindhearted, sweet guy, you'll be missed by many, rest easy dude," wrote Melissa Mansman.
"It still doesn't feel real that this happened. He was a good kid. Rest easy man, RIP," wrote Timmy Martindale Jr.
Services for Fitzpatrick will be held at 8 pm on Feb. 9 at the Michael G. Angiolillo Funeral Home on Broadway in Whitehall. Friends and family may call at the funeral home from 5 pm until the time of the services that day.
It was unclear late Thursday whether services had been scheduled for Coon.