KINGSBURY — State and local officials ceremoniously broke ground Thursday on a section of the Champlain Canalway Trail and Empire State Trail that connects Fort Edward to Fort Ann.
They gathered at Lock C-9 on the Kingsbury and Fort Ann border, where part of the new trail will run.
Andy Beers, director of the Empire State Trail, said projects are underway, connecting from Waterford to Whitehall, but "the biggest single project" for the Empire State Trail is an approximately 10-mile portion that will span the three Washington County municipalities. Work will begin this summer and wrap up during the fall next year.
Beers said the existing Feeder Canal Trail in the village of Fort Edward follows the towpath of the original Champlain Canalway Trail but then turns west to Glens Falls. He said the old canalway towpath is still there, but it peters out. In the way, too, of any recreational trail is Bond Creek, the Champlain Canal and Route 196.
Eventually, all trails will merge into one and bicycles will run through them.
So, the state Canal Corp. will be putting up two pedestrian bridges to cross those water bodies, and a tunnel under Route 196. From there, bikers and hikers can take Towpath Road, before transitioning to New Swamp Road and up to Fort Ann.
"It's a major, ambitious project," Beers said. "We are emphasizing everyone to please respect construction and stay off the trail until it's ready."
Brian Stratton, director of the state Canal Corp., said by next year, the trail "will be welcoming hundreds of thousands of hikers and bikers."
According to a state report, the completed Empire State Trail is expected to attract 8.6 million visitors a year. Of those, about 70,000 are expected to use the Champlain Canalway Trail from Fort Edward to Fort Ann.
For many local officials, the news that work would begin this summer was a victory decades in the making.
Dave Perkins, a community adviser on the Washington County trails ad hoc committee, gave a rundown of how long the trail has been in the making, since at least the early 1990s when the Kingsbury snowmobile club, the Barnstormers, bushwhacked its own trail from Baldwin's Corners Road to Smith's Basin.
Several others instrumental in making the trail happen were also recognized Thursday, including Timothy McInerney, Canal Corp. section superintendent; Gretchen Stark of the Fort Ann Town Board; Laura Oswald, director of economic development for Washington County, and others.
Kingsbury Supervisor Dana Hogan, Fort Edward Supervisor Terry Middleton and Fort Ann Supervisor Richard Moore were also present and excited for the groundbreaking. Several of the three towns' board members were also in attendance.
"For this to come to fruition is really exciting for the town," Moore said.
After officials completed a ceremonial scoop of some dirt, rain started to fall a little harder and a great blue heron perched on top of the lock, preening itself.
Photos: Groundbreaking of Fort Edward to Fort Ann Champlain Canalway Trail
Champlain Canalway Trail groundbreaking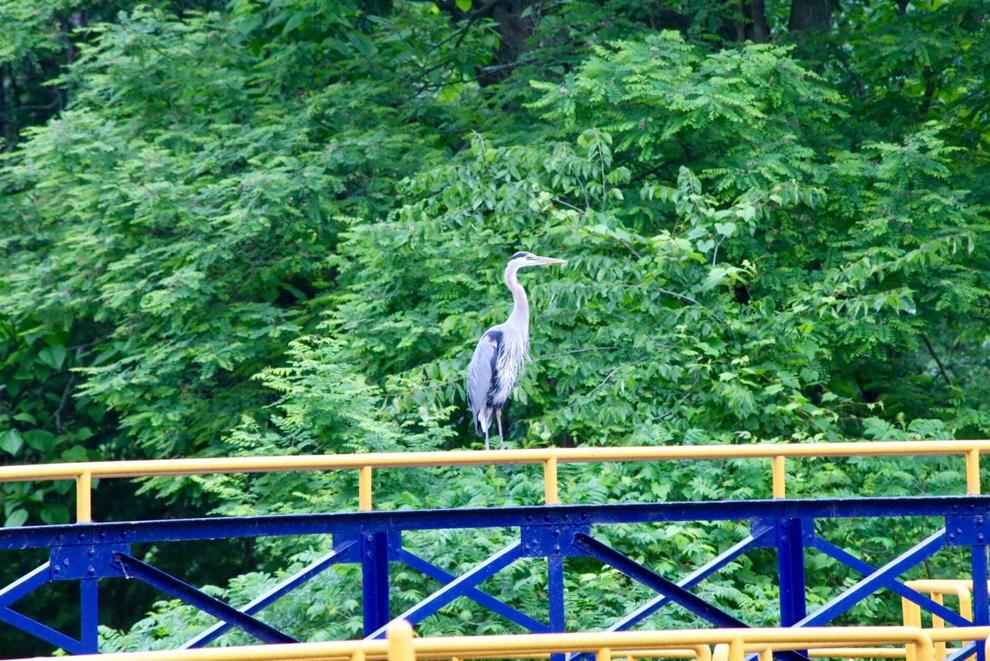 Champlain Canalway Trail groundbreaking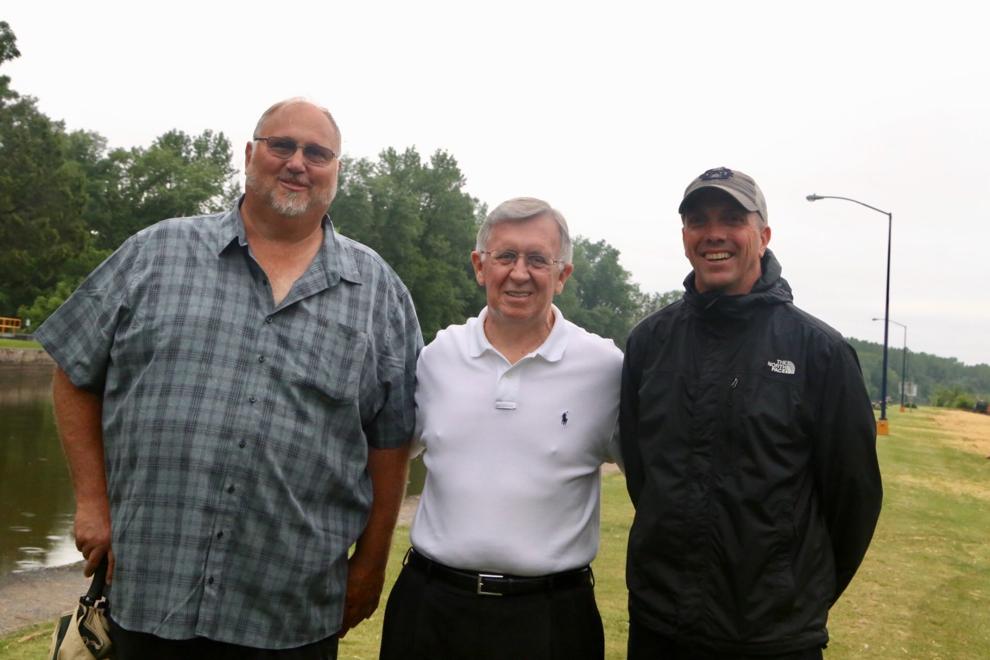 Champlain Canalway Trail groundbreaking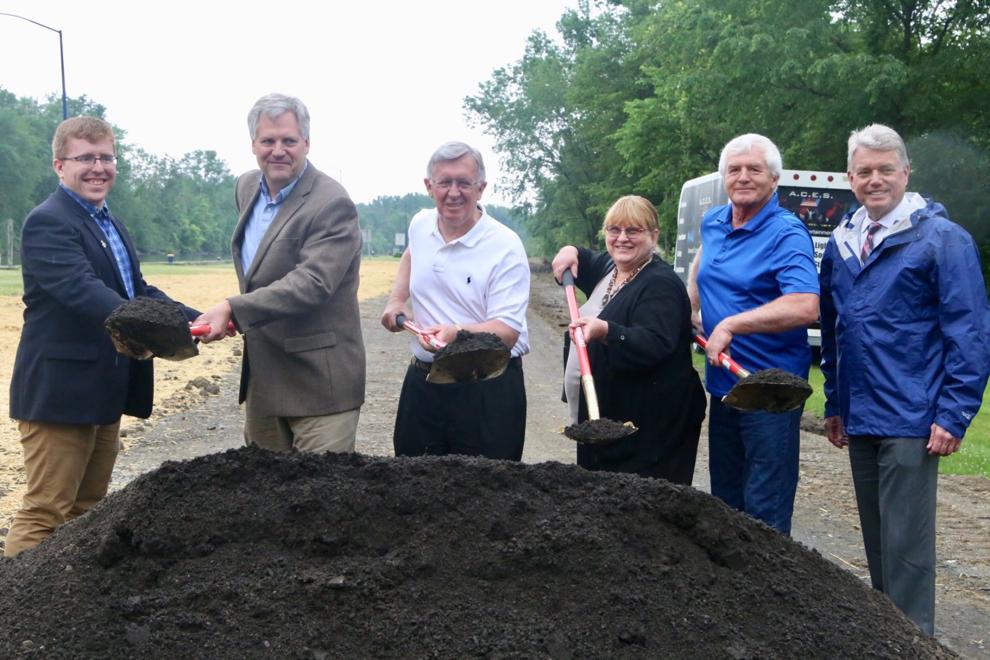 Champlain Canalway Trail grounbreaking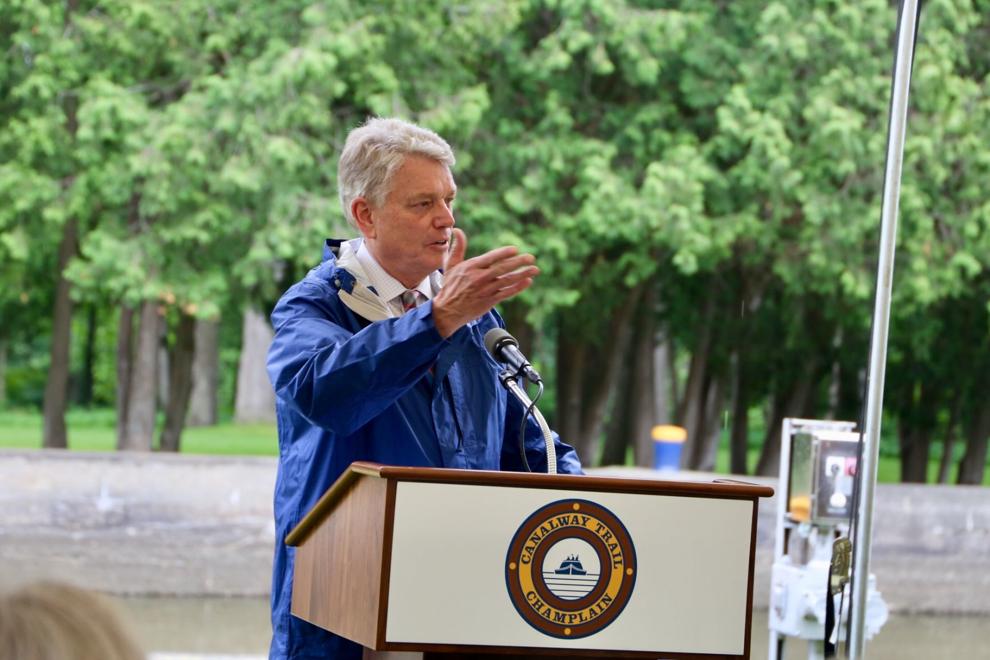 Champlain Canalway Trail groundbreaking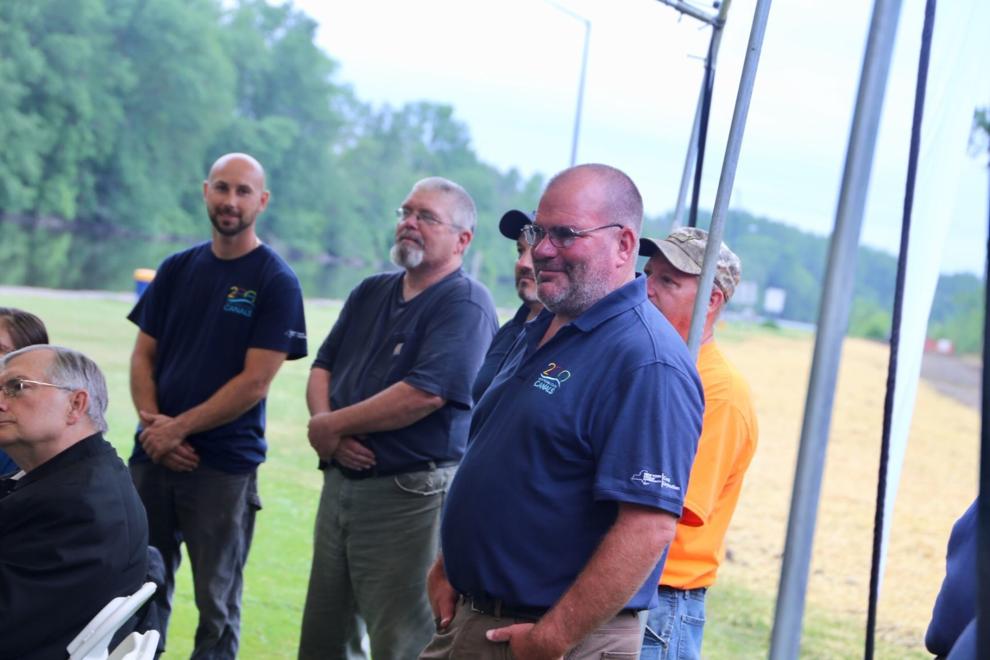 Champlain Canalway Trail groundbreaking
Champlain Canalway Trail groundbreaking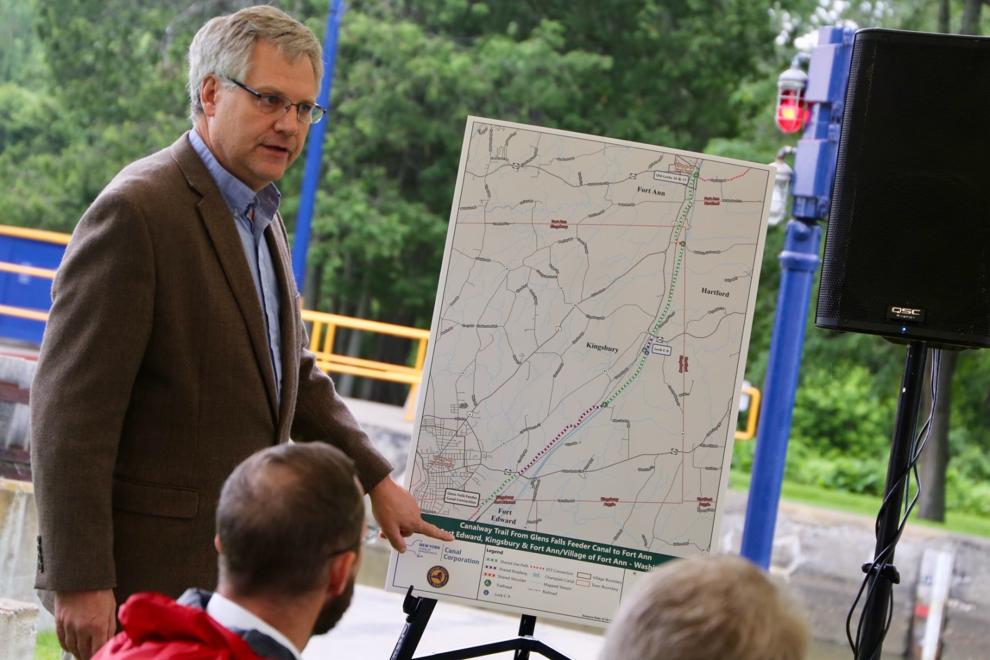 Champlain Canalway Trail groundbreaking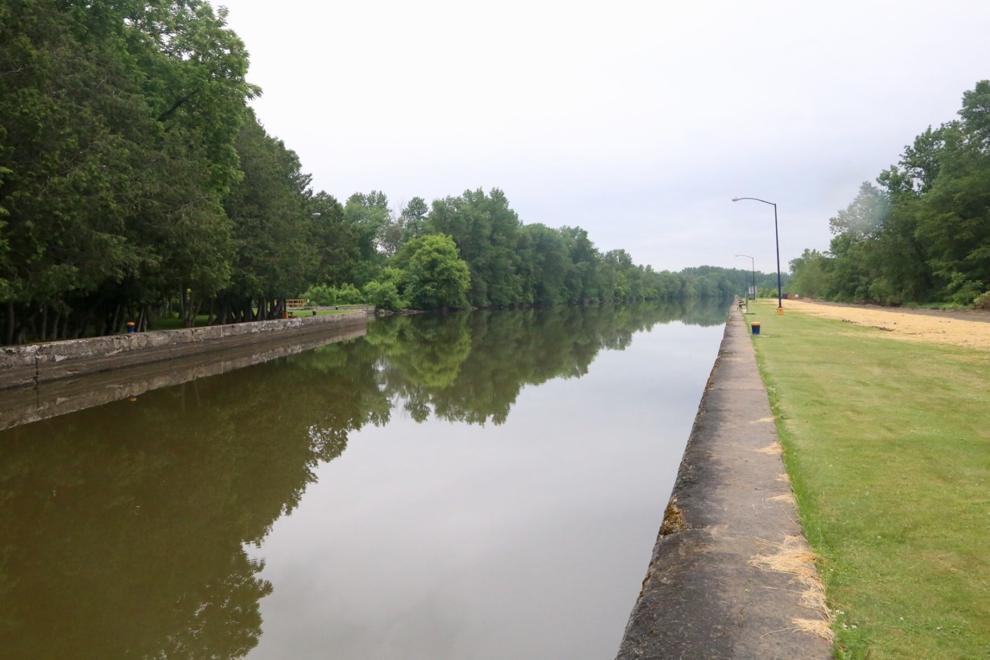 Champlain Canalway Trail groundbreaking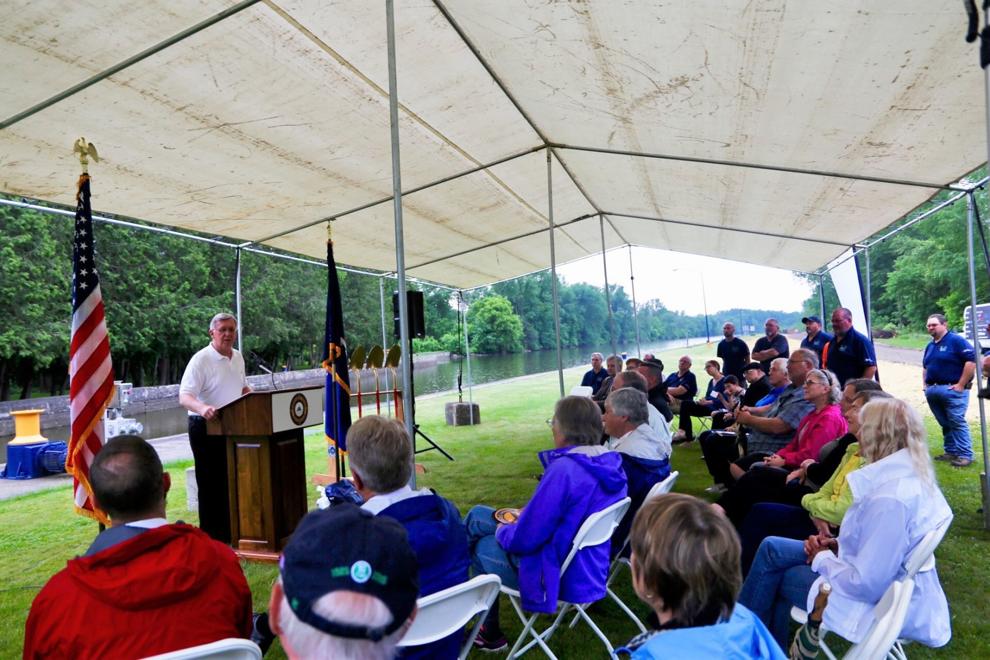 Champlain Canalway Trail groundbreaking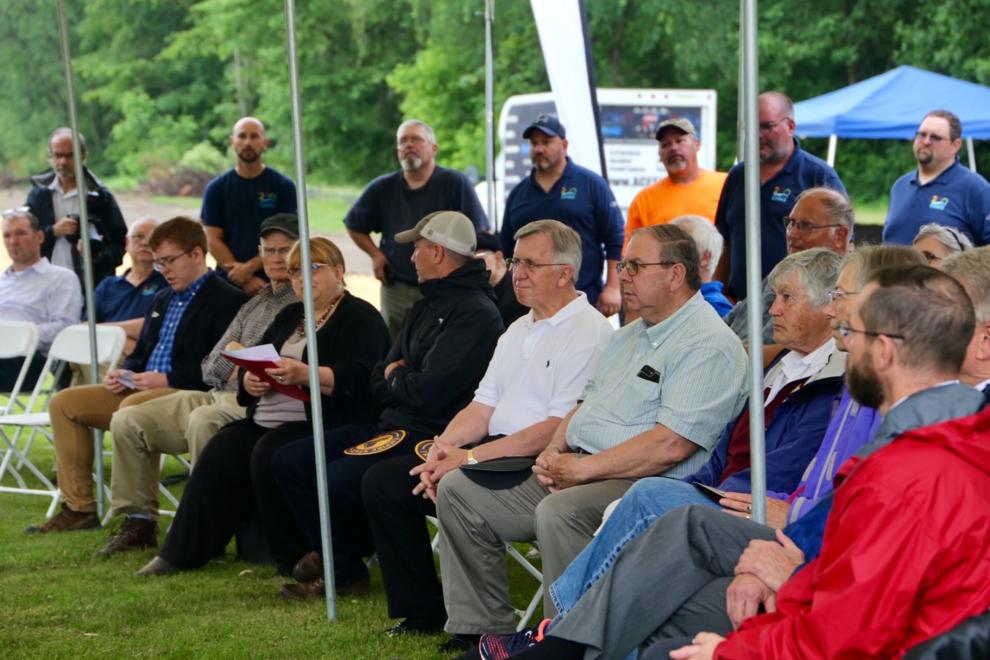 Champlain Canalway Trail groundbreaking