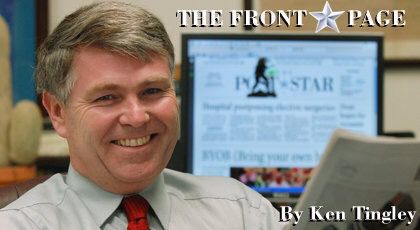 They shut down the most important museum in Washington, D.C. Tuesday.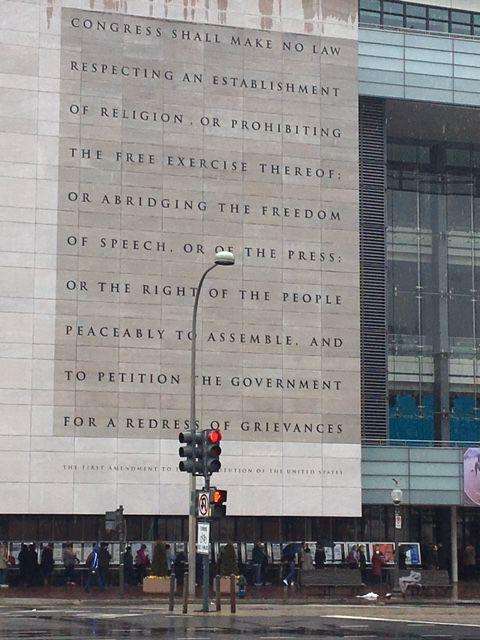 The death of the Newseum has not been widely reported.
Nor has its loss been mourned properly.
It is another indication of how we have lost part of our moral center, a bit of our soul.
It's an indication how little we appreciate the importance of a free press in protecting our other freedoms, while living in a world where 9 out of 10 people cannot write a letter to the editor or depend on a trustworthy source of information.
Consider that for a second.
Just 13 percent of the world's people live in a place with a free press.
So, I had to say goodbye.
I knew that within those Newseum walls, I would find inspiration about a profession that is in trouble, which is being belittled at a time when it should be celebrated.
When I arrived at the Newseum Sunday morning, it was appropriately raining.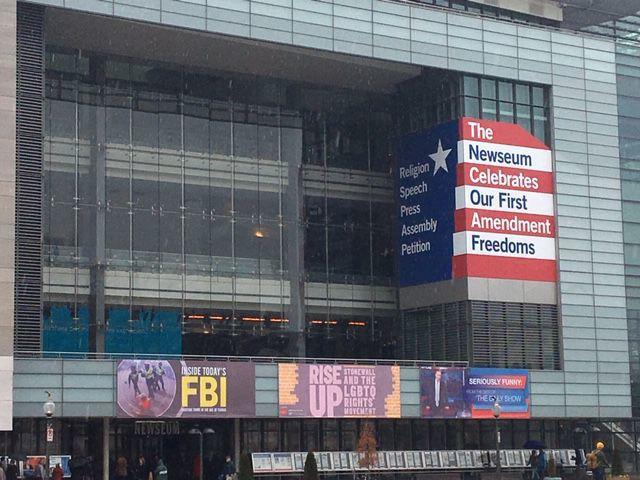 The line started at the main entrance on Pennsylvania Avenue, wrapped around the side of the building down Sixth Street and around the back onto C Street.
They all couldn't be in the news business.
Over its lifespan, the Newseum, despite a $25 admission fee, drew nearly 10 million visitors, but its operating costs were formidable. And once donations from the big media companies dried up, it became apparent that the museum could not be sustained in a city where other world-class museums are free.
"The Newseum was immersive and interactive, challenging younger visitors in particular to understand that our nation's history has been driven by courageous people determined to make this a `more perfect union' by using the rights of free expression," wrote Ken Paulsen, one of its early directors, in USA Today earlier this year. "Sometimes, those heroes were journalists; more often, journalists were there to chronicle the courage of others. An attentive student could walk into the Newseum as a high-schooler and walk out a better citizen."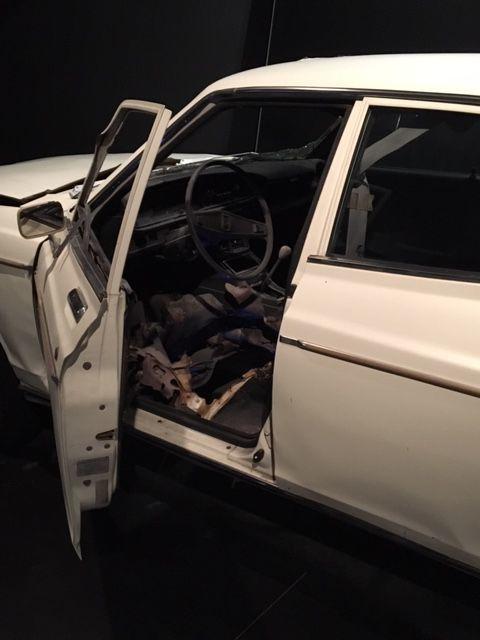 Those students learned about murdered investigative reporters like Don Bolles and Chauncey Bailey; the photographer whose last frame of film showed the World Trade Center crashing down upon him; and how crusading newspaper editors made a difference in the Civil Rights movement.
I found this engraved into one of the Newseum's walls:
Free press is a cornerstone of democracy.
People have a need to know.
Journalists have a right to tell.
Freedom includes the right to be outrageous.
Responsibility includes the duty to be fair.
News is history in the making. Journalists provide the first draft of history.
You have free articles remaining.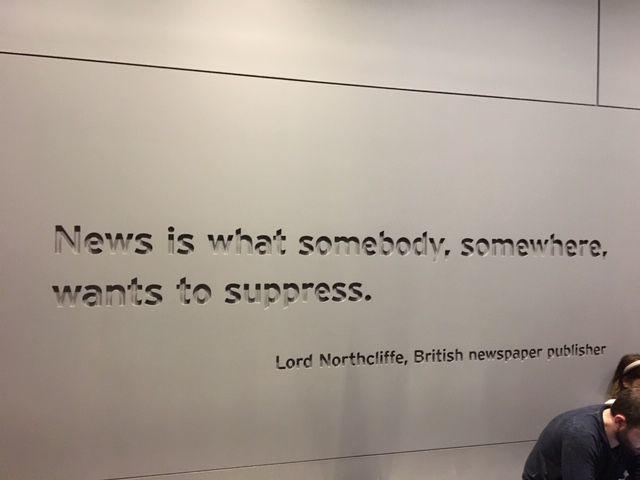 A free press, at its best, reveals the truth.
It's what so few don't understand.
Up on the sixth floor was a collection of newspapers from the Revolutionary War through the murder of five Capital Gazette reporters a year ago.
Each year contained multiple important news stories. Many, I had forgotten about. This building was not just about the First Amendment, but how stories, events unfolded, how we saw it then, and how they remain a part of our history.
Consider this again: The Capital Gazette published a newspaper the day five of its journalists were killed.
There on the wall of the Newseum was the nearly blank editorial page it published that day:
This page is intentionally left blank today to commemorate victims of Thursday's shooting at our offices.
Tomorrow, this page will return to its steady purpose of offering our readers informed opinion about the world around them, that they might be better citizens.
That was written from the back of a pickup truck. The Capital Gazette newsroom was a crime scene at the time.
I spent six hours and 10 minutes at the Newseum Sunday, reveling in our nation's history and the greatest moments of journalism.
The Newseum building was bought by Johns Hopkins University earlier this year.
The 12 sections of the Berlin Wall and the three-story guard tower from Checkpoint Charlie will go into storage.
While there are some traveling exhibits, there are no current plans to replicate the exhibits someplace else.
That is a loss for all of us in so many ways.
It was dark out and still raining when I finally finished looking at the collection of Pulitzer Prize-winning photography.
The Newseum gift store had run out of merchandise and the staff was asking everyone to leave.
I was sad, and a little angry.
This was American history.
This was the celebration of the unique American, idea envisioned by the Founding Fathers, of a free press.
That ideal of showing how a free press covers its community and sometimes changes the world is going into storage.
Where were our leaders? Why was this museum not being preserved?
I think my friend and colleague Ken Paulsen said it perfectly:
"Unless we understand and embrace the vital role a free press plays in our democracy, we encourage politicians of all stripes to denigrate and dismiss the journalists who daily keep a check on corruption and government abuse."
Too many of us are OK with that.
n Tingley is the editor of The Post-Star and may be reached via email at tingley@poststar.com. His blog "The Front Page" discusses issues about newspapers and journalism. You can also follow him on Twitter at .</&box_em>