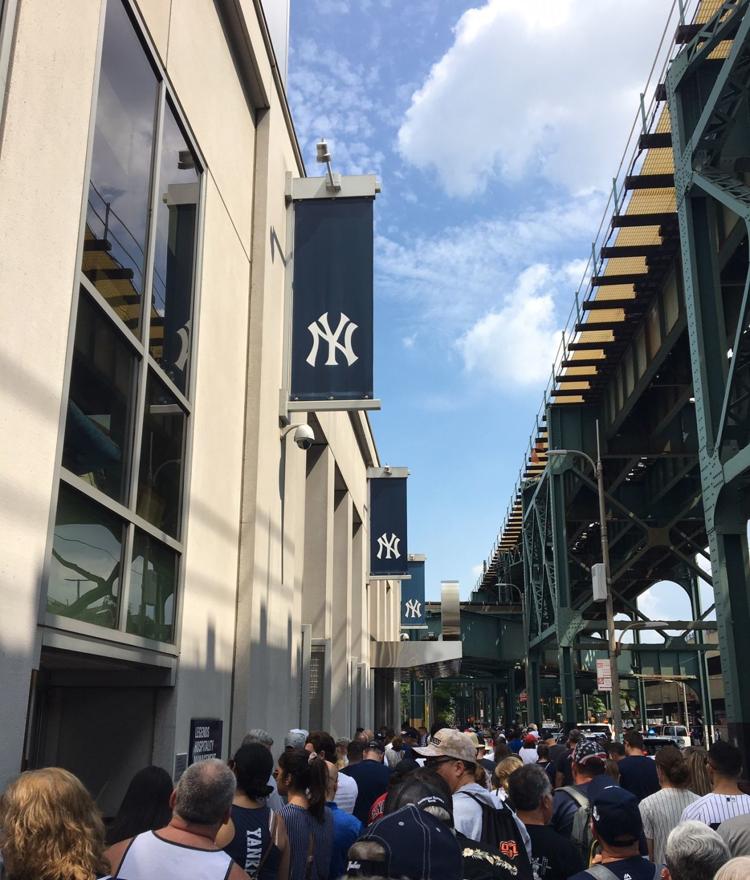 I went home to Connecticut this weekend for the first time in a couple of years.
It's just my brother there now, and the family center has been transferred north to celebrate Thanksgiving and Christmas.
There just isn't a reason to return as often anymore.
For my birthday, my brother had reserved a couple of seats on a bus trip to Yankee Stadium, where the Yankees were playing the Red Sox.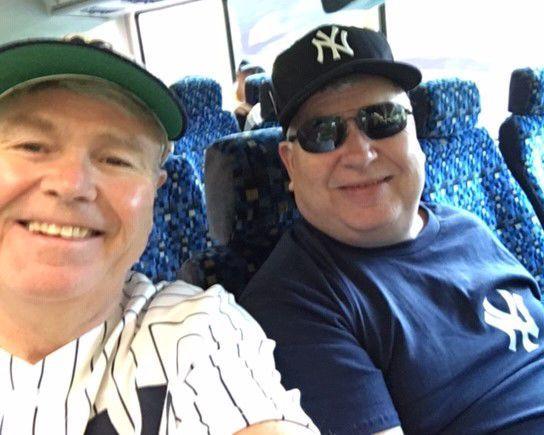 I hadn't been to a game in a long time either — 10 years — and I found myself being pulled toward the nostalgia of my youth, when trips to Yankee Stadium were spontaneous and often.
As we walked from the bus parking lot down River Avenue toward the stadium, it was clear that this was not the scary South Bronx of my youth. Much of the urban blight had been replaced by new apartment buildings and an enormous urban mall.
As we walked under the elevated subway platform, I stopped to look at the softball fields where the old Yankee Stadium once stood.
This was where my dad took me to see Mickey Mantle and Whitey Ford at my first major league game.
This was the place I visited 17 times one summer when I was 20 and obsessed with baseball.
A man nearby must have heard me reminiscing, and asked me where exactly the ballpark once stood.
I pointed it out to him and felt a little sad.
Later, another man asked me if I liked the new ballpark better.
"It's nice," I told him. "It has all the modern conveniences, but it's not the old ballpark."
Over a beer a little later, my brother and I talked about those trips with my dad to see Yankee games.
It seemed to be the theme of the weekend. Baseball, which had once been such a dominant force in my life, kickstarted a weekend of nostalgia.
We had dinner with a couple of my cousins where the talk was about retirement and the funerals I had missed. Most of our kids are now in college or out on their own.
But mostly, it didn't seem like any time had passed at all.
I guess that is how it is with family.
The house where I grew up looks mostly the same.
My brother keeps the acre lot neat and trimmed, just like my father did, but he is there all alone and I worry about him.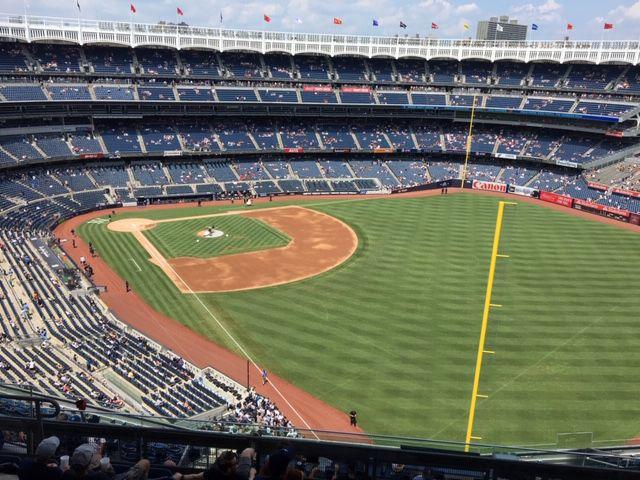 There was some time on the bus to catch up with my brother and relive our shared experiences growing up. We had told the stories before.
There is a comfort in those stories.
There is a comfort in a hometown that doesn't change much and a childhood home you can return to.
I told my brother when I arrived that the yard look different, and wondered when he had taken down a couple of trees in the front yard.
He told me it was the same as the last time I visited.
I shook my head. It seemed different.
We drove to a neighboring town for dinner.
We passed the factory where our dad spent most of his work life, the bank where I opened my first savings account and the building that housed the newspaper I read growing up. It's gone now, too.
Old city hall was there too, and I remembered my dad telling me how he watched John F. Kennedy speak there at 1 in the morning right before the election in 1960. He still voted for Nixon.
We passed the old three-story home where my parents had their first apartment and I spent my first years.
Inevitably on these trips home, I find myself going from room to room, looking at the pictures on the wall and trying to hear the voices that are no longer there.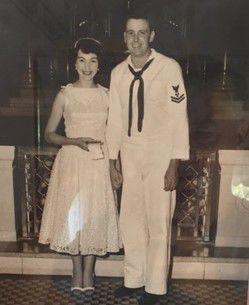 I stopped in my parents' old bedroom and looked at their wedding photo, with my father wearing his Navy whites and my mother in a dress that exposed her ankles in chic 1956 attire.
Their smiles were frozen with everything in front of them.
I stopped and took a photo of it with my iPhone.
Maybe I just wanted to be a little closer to home.