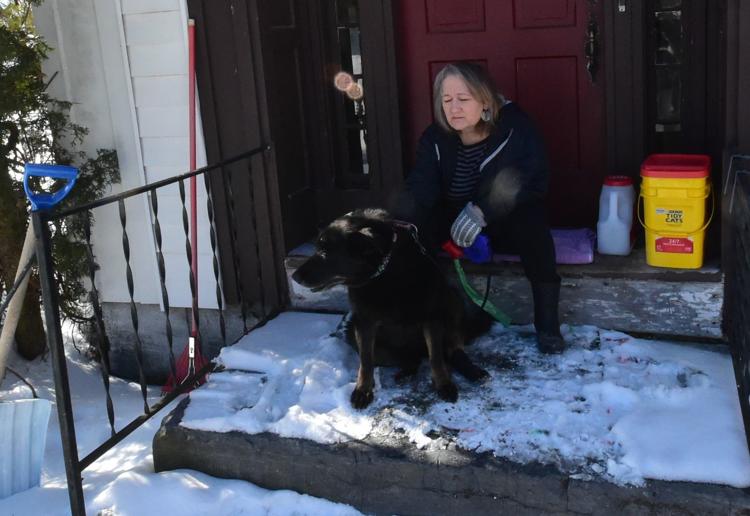 We walk through life thinking it's solid ground beneath our feet, but a couple of words spoken by a doctor — words like "Alzheimer's disease" — can shift that perception; and soon, we are shuffling along a beam, holding our arms out to keep our balance.
It has been two years since Bella first heard her diagnosis and called me from her car in the doctor's office parking lot. She had been crying. I didn't have much to say.
I had almost no experience with Alzheimer's, and I didn't know what this would mean for us.
Now that two years have passed, I've experienced the way the symptoms accumulate, light as snow at first but piling up until each step forward takes an extra effort and each week is a little more tiring than the last.
Sometimes, we get lost in the swirl of uncertainties. Just this morning, I called the pharmacy to check on a prescription refill, and the clerk said Bella had picked it up more than a week ago.
"You should let me pick up the prescriptions," I said, after hanging up.
We searched the house and Bella found the container right where it was supposed to be. That's when I realized I'd called in for the wrong prescription.
You have free articles remaining.
"It's the blind leading the blind," I said, as I tried to tie my shoes with laces that had snapped in several places and been retied by me with big messy knots.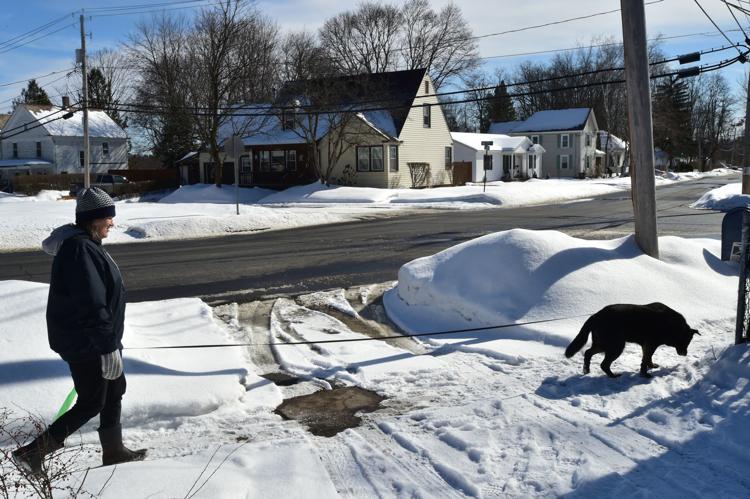 As I take over tasks like keeping track of Bella's pills, I get mixed up myself. Sometimes Bella seems as competent as her old self, or close to it, and sometimes she seems to have made a great shift into a new personality that is vulnerable and unsure.
Our dog, Pepper, sprained her leg on our icy yard and has been limping and unable to get up the stairs to our room at night. This has knocked Bella off-balance and made life at home difficult, as she is repeatedly trying to do something to make Pepper more comfortable and satisfy Pepper's urge to go outside, without making her injury worse.
I was out on the lawn with Pepper on the leash in the evening earlier this week. Pepper sat on her haunches, listening. It was cold and clear and everything was still in the dusk — the tree branches in the blue-gray sky, the houses and the streets, the snow-covered lawn.
Pepper has become an enormous comfort for Bella. She can care for her, taking her for walks and drives, giving her treats, lying down next to her and petting her, and Pepper appreciates it as much as she ever has. Pepper's love is uncomplicated by expectations and unaffected by the symptoms of Bella's disease.
My love, too, is unaffected. But our marriage involves so much more — all the chores and troubles, the little struggles and minor victories of making it through the weeks and months, and we're not sharing that in the same way now.
A few nights ago, I was awakened from sleep by the rumble of snow off our slate roof, followed by a terrific heavy crash on the porch roof below. The impact shook the house, and worry over damage to the porch coursed through me. I stared into the dark, listening, and I heard Bella's breathing, slow and regular. I was glad she still slept.