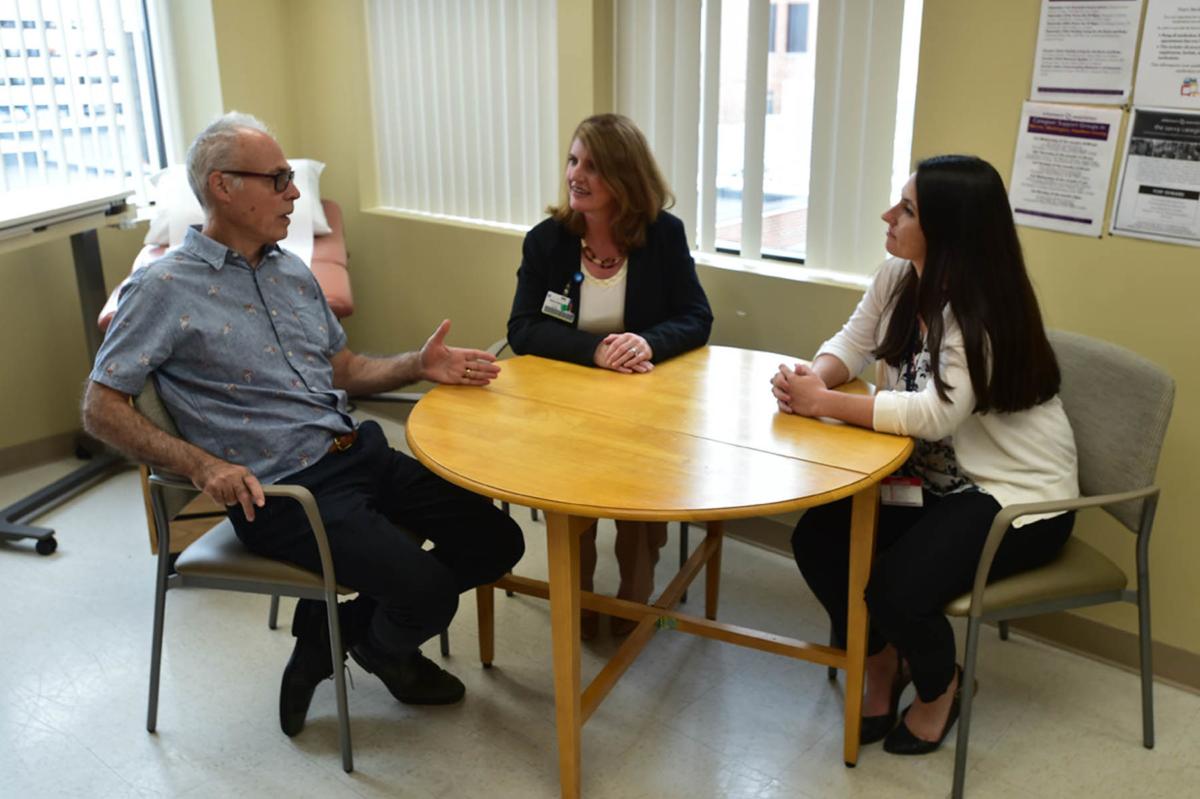 It has been a summer of anxiety for Bella and me. She has been feeling anxious about many things — a symptom of her Alzheimer's disease — and I have been feeling anxious about her.
Her everyday worries get heightened by the anxiety. She frets about our dog, Pepper, who is 12 and feeling her age. Pepper injured her leg last winter, and despite surgery, is still limping. Bella cries over it.
She struggled in August when I went on a five-day trip with our two younger daughters.
"I felt like I was in another world," she said. "You can't leave me again."
On workdays I go home for lunch, so she's usually not alone for more than a few hours.
When she's feeling anxious, she anesthetizes herself by watching CNN and browsing on her iPad or playing video mahjong.
"I'll be sitting in this same spot when you get back," she tells me when I leave for work.
Her anxiety meds were running low before the Labor Day weekend, and since I didn't call in the refill soon enough, she was out for two or three days. She blamed the pharmacy.
"It was my fault," I said, but she won't blame me anymore for anything.
At night, I like to read in bed before turning out the light, and she likes to listen to audiobooks.
"I'm sorry I'm so dependent on you," she said recently, as I arranged my pillows and she fiddled with her headphones.
"I like you being dependent on me," I said.
I like it when I have done what I should be doing for her. I like it when we're going around to garage sales together or mowing and weeding the lawn and gardens. I dislike it when she suffers because I screwed up.
What I dislike most of all is my helplessness to improve anything. I can't make Pepper better. I can't make Bella better. I can't do much except be there, and even that has limits, because I have to go to work, and for my own sanity, I have to keep busy outside of work, too.
Now I have started thinking about what we will do when Bella needs more help than I can provide, or when someone has to be there for her while I still have to be at work. In that effort, too, I feel lost.
Alcoholics Anonymous talks about being powerless over your addiction, and Christianity talks about accepting that God is in control, not you.
I don't believe any of that, but accepting that I cannot change the circumstances in which Bella and I find ourselves does, at least, free me from hopes that will never be realized. I hope for good days. I hope for a smile and a laugh, a happy visit with a family member or friend, a successful trip to the store.
We both glean satisfaction from the anticipation and completion of the small acts of our everyday routine and the quiet presence of each other.
It's difficult to describe the way, with Alzheimer's, extraordinary grief exists alongside ordinary life. We don't spend our days in hospitals, with the reality of a terminal illness looming before us. But it isn't hidden, either. It surfaces when Bella can't find a word or her phone. It trails her like a shadow.
Unfairly, she often gets blamed for her symptoms, as if she has control over them; as if, by trying harder, she could keep track of her phone and maintain her vocabulary. Forgetfulness, anxiety, apathy, hallucinations, loss of appetite, emotional dependency, fatigue — they are all part of what is happening to her, which isn't her fault.
In my better moments, I tell her that, and in the best moments, it helps.
Will Doolittle is projects editor at The Post-Star. He may be reached at will@poststar.com and followed on his blog, I think not, and on Twitter at @trafficstatic.