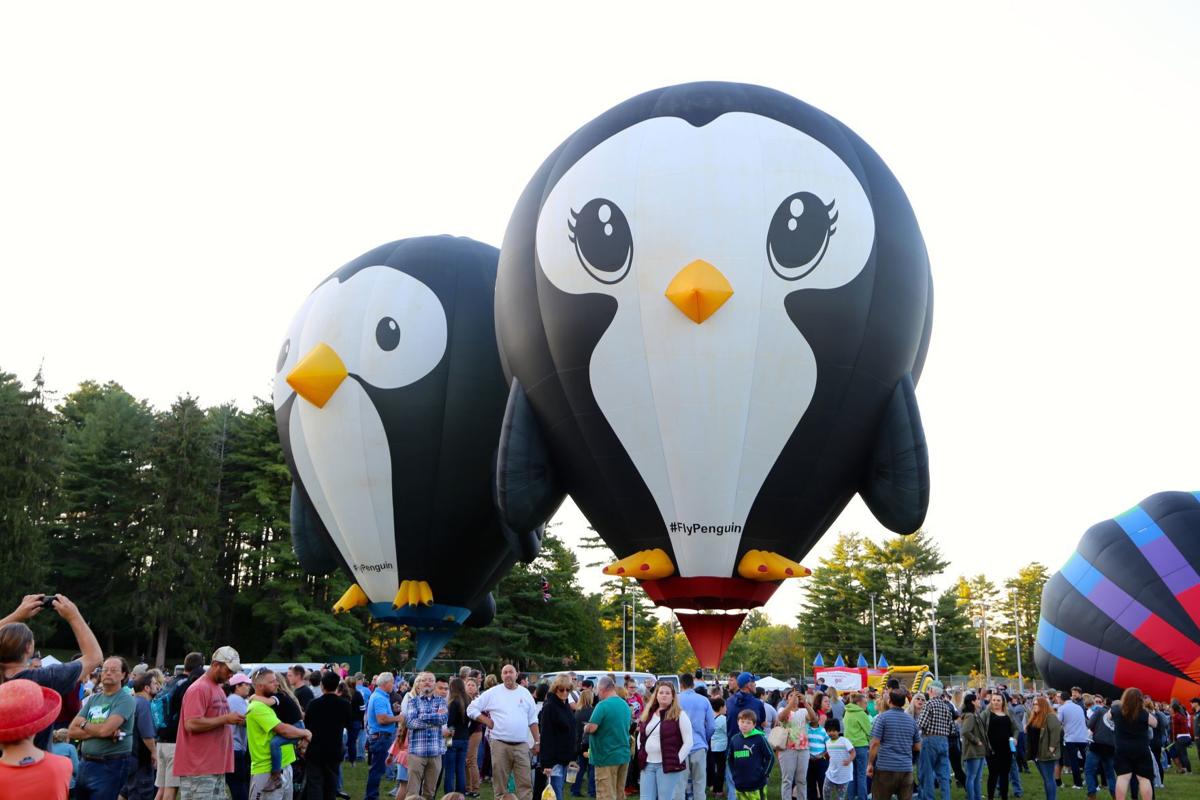 Glens Falls officials are ready for the 47th annual Adirondack Balloon Festival.
The city plays host to the opening and closing ceremonies. Mayor Dan Hall said the city is making sure there is adequate staffing to help with parking and traffic control. Last year, they did not have as many Public Works staff at the closing ceremonies as the opening ceremonies.
"This year, we're planning to have as many on Sunday," he said.
The event kicks off Thursday at Crandall Park in Glens Falls with opening ceremonies at 5 p.m. followed by flight of up to 20 balloons. There will also be a block party in downtown Glens Falls from 6 p.m. to 9:30 p.m. featuring live music, balloon baskets on display, a car show and children's activities.
Then, the event continues at Warren County airport on Friday, Saturday and Sunday. There will be closing ceremonies Sunday at 5 p.m. at Crandall Park.

Demolition soon
EDC Warren County President Edward Bartholomew said he expects that demolition of the South Street buildings for the Glens Falls Downtown Revitalization Initiative project will begin the latter part of next week.
The city is planning to raze the former Juicin' Jar at 49 South St., the former OTB building at 51-57 South St. and the former Daily Double at 59-63 South St.
This will clear the way to build The Market, a 10,000-square-foot one story glass-and-brick building that will be used for the year-round farmers market, concerts and other community events.
The cost of the project is about $2.5 million to $3 million.
City officials had hoped to start work on the project earlier this summer, but it has taken longer than expected because two of the three buildings contained asbestos. The state also requires a lot of documentation including environmental and historic assessments of the building. The contractor also had to make sure there was representation on the project from a minority and women-owned business.
Hydrant flushing
The city's water main and hydrant flushing will begin Monday in Glens Falls.
The purpose of the flushing is to dislodge and remove mineral deposits that accumulate in the water mains, flush sediments form the mainline pipes, verify the proper operation of fire hydrants and valves, find weaknesses in the water system and check for closed valves and weak flows, according to a news release.
The flushing will take place over 10 to 15 days. Notices will be posted about 24 hours in advance of when hydrants will be flushed in the neighborhood.
The water will be temporarily discolored when these sediment particles are flushed out. There is no health hazard. People should allow a few hours for discoloration to dissipate.
For more information, call the Water and Sewer Department during business hours, from 8:30 a.m. to 4:30 p.m. at 518-761-3850.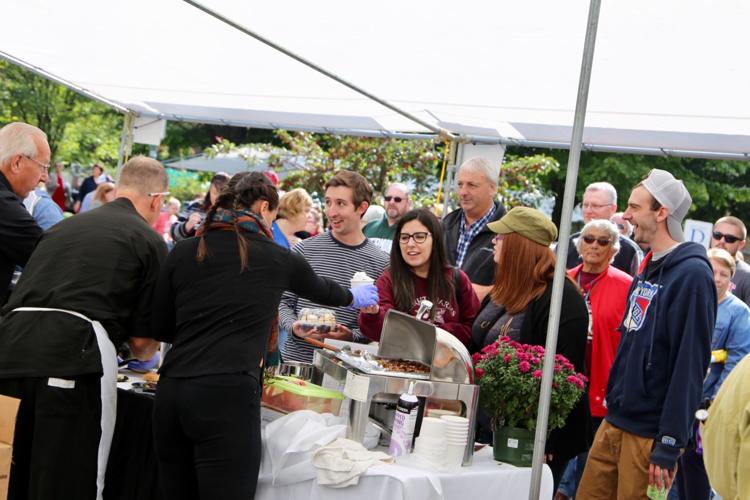 The Taste of the North Country
The Taste of the North Country will be held on Sept. 29 from 11 a.m. to 3 p.m. in Glens Falls City Park.
The event will feature a variety of foods from restaurants in the Glens Falls and Lake George region.
The cost is $5 and children under 12 are admitted free.
Food coupons can be purchased for $1 each. Restaurant samples are priced in coupons and can range from $1 to $4 each.
The event is sponsored by Glens Falls Kiwanis and takes place rain or shine.
Building business, tourism
A new group of business owners and tourism officials seeking to promote more year-round activity in the village of Lake George will hold a public informational meeting on Tuesday.
The event will take place from 10 a.m. to noon at the Surfside on the Lake Hotel & Suites at 400 Canada St.
The initiative began earlier this summer when Mayor Robert Blais invited some business leaders to a meeting.
This session will give community members an opportunity to learn about the group, provide feedback and be involved in the collaborative. A brief history of the group, goals and a timeline will be presented. Public input is welcome.
Anyone who misses the meeting is invited to contact the collaborative to arrange a meeting. For more information, contact Erin Coon at 518-879-6233 or Erin@FunWorldArcade.com
Fishing derby results
Over 185 fishermen in 90 boats competed in last weekend's King George Fishing Derby.
Brian Henry's 13.47-pound lake trout topped all competitors and was caught only 1 1/2 hours into the tournament start, according to a news release. He received the top prize of $2,000.
Other winners were: Bradley Holmes, of Hudson Falls, who caught a largemouth bass weighing 5.8 pounds; Bernie Lindo, of Newton, New Jersey, who caught a 4.4-pound smallmouth bass; and Christian Rose with a landlocked salmon weighing 6.01 pounds.
The junior winners were: Christian Taylor, of Goshen, with a largemouth bass at 5.65 pounds; Lake George resident Sarah Musto with a 2.86-pound smallmouth bass; and Dylan Palmer, of Merrick, with a lake trout weighing 6.58 pounds.
All proceeds from the derby benefit the Fund for Lake George. The 2020 event is scheduled for Sept. 19-20.
Wi-Fi arrives
A project the village of Lake George has been working on for many months to add Wi-Fi in Shepard Park has come to fruition.
The Village Board has contracted with Spectrum to provide the internet service, which will allow people to live stream concerts, get advance notice of events and post to social media.
The park is home to over 60 annual concerts and events including the Lake George Jazz Festival, Firemen's Family Festival, Rockin' with Ronald Music Fest, Lake George Community Band Festival and the Fridays at the Lake band concerts, according to a news release.
The cost is about $13,000, with the funds coming from parking meter revenue, according to Mayor Robert Blais.
"This is another great service we are able to provide for visitors and residents alike that will enhance their experience in our beautiful park," Blais said in a news release.
Get local news delivered to your inbox!
Subscribe to our Daily Headlines newsletter.